Blizzard investigating product placement in next MMO
Does that mean present-day or near-future setting?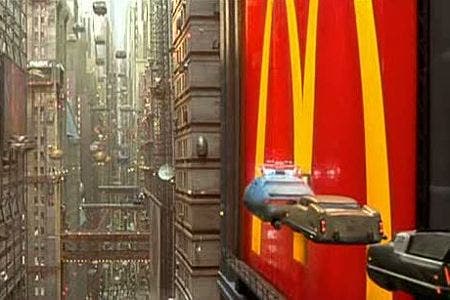 A job posting for the role of franchise development producer on Blizzard's next MMO indicates that the developer is considering product placement and possibly in-game advertising for the game, codenamed Titan.
As well as various branding and merchandising responsibilities, the producer is to "work with major consumer brands to facilitate product placement and licensing within the world of Blizzard Entertainment's next-gen MMO that enhances the gameplay experience."
This is the first indication, and a strong one, that Titan is not a fantasy game, but is set in the present day or the future - potentially a near future.
Blizzard is notoriously protective of the integrity of its fictions and would be unlikely to consider the move if it wasn't harmonious with the game's setting - as suggested by the requirement that the licensing "enhances the gameplay experience".
Back in 2005, a Blizzard April Fool satirised the deal between Sony Online Entertainment and Pizza Hut that allowed players to order pizza from within EverQuest 2.
Blizzard has previously stated that Titan is a brand new franchise with new art, design and lore, and not related to its fantastical StarCraft, Warcraft or Diablo universes; president Mike Morhaime called it "something that's completely new and fresh". No other indication of the game's genre, platforms, gameplay or release date has been given.