Black Friday 2017: Best Buy reveals its Black Friday deals early
Doorbuster deals unveiled.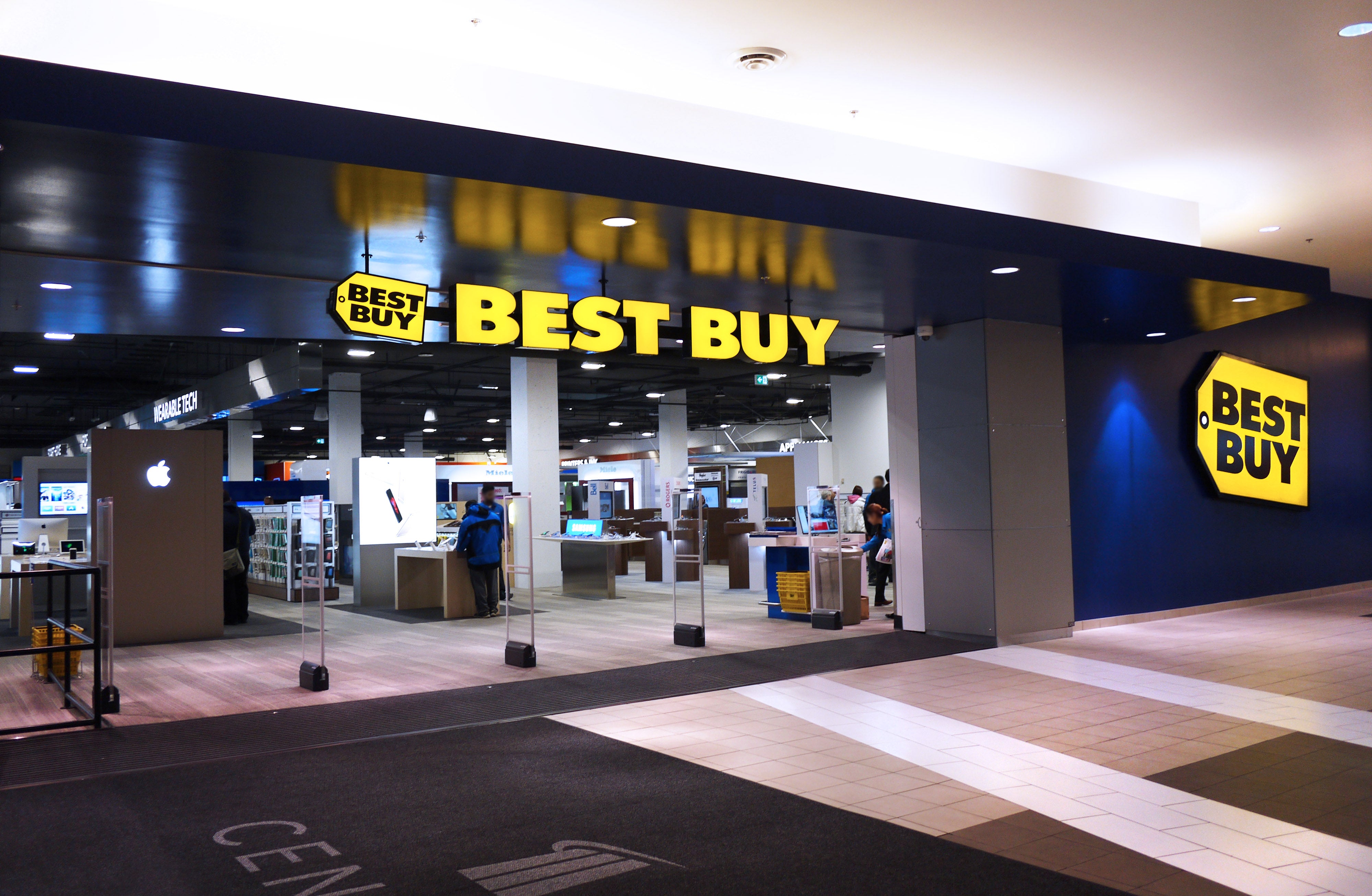 We haven't quite reached Black Friday 2017 just yet, but more and more US-based retailers are making their deals known to the public by way of Black Friday ads showcasing various doorbuster deals designed to give you just enough heads up to get you excited and prepare for the mad rush that will happen in the coming weeks.
Many retailers already have their ads out there in the wild by now but today, it was Best Buy's turn to show off its upcoming deals.
Best Buy will be opening its doors on Thanksgiving at 5 pm (that's Thursday, 23rd November in case you were wondering) and once again on Black Friday itself (November 24) at 8 am. At those times and beyond, you'll be able to waltz on into a Best Buy store and pick up a few key deals on gaming bits and pieces. Better still, some of these early deals are available right now at Best Buy's website.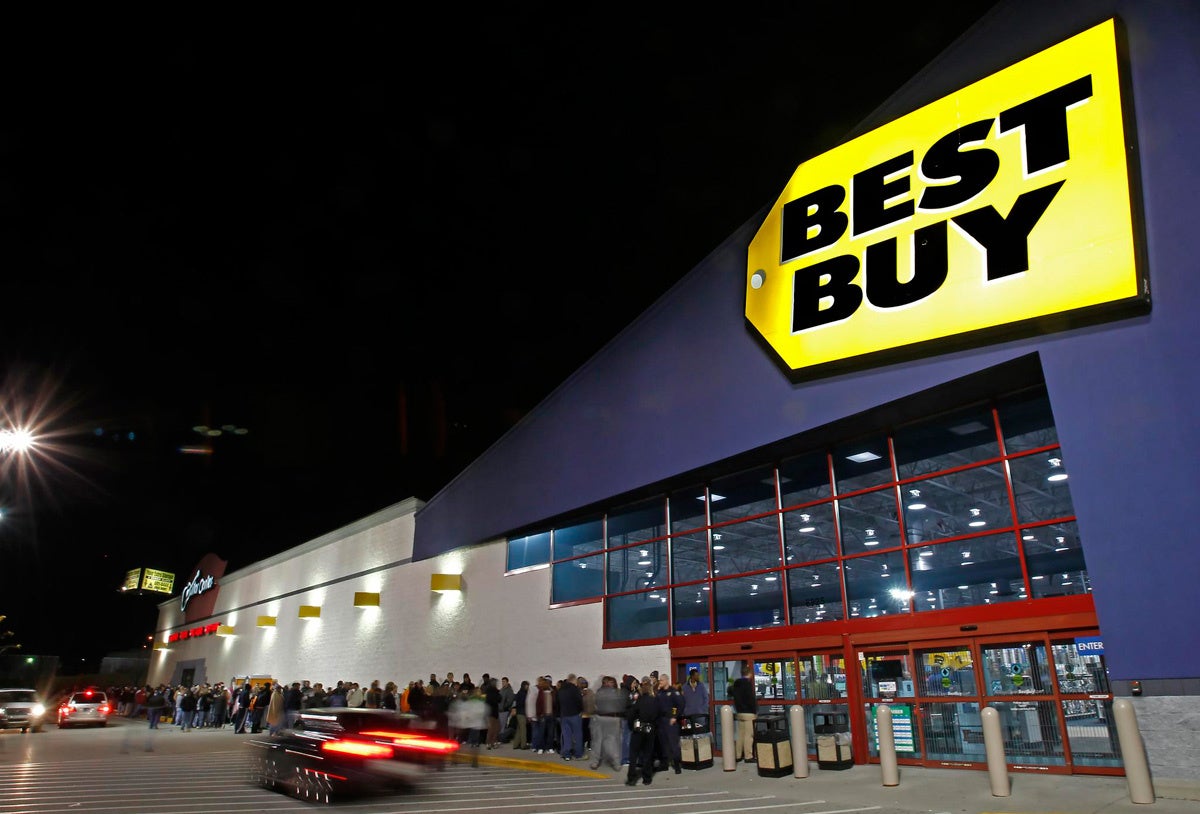 While you won't be seeing discounts on Microsoft's new baby - the Xbox One X - and there are sadly no price cuts on Nintendo Switch consoles, there is a fairly hefty amount of offers available on various bits of gaming and tech.
If you're looking for more Black Friday deals, top picks and coverage, be sure to check out our Black Friday deals hub. Alternatively, you can check out our guides to the best PS4 Black Friday deals, the best Xbox One Black Friday deals, best PC gaming Black Friday deals, and yep, you guessed it - the best Nintendo Switch Black Friday deals. We'll be here for the entire month with up to date information, updates and deals.
Here are some of the best gaming deals you can find at Best Buy this Black Friday:
Nintendo Switch deals

Nintendo Switch will be in stock, though for its regular price of $299.99
Nintendo 2DS 'Link Green' Legend of Zelda Edition for $79.99
The Legend of Zelda: Breath of the Wild Explorer's Edition for $59.99
25 per cent off select Nintendo collectables
Rayman Legends Definitive Edition, Minecraft Story Mode and other Nintendo Switch titles for $20 each
Nintendo Switch titles including 1,2 Switch, Bomberman and Sonic Forces for $25 each
Super Mario Odyssey with a free Cappy Coin for $59.99
PS4 deals
PlayStation 4 Slim 1TB console for $199.99
PlayStation VR headset with Gran Turismo Sport for $299.99
PlayStation 4 and Xbox One controllers $40 each
The Last of Us, Ratchet and Clank and more for $15 each
Xbox One deals
Xbox One S 500 GB console with Madden NFL 18 for $229.99
Xbox One S 500GB console for $189.99
Free Xbox One controller with the purchase of "selected" Xbox One 500 GB consoles
Multiformat deals
Ghost Recon Wildlands, Uncharted The Lost Legacy, Horizon Zero Dawn, Resident Evil 7 and more for $20 each
Nier Automata, Crash Bandicoot, Tekken 7, Grand Theft Auto V, The Evil Within, Wolfenstein II for $25 each
WWE 2K18, Just Dance 2018, Overwatch, Battlefield 1 and more for $30 each
Assassin's Creed Origins, South Park: The Fractured But Whole, Forza Motorsport 7 and more for $35 each
Call of Duty WW2 for $39.99
Turtle Beach Recon 150 headset for $39.99
Free Darth Maul Funko with the purchase of Battlefront II
That's all console deals shown off, now let's check out some of the better PC discounts on offer:
Up to 50 per cent off all Logitech G accessories
Oculus Rift and Oculus Touch Bundle with 6 games for $349.99
Save $250 on selection HP Omen gaming laptops
MSI G Series Stealth Pro 15.6-inch laptop with i7 Intel core, 16GB of memory, NVIDIA GeForce GTX 1060, 1TB HDD and a 256GB SSD for $1300
Nighthawk X6 Tri-Band Wifi Router for $160
Then, lest we forget, there will be a few key offers on 4K TV sets heading to a Best Buy near you. These are the doorbuster 4K TV offers that will be live on Black Friday itself:
Toshiba 55-inch 4K Ultra HD Smart TV $279.99
Samsung 50-inch LED 4K Ultra HD Smart TV $399.99
LG 43-inch LED 4K Ultra HD Smart TV $279.99
Best Buy Black Friday Ad Deals
That's all the best information the Best Buy Black Friday ad had to offer us, though be sure to check back over the next couple of weeks as we approach Black Friday itself, as more and more deals will emerge in the weeks leading up to the big day. As previously mentioned, we have our own Black Friday deals coverage going on as well, so feel free to bookmark that page.