BioWare reveals our best look yet at Dragon Age 4
And is that Dorian and Isabella?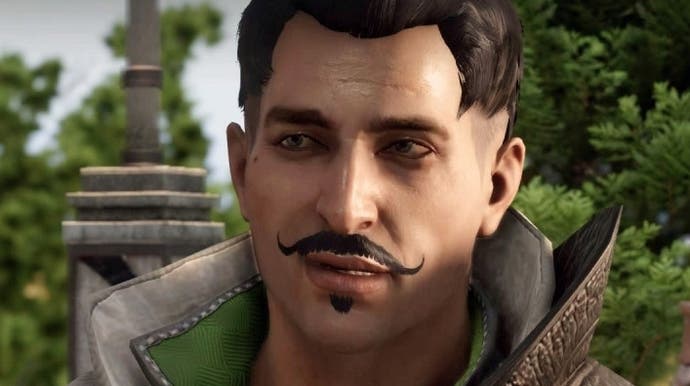 In a nice surprise during Gamescom Opening Night Live, BioWare has shown off our best look yet at the next Dragon Age game.
While we still don't have an official title, we got several snippets of in-game footage showing beautiful new magic-infused environments and at least one large new city. Could this all be set within Tevinter Imperium, as previous teases have suggested?
We also got what looked like our first peek at some of the game's main characters (and presumably, party members?), named as Davrin and Bellara. One piece of concept art showed an underwater scene with what looked like the mustachioed Dorian - a character many hoped would return from Dragon Age Inquisition - as well as someone who looks a lot like Dragon Age 2's Isabella.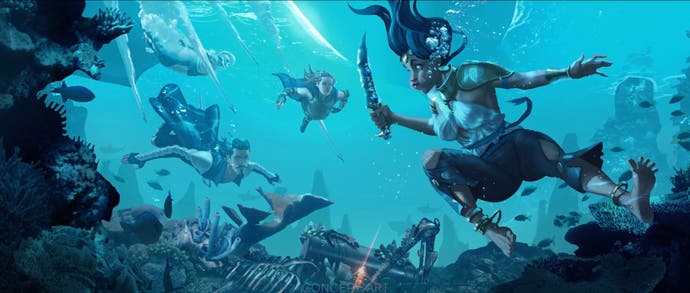 According to BioWare developers, this game will explore a main character who is powerless in a world where the people in charge don't want to address the issues of the day. Huh!
Watch the four minutes of behind the scenes footage below:
The next Dragon Age project has had a long and winding road through development. It was formally announced at The Game Awards 2018 via a teaser which confirmed the return of key Dragon Age Inquisition character Solas.
If it still feels a long way off, that's because it is. We're not expecting it until at least 2022.