BioWare announces Mass Effect 3: Citadel, the final single-player DLC
And confirms previously-leaked multiplayer expansion Reckoning.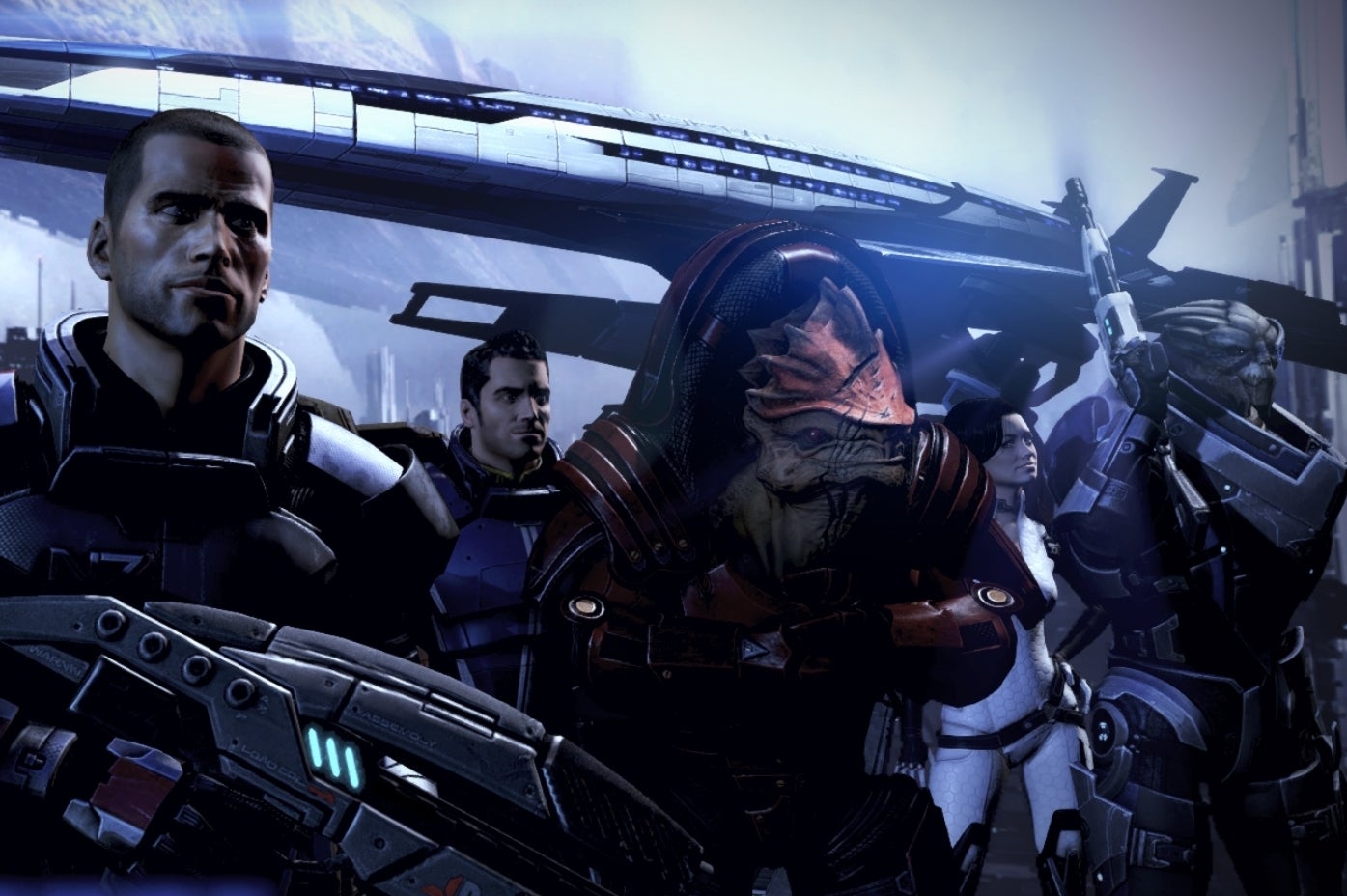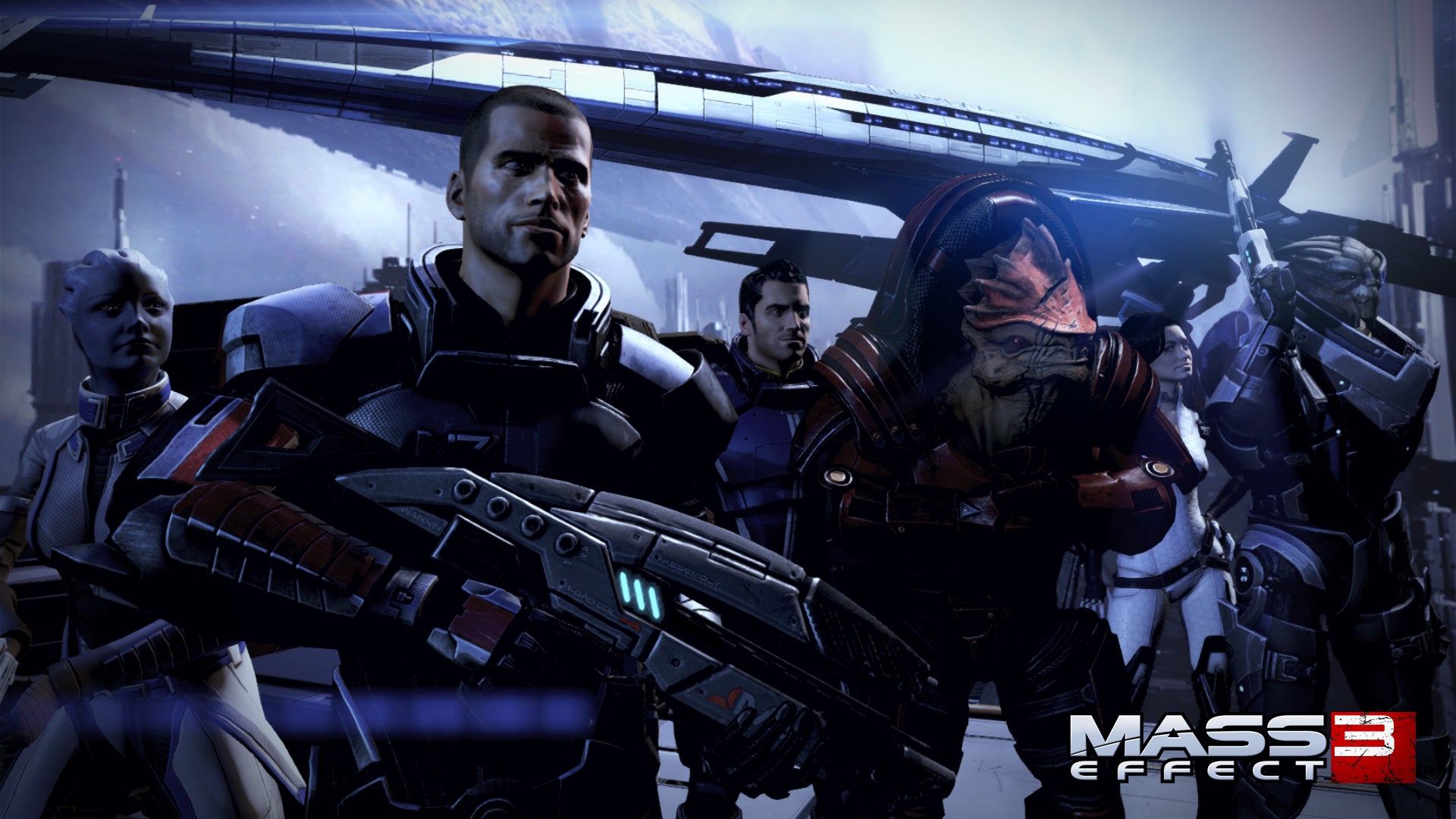 BioWare has announced Mass Effect 3: Citadel, the final single-player expansion for the game, and the final multiplayer expansion, Reckoning.
Citadel will be released on 5th March for PC, PlayStation 3 and Xbox 360, priced $14.99 or 1200 Microsoft Points.
Reckoning comes a week sooner - 26th February. Like all other multiplayer expansions, it will be free. European PlayStation versions will likely launch a day later. There's no mention of a Wii U version for either.
BioWare describes Citadel as "an emotional ride" featuring fan-favourite characters from the series. It will be "one final, sentimental journey with Commander Shepard and their squad".
"When a sinister conspiracy targets Commander Shepard, you and your team must uncover the truth, through battles and intrigue that range from the glamour of the Citadel's Wards to the top-secret Council Archives," BioWare community manager Chris Priestly revealed on the company's official forum. "Uncover the truth and fight alongside your squad - as well as the cast from the original Mass Effect and Mass Effect 2."
Citadel will include a new hub area to explore even after the DLC's main plotline has been completed - a major complaint about previous add-on, Omega.
"When the adventure is over, reconnect with your favourite characters from the Mass Effect Trilogy, try your luck at the Citadel's Silver Coast Casino, blow off steam in the Armax Combat Arena, or explore and furnish Shepard's own living quarters on the Citadel. With unique content and cinematics featuring your friends and romance interests in the Mass Effect trilogy, Mass Effect 3: Citadel offers one final chance to see the characters you have known for years and rekindle romances."
New scenes with Mass Effect 3 squadmates Liara, James, Garrus and Kaidan have been teased in new screenshots, as well as the return of previous squadmates Wrex and Miranda.
Citadel is so big, Xbox 360 players will have to download the game in two chunks. You'll pay the full 1200 Microsoft Points for "Part 1", then be able to download "Part 2" separately for free. The reason for this is that Citadel weighs in at almost 4GB, nearly double Microsoft's 2GB DLC file-size limit.
Reckoning will add another round of new character kits, maps and weapons. Screenshots reveal the addition of female turians (the first of which was introduced in previous single-player add-on Omega), hammer-wielding krogan and a new geth class.
"The Geth Juggernaut, Female Turian Raptor, Talon Mercenary, Alliance Infiltration Unit, and more take up arms to stop the Reaper threat," Priestly continued. "Smash your enemies with the Biotic Hammer as you lay waste to the battlefield as the Krogan Warlord."
"Wield seven new weapons for multiplayer, including the Geth Spitfire Assault Rifle, Venom Shotgun, Lancer Assault Rifle, and amplify your arsenal with new equipment and weapon mods featuring the Geth Scanner and Assault Rifle Omni-blade."
Leaked details of both expansions have been known about for some time.
BioWare previously said it was "all hands on deck" for Citadel, with all of the game's main writing staff and composer Sam Hulick returning - Hulick and others had not contributed to previous DLC chapters Leviathan and Omega. Sascha Dikiciyan and Cris Velasco have also composed new pieces.
Actor Seth Green also returned to provide voice-work, the only time he has recorded new lines for a Mass Effect 3 add-on.
Reckoning details was spilled earlier this month when the expansion's product description was posted on Reddit. It backed up information found by fans trawling through game data in a recent title update.
BioWare has now begun early production on Mass Effect 4 (which may or may not be called Mass Effect 4), with Dragon Age 3 and a new IP also in the works.
"The team has poured heart and soul into Mass Effect 3: Reckoning and Mass Effect 3: Citadel," Mass Effect executive producer Casey Hudson explained. "As the launch of these chapters near, the feeling around the studio is bittersweet."
"We have always been humbled and driven by the passion of our fans for the Mass Effect trilogy. We hope fans will enjoy spending more time with some of their favourite characters -- we have certainly enjoyed spending time creating them. We're excited to release this final send-off for the trilogy and move forward into the future of the Mass Effect universe."
Will you support Eurogamer?
We want to make Eurogamer better, and that means better for our readers - not for algorithms. You can help! Become a supporter of Eurogamer and you can view the site completely ad-free, as well as gaining exclusive access to articles, podcasts and conversations that will bring you closer to the team, the stories, and the games we all love. Subscriptions start at £3.99 / $4.99 per month.