Mass Effect 3 DLC leaked in new patch data
New co-op mode linked to your single-player decisions.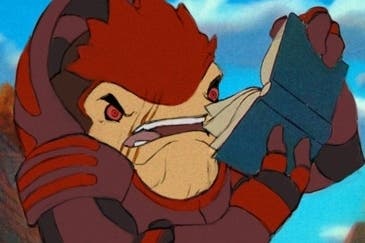 Files relating to an upcoming Mass Effect 3 DLC have been unearthed in a new patch for the game.
The title update, detailed by BioWare mere hours ago as a simple bug-fix update, has already been data-mined for clues as to the game's upcoming expansions.
Data for a major new multiplayer gameplay mode was uncovered, to be fully implemented in a forthcoming DLC. The mode will use save data from choices made throughout your single-player campaign, including paragon/renegade values, reputation points and overall progress.
The information comes from Clevernoob forum user TSA_383, a reliable source of leaks in the past. It also tallies with a product description for a new multiplayer pack - named Reckoning - recently posted on Reddit, where Xbox Marketplace blurbs have popped up in the past.
"The day of reckoning is nigh!" the description read. "The Reckoning Multiplayer Expansion brings six new never before seen co-op story missions to the game and new co-op gameplay modes. It provides four new maps to conquer and hazard variations of the Earth maps.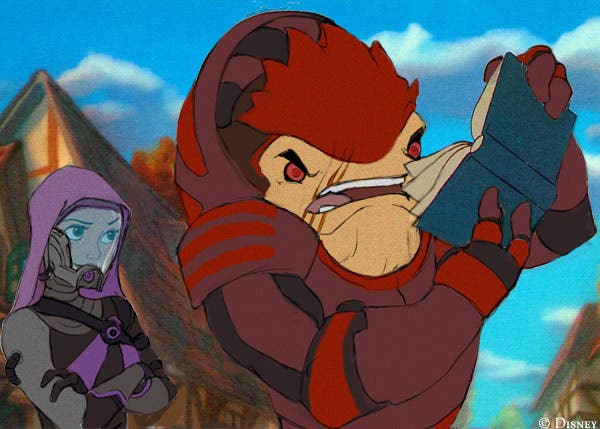 "It also enables reinforcement packs that offer new kits for the salarians, krogans, humans and volus. In-game reinforcement packs now include three new weapons (Chakram Launcher, Blood Pack Punisher and Adas Anti-Synthetic Rifle)."
The above weapons are recent additions to the single-player campaign which have been expected to make the jump to multiplayer (and, accordingly, TSA_383 found them during his/her explorations of today's patch). BioWare has also previously spoken of its desire to update maps from previous multiplayer expansion Earth as Hazard versions (so named for their harder nature and environmental hazards, albeit with higher rewards).
A co-op multiplayer mode using single-player data suggests scenarios linked to the Mass Effect 3 story, which could let players replay the game's major battles with friends.
Today's information is the latest in a long string of leaks, where details of numerous Mass Effect 3 DLC packs has been spilled online, weeks and months before BioWare has announced the content.
Eurogamer has even asked BioWare why it keeps on happening.
"It's technical reasons," BioWare Montreal producer Fabrice Condominas explained ahead of the launch of previous single-player add-on Omega, an expansion that was known about before the game actually launched. "We're getting better at avoiding that."
"We share a lot of things between DLCs, like the weapons. If you have a weapon on Omega or Leviathan you want to carry on it needs to be detected. Like I say, we're getting better at avoiding it. It shows how people are still passionate."
For BioWare's part, it appears to have tried harder with this latest dump of data.
"I've never seen anything like this one though, it's SUPER clean," TSA_383 enthused. "Like, usually the DLC_shared files even in the patches contained bits of script, all of them had the stuff from Leviathan at least, and this one's more or less blanked. Everything cut.
"Also, the coalesced files aren't able to be opened, I'm not sure if they're encrypted or what but I can't make sense of them at all, whereas every other one had all its details hanging out making suggestive poses... To be clear, a lot of this stuff doesn't technically NEED to be in a patch, it's just that previously they've not removed it and I've been able to leak stuff often months in advance :D."
BioWare has said it will reveal more about its upcoming DLC in mid-February - just ahead of the game's one-year anniversary. Reckoning and a new single-player add-on were teased by the release of two screenshots earlier this week.
The additions are likely to be the last for Mass Effect 3. Work has already begun on Mass Effect 4 at BioWare Montreal, while various BioWare Edmonton staff have spoken of being moved to other projects, such as Dragon Age 3.