BioShock Infinite on EU PlayStation Store this week
Or, Army of Two: The Devil's Cartel for £59.99.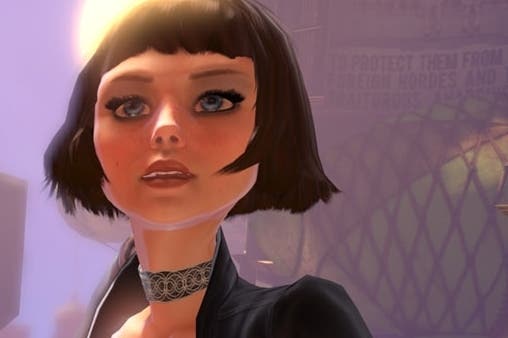 Skyborne shooter BioShock Infinite is available to download from the EU PlayStation Store, priced £49.99.
There's no sign of the game's Season Pass yet, however.
Already available for PC and Xbox 360 players, the pass will net you all three upcoming story add-ons for the price of two. (Not that any of these have been released yet, so PS3 players are not missing anything).
Other new releases this week include digital version of EA shooter Army of Two: The Devil's Cartel and EA Sports swinger Tiger Woods PGA Tour 14. Both are available Friday for £59.99/€69.99 (each).
Also out Friday is cross-buy title Sly Cooper: Thieves In Time, priced just £19.99.
The full line-up of new content is available on EU PlayStation blog.