Big Call of Duty: Black Ops 4 update sounds promising
No supply drops to unlock new guns! Free new specialist! Blackout changes! More!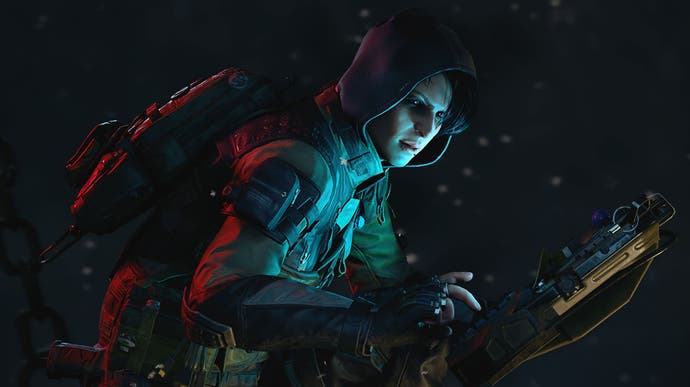 Treyarch has revealed a big update coming to Call of Duty: Black Ops 4 - and it sounds pretty promising.
Operation Absolute Zero launches next week on PlayStation 4 (other platforms will get it later), and it makes a raft of key changes to the game.
As outlined on Treyarch's blog, the update adds Black Ops 4's first post-launch specialist, called Zero. She's a hacker who can be used in multiplayer and Blackout, and is described as someone who can "disrupt and distract" her enemies, bringing countermeasures to the game.
Usefully, Zero is unlocked by completing Tier 1 in the "newly revamped" Black Market, which means she is essentially immediately available for free to all players.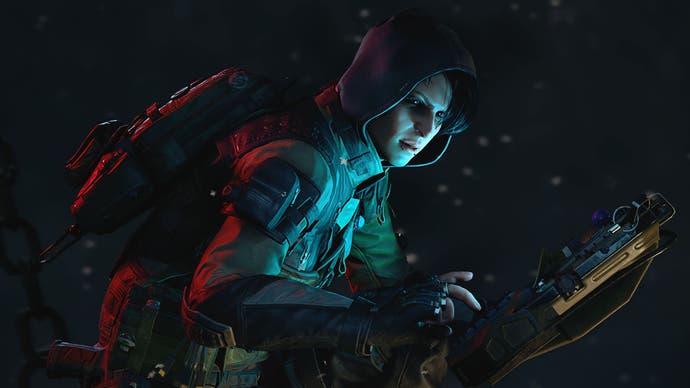 Operation Absolute Zero also adds new weapons to Black Ops 4 for the first time. Multiplayer gets three new weapons: the Daemon 3XB SMG, SWAT RFT assault rifle and the Secret Santa melee weapon.
There had been concern Activision would lock these new weapons behind supply drops, and in the process give Black Ops 4 a whiff of pay-to-win. But they are instead Contraband tiers in the Black Market. Developer Treyarch didn't say exactly which tiers will unlock these new weapons, but the upshot is players will be able to grind them out instead of having to pay for a chance to get them.
Players can also try the new weapons immediately through Blackjack's Gun Game, which is one of the featured multiplayer playlists that start next week. And they'll be in Blackout via standard weapon drops.
Speaking of Blackout, Operation Absolute Zero makes some big changes to the battle royale mode. On 10th December, Blackout gets a new armour repair system, audio improvements, SDM and Spitfire weapon balancing and seasonal changes across the map.
The seasonal changes will be seen in foliage and softer winter lighting, Treyarch said, as well as with new smoke trailers to better indicate where everyone is dropping. There are subtle environmental improvements for Nuketown Island, Hydro Dam and Factory (patch notes set for next week will detail these).
Then, on 11th December, Hijacked is added to Blackout on PS4 as the map's new destination. As Treyarch had teased, this luxury yacht is located on the waters in the northwest of the map, and is inspired by the Treyarch multiplayer map of the same name. Blackout's getting a new vehicle, too: the ARAV. This two-person armoured vehicle has a turret-mounted machine gun, which sounds fun. Treyarch said custom games, weapon camos, stash interface updates on consoles, holiday map decorations, throwable snowballs and more are all set for Blackout soon.
On the zombies front, most useful is the addition of the daily tier skip. Previously, you couldn't progress through the Black Market tiers by playing zombies, much to the consternation of players. From next week, if you complete 15 rounds in one game of classic zombies you'll get your daily bonus Black Market tier.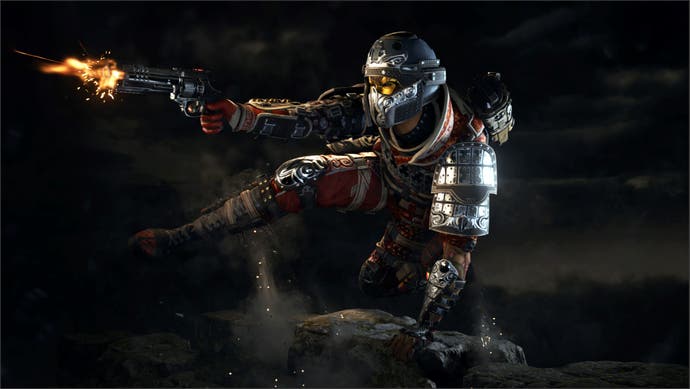 And finally, there are welcome changes coming to the Black Market, which has suffered a great deal of criticism since it launched.
The new contraband stream starts with 100 tiers, with themes built around every 25 tiers. This is down from the soul-destroying 200 tiers in the previous contraband stream. Also, every reward for the first 100 tiers can be previewed straight away, so you can track your progress.
Treyarch has added weapon camos, reactive camos, reticles, shared warpaints and new mastercraft cosmetic weapon variants to the Black Market, which is certainly a good thing. There are new Blackout characters (old-school Nikolai is unlockable at tier 45), and reserves now start at tier 101. Reserves include cosmetic content, such as personalisation items and a new mastercraft. Usefully, if you haven't completed the collection of reserve items from Operation First Strike, they're included in reserves for Operation Absolute Zero.
All in all, this is very much a positive update for Call of Duty: Black Ops 4. Fundamental issues remain with the microtransactions, of course. The fact you can pay real world money to skip Black Market tiers will always cast a shadow over the pace of progression. And I suspect the Fortnite Battle Pass-style special orders, which force you to pay for the ability to unlock signature weapons, will remain. Still, 100 tiers instead of 200 sounds more achievable for this season's progression, and ditching supply drops for new weapons is a welcome surprise.