Battlefield 4 PC minimum and recommended specs confirmed
DICE recommends you run Windows 8.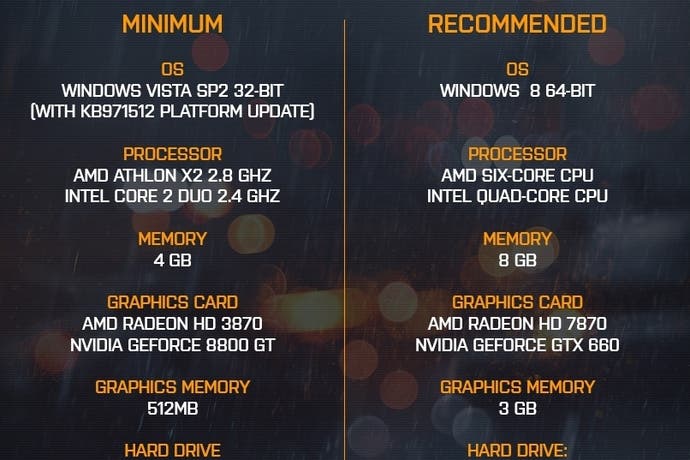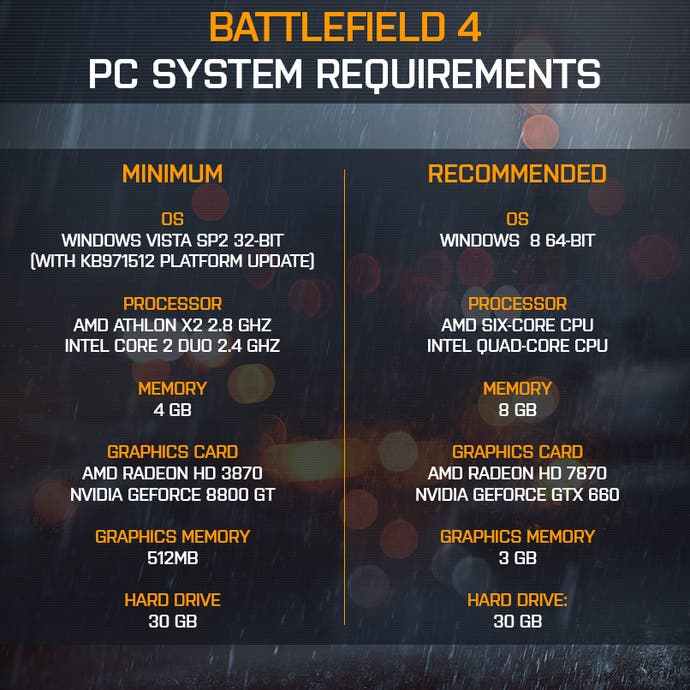 DICE has confirmed the minimum and recommended specs for upcoming shooter Battlefield 4.
You need at least 4GB of RAM and 512MB of graphics memory to run the game. DICE recommends you have 8GB of RAM and 3GB of graphics memory.
Minimum quality graphics cards are the AMD Radeon HD 3870 or the NVIDIA Geforce 8800 GT, but DICE recommends you have the HD 7870 or the GTX 660.
DICE also recommends you run Windows 8 64-bit, but BF4 will go as low as Windows Vista SP2 32-bit.
There's more detail in the image. Battlefield 4 goes on sale on PC, PlayStation 3 and Xbox 360 on 1st November 2013.