Batman: Arkham Knight's Season Pass includes all retailer-exclusive content
To be made available by September.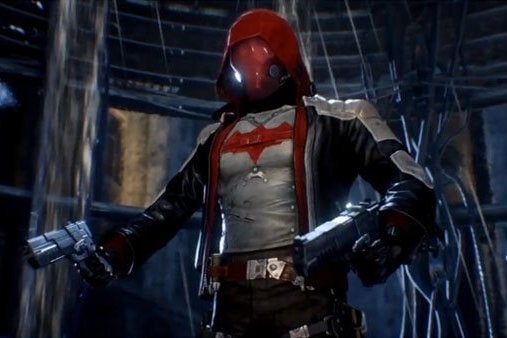 Batman: Arkham Knight may have a ton of convoluted retailer-exclusive bonus goodies, but Warner Bros. has confirmed that all of these will be included in the Season Pass within six months of the game's launch.
In fact, it shouldn't even take that long as developer Rocksteady suggested these retailer-exclusive perks will be widely distributed come August or September.
"Throughout the six months of additional Batman: Arkham Knight content, Premium and Season Pass owners will receive all in-game content that is offered through various retail pre-order incentives," the developer noted on its official forum.
"This includes the Harley Quinn and Red Hood Story Packs, as well as any Batmobile or Booster Pack that was available as early bonuses for pre-order of the game. For those who did not receive the content with their game, these items will become available when their respective exclusivity windows expire in August/September."
Previously, Warner Bros. came under fire when Arkham Knight's extravagant £170 Batmobile Edition was unceremoniously cancelled a week prior to launch.
Batman: Arkham Knight will be out next week on 23rd June for PS4, Xbox One and PC.