Batman: Arkham Knight's combat challenges get character select today
Red Hood! Harley Quinn! Batgirl! More!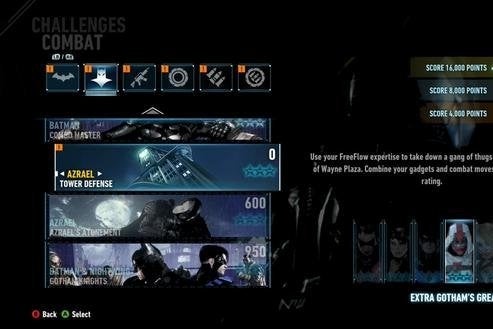 One of the most-requested features comes to Batman: Arkham Knight today.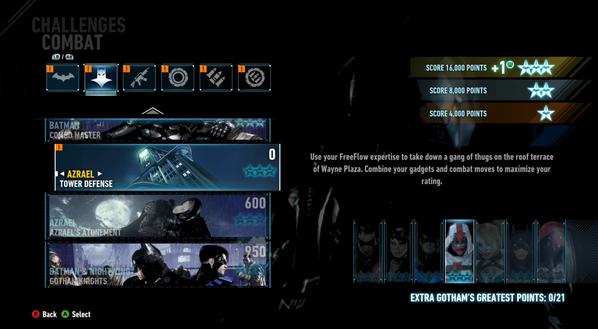 The character selection update for the Combat AR Challenges is rolling out now, publisher Warner said. It lets you take on the game's Combat AR Challenges with up to seven new characters.
When Arkham Knight launched many complained it lacked character select for the AR Challenges - a feature that had been included in Rocksteady's previous Batman games.
In Arkham Knight, the characters available depend on the DLC you've got. Everyone can play as Robin, Catwoman, Nightwing and Azrael, whether you've reached the point in the story where they've turned up or not.
You can only use Red Hood, Harley Quinn and Batgirl if you own their respective DLC packs.
If you have the season pass you'll automatically get access to everyone, but you'll need to have the respective packs installed.
The new characters feature all of their abilities from the main game and DLC. But, Warner warned, some may find completing the more advanced challenges as other characters is harder than playing as Batman.
"That's intentional," Warner said. "Batman is a legendary hand-to-hand fighter, and a great deal more powerful than his allies, but you'll find that the other characters' abilities and animations reflect their respective skills as well."
It's worth noting alternate characters don't have dedicated leaderboards. Here's Warner with an explanation:
However, there are an extra three stars to earn for each character on each challenge, all of which contribute to your overall Gotham's Greatest rating.
Today's update adds new characters for use in the FreeFlow Combat AR Challenges. A November update lets you use these characters on the Invisible Predator AR Challenges, too. Oh, and remember those blue walls for the challenges? An update will remove them.
Meanwhile, we're still waiting for the PC version of Batman: Arkham Knight, and all of the DLC, to reappear on shop shelves. That'll happen by the end of October, Warner has said.