Baldur's Gate 2: Enhanced Edition for iPad hits App Store
Costs £10.49.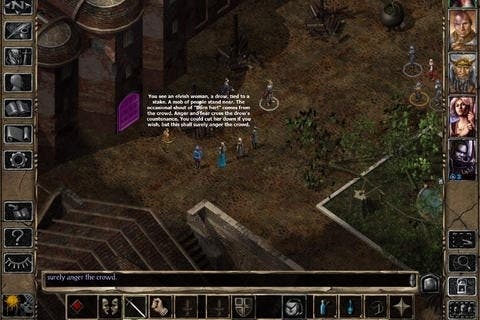 The iPad version of Baldur's Gate 2: Enhanced Edition has released on the App Store.
There Beamdog's remake of the cult classic role-playing game costs £10.49.
It includes the original Shadows of Amn campaign, as well as the Throne of Bhaal, Fist of the Fallen, Unbound, A Shadow's Life, In Defense of the Wild, The Black Pits 2: Gladiators of Thay and Gallery of Heroes 2: Keiren Yanner add-ons.
There's help for finding multiplayer games, widescreen support, remastered area artwork from original renders and more.
The Android version is due out soon.