BAFTA's Game of the Year award goes to Fallout 4
Her Story, Everybody's Gone to the Rapture, Rocket League scoop three prizes each.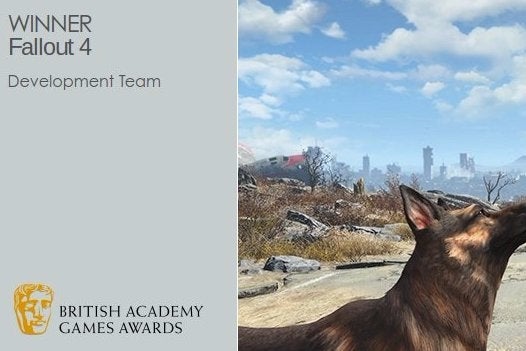 Hello from EGX Rezzed, here in London's Tobacco Dock, which last night hosted the BAFTA Game Awards.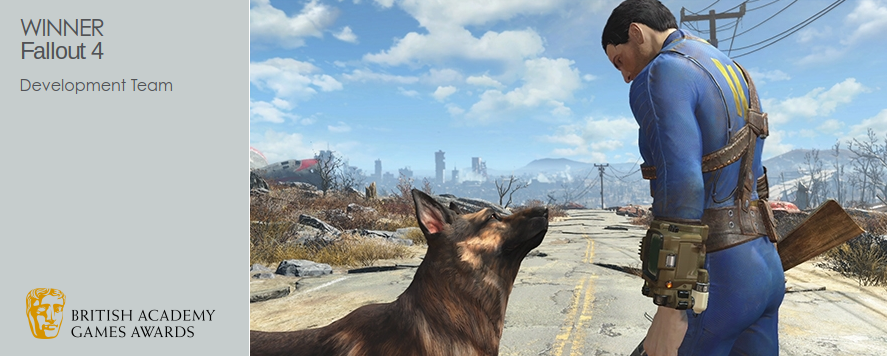 The coveted Best Game prize was won by Fallout 4, beating off stiff competition from The Witcher 3, Metal Gear Solid 5, Rocket League, Everybody's Gone to the Rapture and Life is Strange.
But Rocket League and Rapture, along with Her Story, each won big elsewhere.
Her Story won in the Innovation, Mobile and Debut categories. Rapture won Audio Achievement, Music and Performance. Rocket League won Multiplayer, Family and Sport.
Life is Strange won in the Best Story category.
Smite won the publicly-voted eSports Audience Award, fending off heavyweights such as DOTA 2, COD, Counter-Strike: GO, League of Legends and Hearthstone.
Other winners included Ori and the Blind Forest for Artistic Achievement, Until Dawn for Original Property, Batman: Arkham Knight for Best British Game, Prison Architect for Persistent Game, and Bloodborne for Game Design.
Finally, as announced previously, legendary technology wizard John Carmack was on hand to pick up his Lifetime Achievement gong.