Author Tom Clancy dies, aged 66
Prolific writer whose work inspired dozens of games, passes away in Baltimore hospital.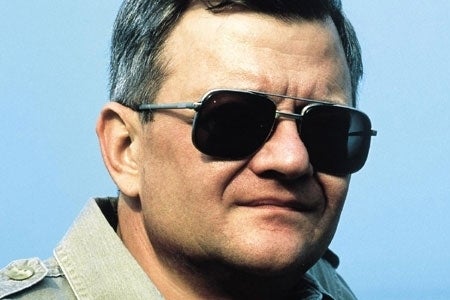 Tom Clancy, the prolific author of best-selling espionage thrillers, has died at the age of 66, his publisher has confirmed. Clancy passed away in a Baltimore hospital close to his home in Maryland.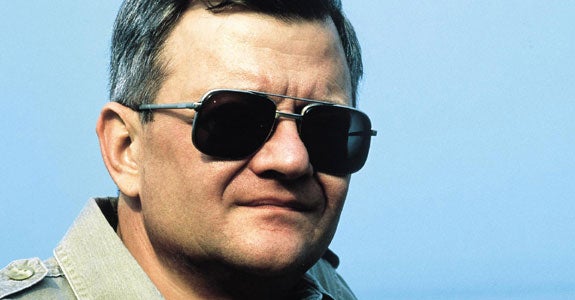 Clancy is best known for creating the character Jack Ryan, who appeared in books such as The Hunt for Red October, Patriot Games and The Sum of All Fears, all of which were made into blockbuster movies. For gamers, however, Clancy's legacy is no less impressive. One of the first authors to realise the potential of games as a medium, Clancy licensed a Commodore version of The Hunt for Red October in 1987, only three years after the novel's first publication and three years before the hit movie. He eventually made his connection with gaming official by co-founding developer Red Storm in 1996.
It was Red Storm that was instrumental in bringing Clancy's technically detailed stories into the interactive realm, first with the seminal tactical shooter Rainbow Six, and later with titles such as Ghost Recon, Splinter Cell, HAWX and EndWar.
Red Storm was purchased by Ubisoft in 2000, with the Clancy name becoming synonymous with the publisher's rise to AAA status. All told, fifty games have carried his name, and while it's unclear how much direct input Clancy had into the later titles, they all clearly stemmed from his vision of murky military intelligence and hi-tech American responses to global threats. It's a world view that not only influenced the games that bore his name, but also the entire trend for modern military shooters.
Ubisoft has released the following statement: "We are saddened to learn of Tom Clancy's passing and our condolences go out to his family. Tom Clancy was an extraordinary author with a gift for creating detailed, engrossing fictional stories that captivated audiences around the world. The teams at Ubisoft, especially at the Red Storm studio, are incredibly grateful to have collaborated with and learned from him, and we are humbled by the opportunity to carry on part of his legacy through our properties that bear his name."
Tom Clancy's The Division is due for PC and next gen consoles in 2014.