At long last, Terraria has a Wii U release date
More than five years after its debut.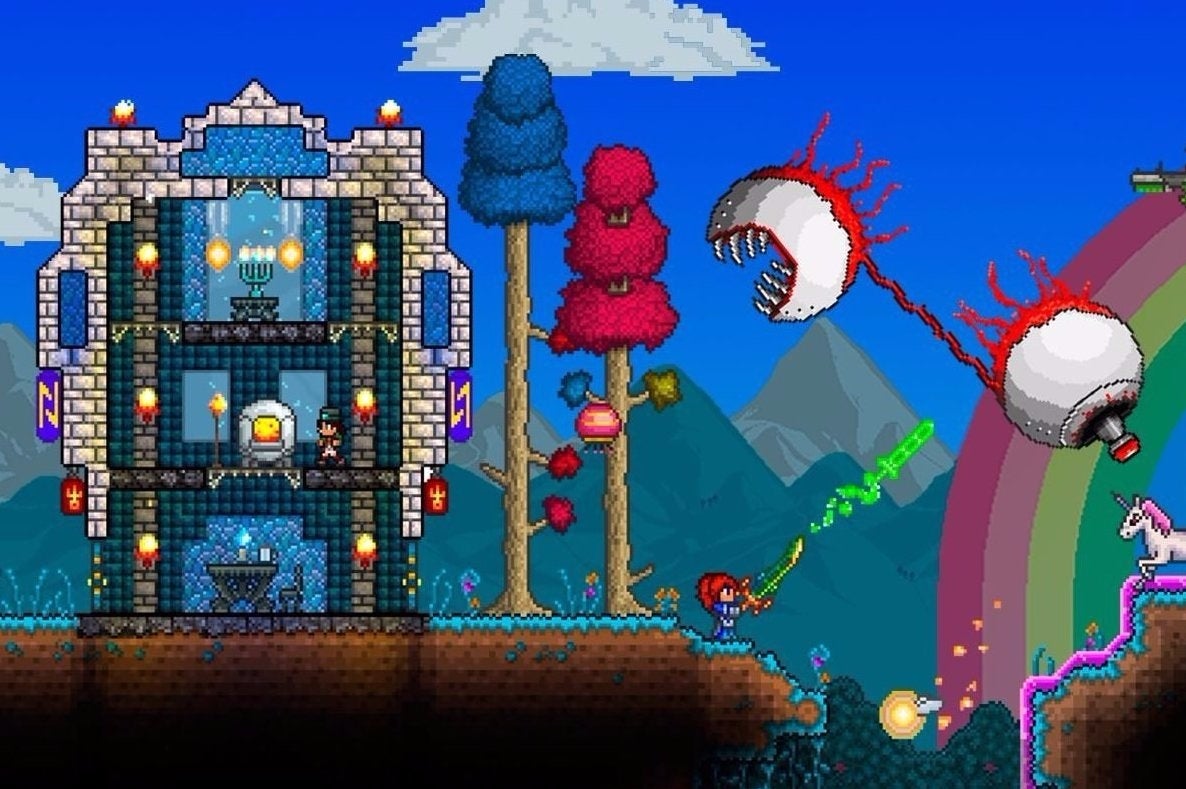 2D sandbox title Terraria finally has a Wii U launch date. It'll arrive in Europe next month on 24th June, and in North America on 28th June.
Terraria first released in May 2011 for PC, where it built up a solid fanbase as it added features and grew in scope.
It then continued to evolve as it was released for consoles and mobiles: for PlayStation 3, PS4, Vita, Xbox 360, Xbox One, 3DS, iOS, Android and Windows Phone. Even Linux.
The upcoming Wii U edition will include eight-player online support and four-player local co-op, plus touchscreen controls via the GamePad. Here's a Nintendo eShop trailer: