Assassin's Creed Origins has undead mummy DLC
Season pass detailed, as well as free post-launch content.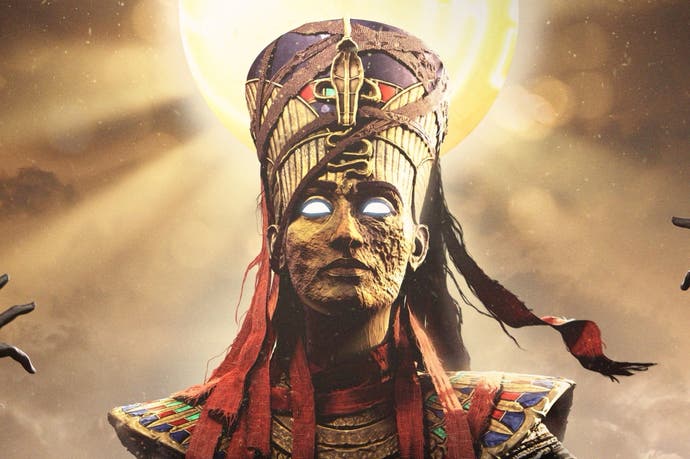 Assassin's Creed: Origins has two major DLCs in the works - one of which is an undead-themed Egyptian mummy expansion, The Curse of the Pharaohs.
Ubisoft has published a post-launch schedule which details both free and paid-for content coming to Origins, including the contents of the game's season pass.
The season pass is headlined by The Curse of the Pharaohs in March 2018. Before that, the first DLC to launch will be a Roman-themed epilogue to Origins, The Hidden Ones, due in January. Both DLCs will feature main character Bayek.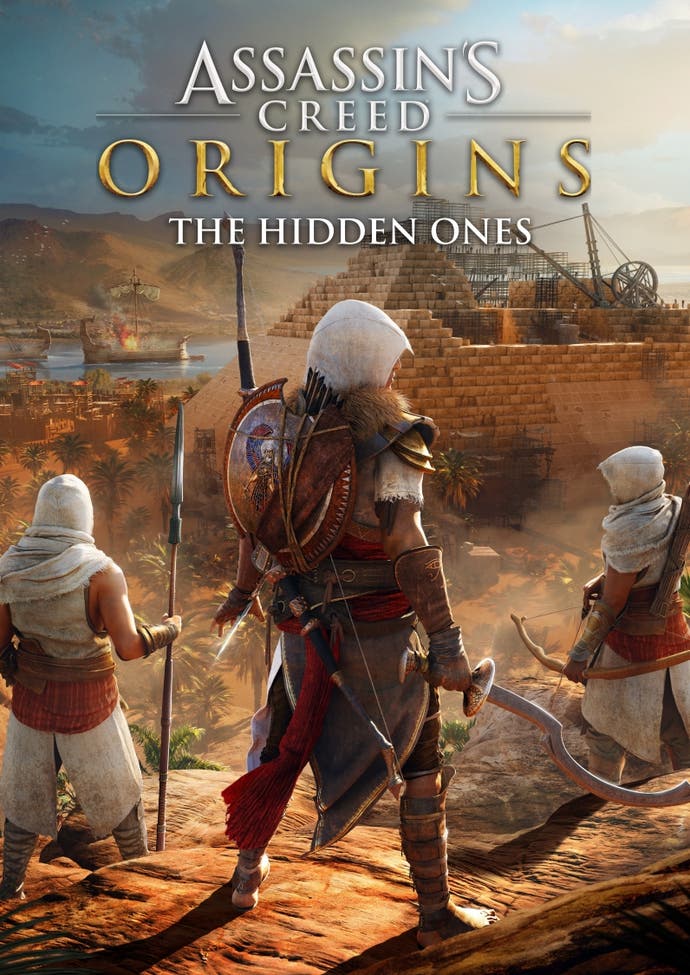 Ubisoft will add a selection of free updates to the game as well, including the recently-announced Discovery Tour mode designed to showcase the world of Egypt in an educational setting.
A regular Trials of the Gods live event will see you take on Egyptian deities via a good ol' "glitch in the Animus".
Every day, you'll be able to log in for a new mission via the Nomad's Bazaar shop, which offers you a piece of loot somewhere in the game's open world. You'll also get a delivery of pictures taken in the game's Photo Mode, which you can add to your map.
Ubisoft promises more free content further in the future as well - including, at some point, a horde mode.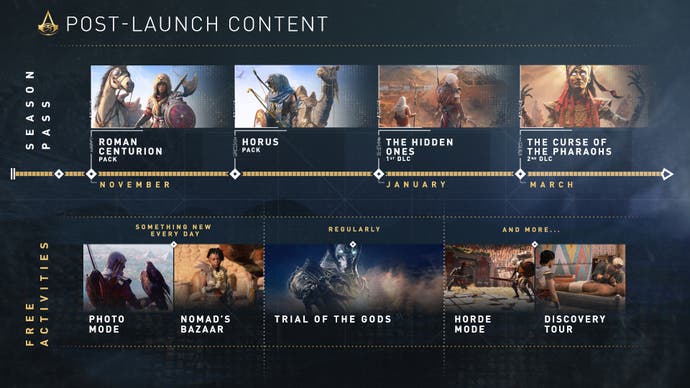 Happily, Origins does not sound like it'll offer any loot boxes purchasable with real-world money. As detailed by Eurogamer yesterday, Ubisoft has instead decided to include loot chests in the game purchasable only with in-game funds, similar to Horizon: Zero Dawn.