Assassin's Creed Odyssey's second live Epic Mercenary event has also been cancelled
It's happening Aegean.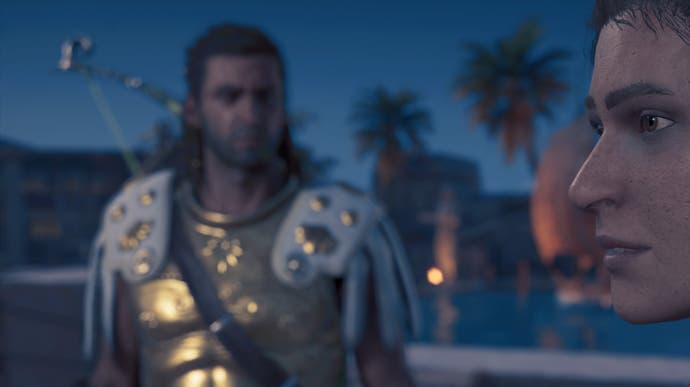 Ubisoft has announced that Assassin's Creed Odyssey's second live Epic Mercenary event has, much like its first live Epic Mercenary event, been cancelled due to technical difficulties.
The news comes via the official Assassin's Creed Odyssey Twitter feed, which, referencing the game's first failed live event, wrote, "Remember Damais the Indifferent? So far we've had no success in tracking him down, so, unfortunately, there won't be a live event this week."
When Ubisoft first announced Odyssey's live events schedule at the start of October, it explained that proceedings would alternate between Epic Mercenary and Epic Ship contracts on a weekly basis. Although things didn't get off to a great start, thanks to the missing-in-action Damais the Indifferent (who was due to be Epic Mercenary target number one), Odyssey's first Epic Ship event was much more successful. For starters, it actually occurred.
And while Assassin's Creed Odyssey's second Mercenary target has also been a no-show, Ubisoft did note that it's "working towards a solution to address an issue that prevents the mercenary live events from appearing".
Next week will see (assuming all goes to plan) the arrival of a second Epic Ship contract, which Ubisoft has been teasing on Twitter. "The Korinthians, inventors of the trireme, will soon send a ship called 'The Tyrant' on its maiden voyage," it said, "Rumor has it, this ship will redefine naval warfare for Sparta."