Assassin's Creed anime announced by Netflix Castlevania creator
Cut.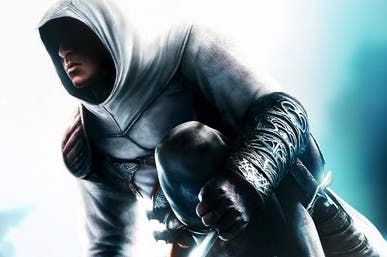 Netflix Castlevania creator Adi Shankar has announced his next animated series - an Assassin's Creed anime.
Shankar, known for his work on the R-rated Dredd, Machine Gun Preacher and The Grey, was contacted by Ubisoft to discuss the project.
Writing on Facebook, Shankar revealed the series would tell "an original story" set within the Assassin's Creed universe.
Fans have long wished for an Assassin's Creed game set in feudal Japan. The choice of an anime-style TV series for the franchise will likely spark hopes Ubisoft will finally explore the history of the Japanese Brotherhood.
Shankar's Castlevania series was announced back in February and debuts on Netflix this Friday. The show's cast, revealed last month, is actually pretty decent. The Hobbit's Richard Armitage plays Trevor Belmont, while Battlestar Galactica's James Callis plays Alucard.
Fellow Hobbit cast member Graham McTavish takes on the role of Dracula, while Supernatural's Emily Swallow voices Dracula's wife Lisa.