Assassin's Creed 4: Black Flag release date shuffles forward
PS3 and Xbox 360 editions to set sail a little earlier.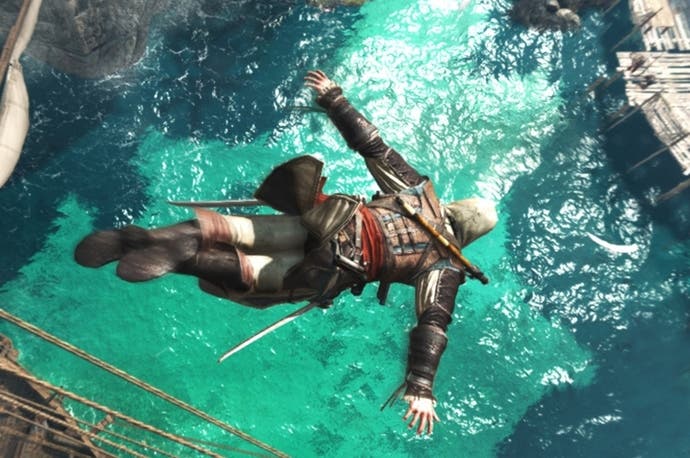 Buccaneering adventure Assassin's Creed 4: Black Flag will launch a little earlier than first planned on PlayStation 3 and Xbox 360, publisher Ubisoft has announced.
Previously dated in Europe for 1st November, the current-gen editions will now land on 29th October. That's a Tuesday - and exactly two weeks from today.
PC, PlayStation 4, Wii U and Xbox One versions are still slated for 22nd November, Ubisoft reassured (yes, despite the PS4 having not launched in the UK at that point).
Along with the update, Ubisoft sent along a new trailer showcasing the life of privateer-turned-assassin Edward Kenway, the latest man to don the series' iconic hood and dual wrist stabby things.
Watch the fresh footage below.