Among Us teases a sleek new map
Vent diagram.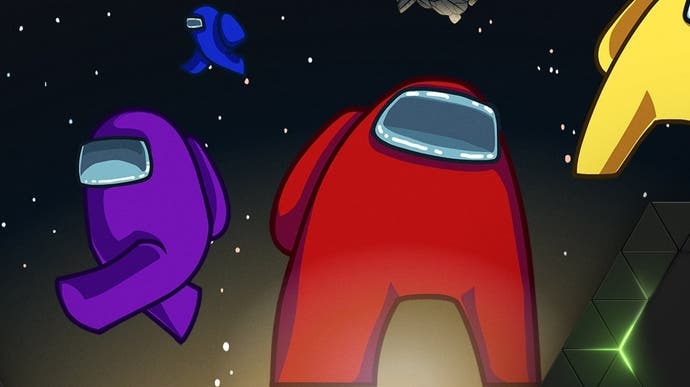 Is the Among Us community about to get a new favourite map to replace the Skeld? Quite possibly, as developer InnerSloth has teased a new map for the game - and everyone is understandably quite excited.
The teaser itself leaves much to the imagination, but shows a shiny new cockpit with an all-important vent in the middle. InnerSloth plans on revealing more at the Game Awards, which takes place on 10th December (or in the early hours of 11th December, for those in the UK).
🚀 Welcome to the official Among Us Twitter 🚀

Get all the news, peeks, and fun shenanigans here and become a part of the crew.

Here's a special look at the NEW Among Us map! (For your eyes only!!) (Don't show the impostors!!) pic.twitter.com/FrCkK7ZcnI

— Among Us (@AmongUsGame) November 18, 2020
Plans for the map were announced back in September, when InnerSloth detailed a Henry Stickmin-themed location in its blog post discussing future plans (Henry Stickmin is another game series created by InnerSloth co-founder Marcus "PuffballsUnited" Bromander, by the way). We also know the map is supposed to be bigger than Polus, with "plenty of new tasks," and will be free for all players.
That blog post also detailed the development of an account system, which has become a matter of priority following an increase in hacking and the enormous spam attack in October. A bare-bones system is scheduled to be implemented in December, so hopefully this will help bring the worst of the hacking under control.