Among Us beta adds new ways to spice up investigations
Time to vacuum.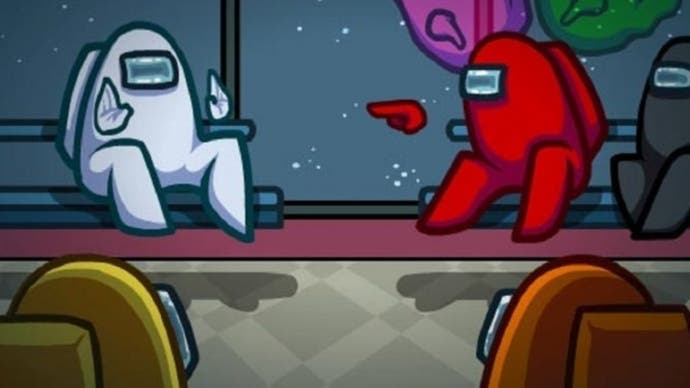 Among Us developer Innersloth recently announced it was cancelling plans for a sequel in order to work on the original game, and it seems the first of those changes are already being introduced in the Among Us beta's October update - with players spotting a number of additions that could make the deduction process rather more challenging.
There are no official patch notes, but the community has noticed a number of changes that should make a significant difference to the way group decisions are made (thanks AOTF). You can now choose to make votes anonymous, which means nobody will know who voted for who during a meeting - and should make it harder to root out imposters. You can also change when the task bar appears during a game, from the default setting of "always" to "meetings" (meaning it will only appear during meetings) or "never". This should make things far more stressful for legitimate crewmates, as it allows imposters to lie about the number of tasks remaining.
As promised in a recent blog post, Innersloth is also introducing some changes to make the game more colour blind-friendly, and so the wires task has been altered to display shapes rather than making players rely on colour alone.
Should you want to take the beta for a test-drive, you can find it on Steam by right-clicking on the game, selecting properties, and finding the betas tab. From there you'll need to select "public-beta", and the new version should start downloading. Unfortunately the beta is only available for PC users, so those on mobile will have to wait until these features make it into the full release. Beta luck next time.