After years of development, the GoldenEye 25 fan remake just got lawyered
No time to die.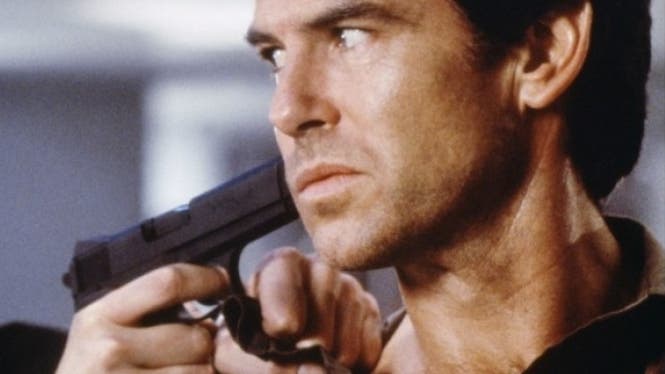 Back in 2018, we reported on one fan's ambitious project to remake the entire N64 GoldenEye 007 campaign in Unreal Engine 4. The aim was to release a polished version of the ancient single-player mode in time for the game's 25th anniversary in 2022.
It seemed like a lot of work but, a year later, GoldenEye 25 creator Ben Colcough seemed to be making good progress. Now, two years in, the project should have been halfway to the finish line.
Step up 2020. Last night, the game's Twitter account posted to say it had been "kindly asked by the IP holder (MGM/Danjaq) to cease development of GoldenEye 25.
"This was always in the back of our heads as a possibility but we've tried our best to keep going. Of course we will comply and want to thank you for your ongoing support.
"We cannot do a Bond game but we can still do a great game with all the beloved aspects of our favourite 90's action shooter. If you are still interested in following us, please come over to @projectianus where we will share development of our new game.
"This account will be deleted by Friday at the latest."
So, GoldenEye 25 is dead, but the project lives on. Writing on the new Project Ianus account, Colcough confirmed development will continue on this "original game" without using the names or likenesses of James Bond characters.
On the upside, stripping the game of its Bond references means the project can now release on Steam, as well as potentially on consoles.
No doubt you're wondering what's happened. We're not allowed to continue using the name GoldenEye or the James Bond characters. We'll take what we've made and create an original game. Unfortunate, but at least we can be on Steam now and console ports are possibilities.

— S.P.I.E.S. Game (@spies_game) August 11, 2020
We'll keep a golden eye on any future updates - and while it lasts, here's a look at the project in action from a year ago: