The GoldenEye N64 fan remake is coming along nicely
Unreal.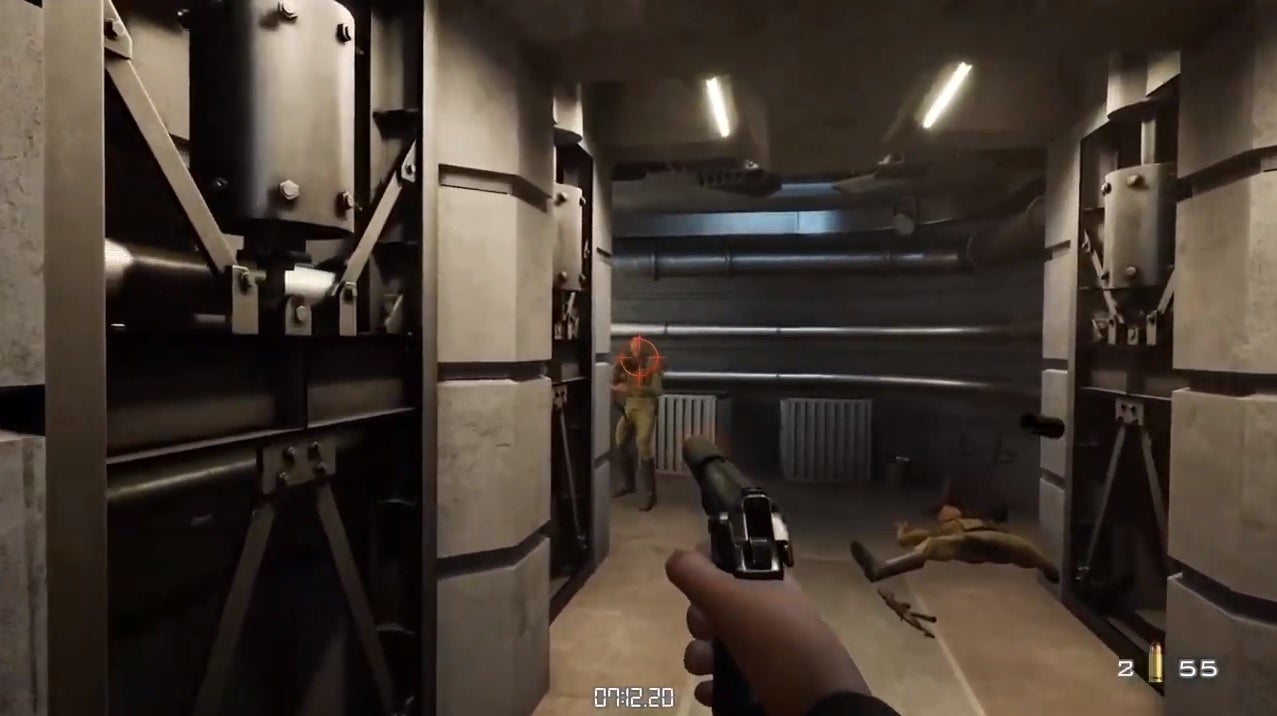 The developer behind the promising GoldenEye fan remake has released a new gameplay video - and it looks great.
GoldenEye 25, so named because it's due out in time for the 25th anniversary of Rare's seminal first-person shooter in August 2022, is the work of 3D artist Ben Colclough, and he released the video, below, on his YouTube channel.
Using the Unreal game engine, Colclough is remastering GoldenEye's single-player campaign. We've reported on his work before, when he released gameplay of an early Facility preview. But here we see the start of Silo up to the satellite room played on Secret Agent difficulty. While the visuals are of course modern, the gameplay remains true to the original's, with map layout, enemy placement and gun mechanics the same. You even get to shakedown technicians for their keycards. As Colclough says: "This game is a work in progress and there are many unfinished assets."
GoldenEye 25 has drawn praise from many fans of the source material, including an ex-Rare legend. David Doak, whose face and name were used for a GoldenEye NPC, took to Twitter to call it "Kyrgyzstantastic!"
August 2022 is a long way away, of course, and there's no guarantee GoldenEye 25 will ever see the light of day (it's set to release on the PC only for free). But it's fun to see what a modern day GoldenEye might look like.