Activision: MW3 made $1bn a day quicker than Avatar
Call of Duty community hits 30 million.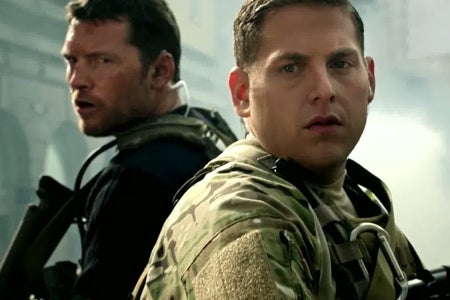 Call of Duty: Modern Warfare 3 passed the $1 billion sales mark in 16 days - a day quicker than 2009 blockbuster movie Avatar - Activision has said.
Activision's figures are based on Chart-Track and retail customer sell-through information.
The company said the milestone highlights "the trend of interactive entertainment gaining a greater hold of audiences worldwide". It pointed to the four per cent decline box office revenue suffered in 2011 versus 2010, compared with "the number of people purchasing and participating in gaming," which "is on the rise, with no sign of slowing".
The Call of Duty community is made up of over 30 million gamers, which Activision pointed out exceeds the combined populations of the cities of New York, London, Tokyo, Paris and Madrid.
It said the franchise is now among a group of sustained franchises like Star Wars, Harry Potter, Lord of the Rings and the NFL "that attract or engage tens of millions of people every year or every new release".
"Engagement of our Call of Duty audience continues to rise around the world," Activision Blizzard boss Bobby Kotick said.
"Call of Duty as an entertainment franchise has made an indelible mark on popular culture and its broad and continued success is further validation that audiences increasingly value interactive experiences over passive experiences."
Over six million have registered with stat tracking and social platform Call of Duty Elite. Over one million premium subscriptions have been sold since launch.
"Call of Duty has become that rare entertainment franchise that transcends its own genre," Activision Publishing boss Eric Hirshberg added. "Core gamers love it, as our stellar reviews show. But every year, new people are drawn into Call of Duty.
"And while the franchise continues to set records, our fans still seem to want more, demonstrated by our record setting start on Call of Duty Elite. We are committed to helping everyone connect, compete and improve their game, Call of Duty style."
Last month Eurogamer spoke with Stephen Cheliotis, chief executive of The Centre for Brand Analysis and chairman of the UK Superbrands and CoolBrands Councils, who said brand Call of Duty cannot compete with the biggest brands in film because most people think games in the same genre all look the same.