Ace Combat Assault Horizon PC version confirmed
Out early next year.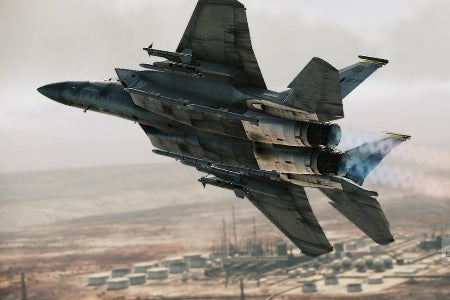 Ace Combat Assault Horizon launches on PC in Q1 2013, Namco Bandai has announced.
That's at retailers and via download. Ace Combat released on PlayStation 3 and Xbox 360 in October 2011.
Meanwhile, the game will be available to download from the PlayStation Network on 28th November and as an Xbox Live Games on Demand title on 18th December 2012, Namco Bandai said.
Awarding the console version 8/10, Eurogamer's Simon Parkin said: "Under the hood, Namco's designers have upgraded the series' engine and mechanics in effective and interesting ways, making this the strongest Ace Combat in a decade."