A Grand Theft Auto 5 feature documentary, The Billion Dollar Game, is in production
And filming is already underway.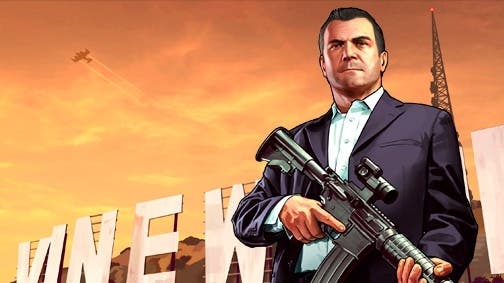 A new feature documentary called The Billion Dollar Game will explore the highs - and lows - of Rockstar Games' Grand Theft Auto 5.
Tackling the biggest selling video game in US history - which is still selling millions of copies many years after its 2013 release - the documentary aims to explore the development of the series by way of archive material and new interview footage. According to Screen Daily, filming is already underway.
UK director Rob Ryan (Breaking Habits) is signed up to direct, with producers confirmed as Salon Pictures' Annabel Wigoder and Nick Taussig.
Of course, this isn't the first time mainstream media has been interested in exploring behind-the-scenes at Rockstar North. Daniel Radcliffe played co-founder Sam Houser and Bill Paxton lawyer Jack Thompson in the one-off BBC drama, The Gamechangers. It received an, er, mixed reception to say the least.
Right now not much else is known about the project and it's unclear who's signed up to participate, but we've reached out to Rockstar for comment and will update as and when we know more.