3DS Circle Pad Pro thumbstick release date
Bundled with Resident Evil: Revelations in January.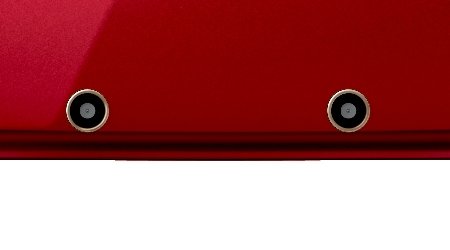 Nintendo will release the 3DS Circle Pad Pro attachment, which adds an extra thumbstick to the handheld, alongside Resident Evil: Revelations on 27th January.
Revelations, the first game to launch in Europe that supports the add-on, will come bundled with the Circle Pad Pro.
Gamers will also be able to buy and play Revelations without the optional device.
The Circle Pad Pro adds an extra thumbstick and additional shoulder buttons to the 3DS. It envelopes the handheld, making the 3DS wider and deeper, and requires an AAA battery to operate.
It launches first in Japan next month alongside Monster Hunter Tri G.
"It feels like they've done their very best to solve an essentially intractable problem," Eurogamer's Fred Dutton said after going hands-on with the Circle Pad Pro in September. "It's an extremely competent hatchet job, but a hatchet job nonetheless."
Capcom is billing Resident Evil: Revelations as a full entry to the series, set between Resident Evil 4 and 5. The gameplay is tailored towards the series' classic atmospheric scares, with less of Resident Evil 5's action-fuelled gunplay.