17 minutes of Batman: Arkham Origins gameplay
Looks like Wayne.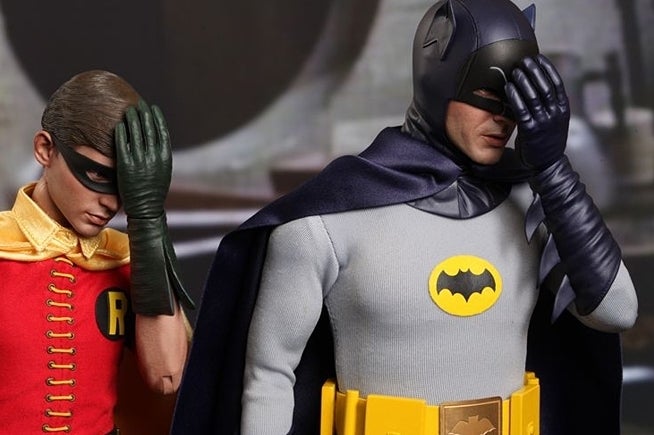 Warner Bros. has dished up a developer-narrated 17-minute gameplay video for Batman: Arkham Origins, which is out this week in the UK (physical Wii U and PC editions a week later).
Senior producer Ben Mattes and gameplay director Michael McIntyre - not the British comedian - take us on a tour of Batman's brutal new world.
We see inside the Batcave, get a look at the very important Training Console and hear punchy lines such as, "If they do, we'll be eating that Christmas ham sooner than you think." The dark and vicious streets of Gotham City are explored as well, as Batman attempts a mission.
Arkham Origins, as the name suggests, spins out the earlier part of Batman's crime-fighting career. There's even DLC that covers Batman's beginnings in the Ninja-hiding snowy hills of Asia - you know, where Liam Neeson lives.
Arkham Origins is not made by Rocksteady, the studio that rekindled the Batman IP with Arkham Asylum. It's made by Waner Bros.' Montreal studio instead.
Rocksteady, meanwhile, is rumoured to be making a Batman game set in the Silver Age of comics when the Justice League was formed.