Zelda - Katosa Aug and Katosa Aug Apparatus trial solution in Breath of the Wild
How to solve the Akkala region trial.
How to find Katosa Aug
This is located next to the East Akkala stable in the north-east Akkala region. To find it, head along the path that runs not far from the eastern coast, and you should come up to it not far from the corner, before you reach the Akkala Ancient Tech Lab.
The Shrine is out in the open near the stable - just pop the tablet in and go.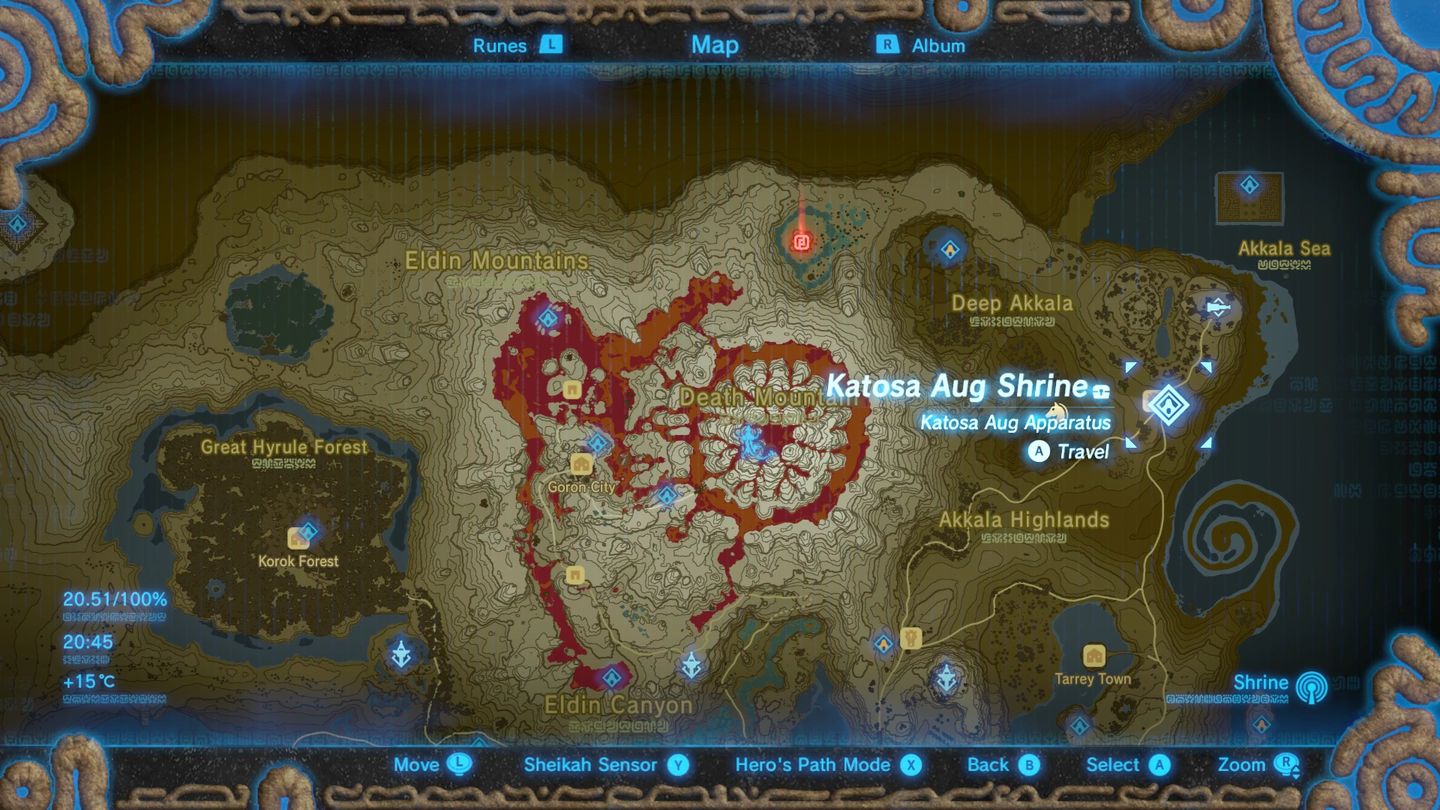 ---
Thanks to a new update, it's now possible to play Zelda Breath of the Wild in VR. Want help with the main game? Our Zelda: Breath of the Wild walkthrough can help complete Divine Beasts Vah Ruta, Vah Rudiana, Vah Medoh and Vah Naboris and more. There's also how to get the Master Sword, Hylian Shield and all Zelda Captured Memories and Great Fairy Fountain locations, while our Shrines locations and Shrine maps hub explains where to find and solve every puzzle room, including dragon locations and Labyrinth solutions. We also have a DLC 1 guide and DLC 2 guide, including all Tingle, Majora's Mask, Phantom, Midna outfit locations.
---
Katosa Aug and Katosa Aug Apparatus solution
This are two motion controlled puzzles (one optional) that is essentially a giant game of golf. Upon starting, ahead right and interact with the console to start controlling the hammer.
You need to tap the ball in a straight line into the hole at the other end; you don't need to swing heavily, and as long as you keep the device or controller reasonably straight, it should go in easily.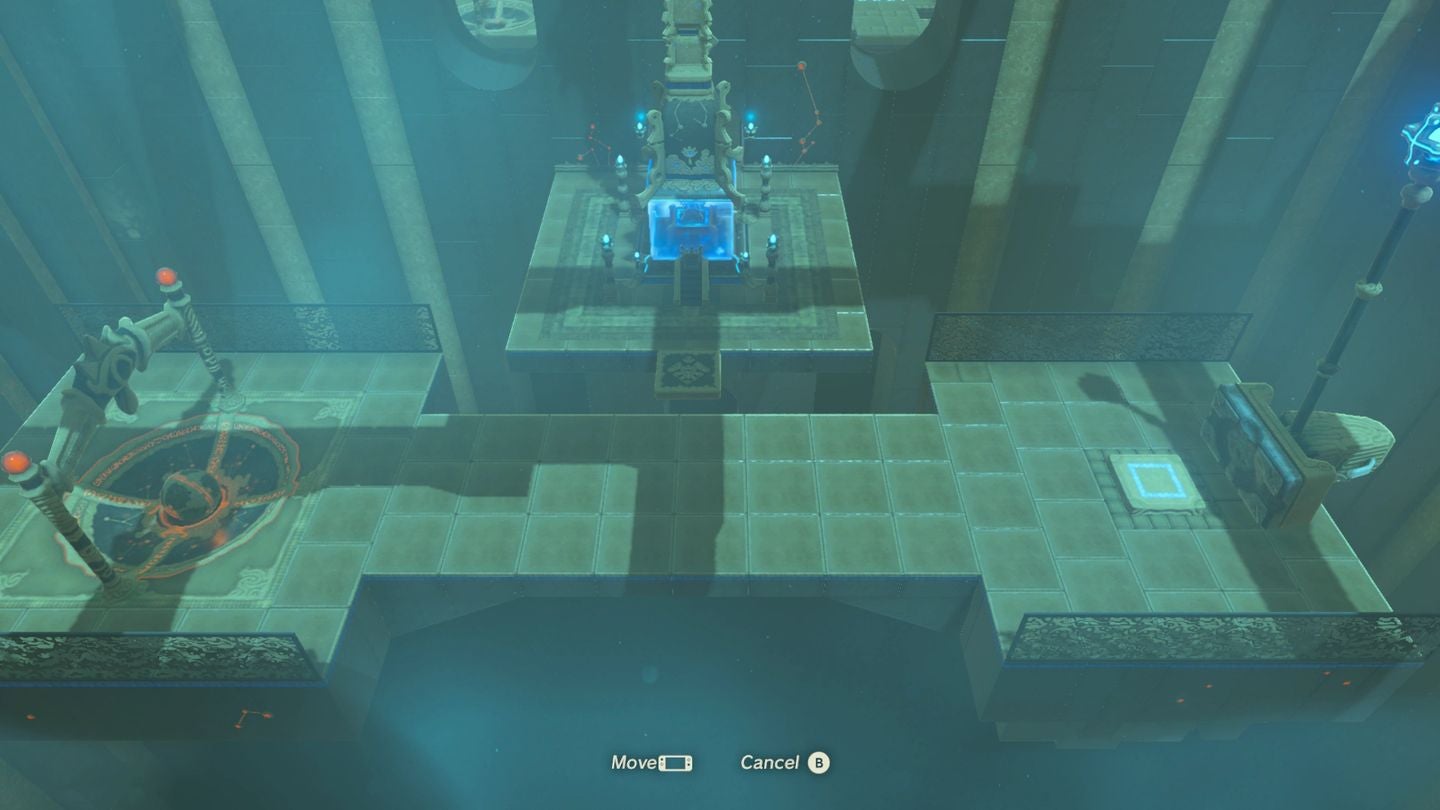 If you miss, whether by rolling off the edge or falling short, then press the B button to back out of the console, and use it again.
Upon completion, a platform will take you to the altar at the end. If you want the bonus chest, run round the other side of the altar and go down the steps to find another puzzle.
This one has you tap the ball around a curved corner. Here, tap it at around the same speed as last time, but at a upper left angle. Again, if you get the momentum right, it should go in fine.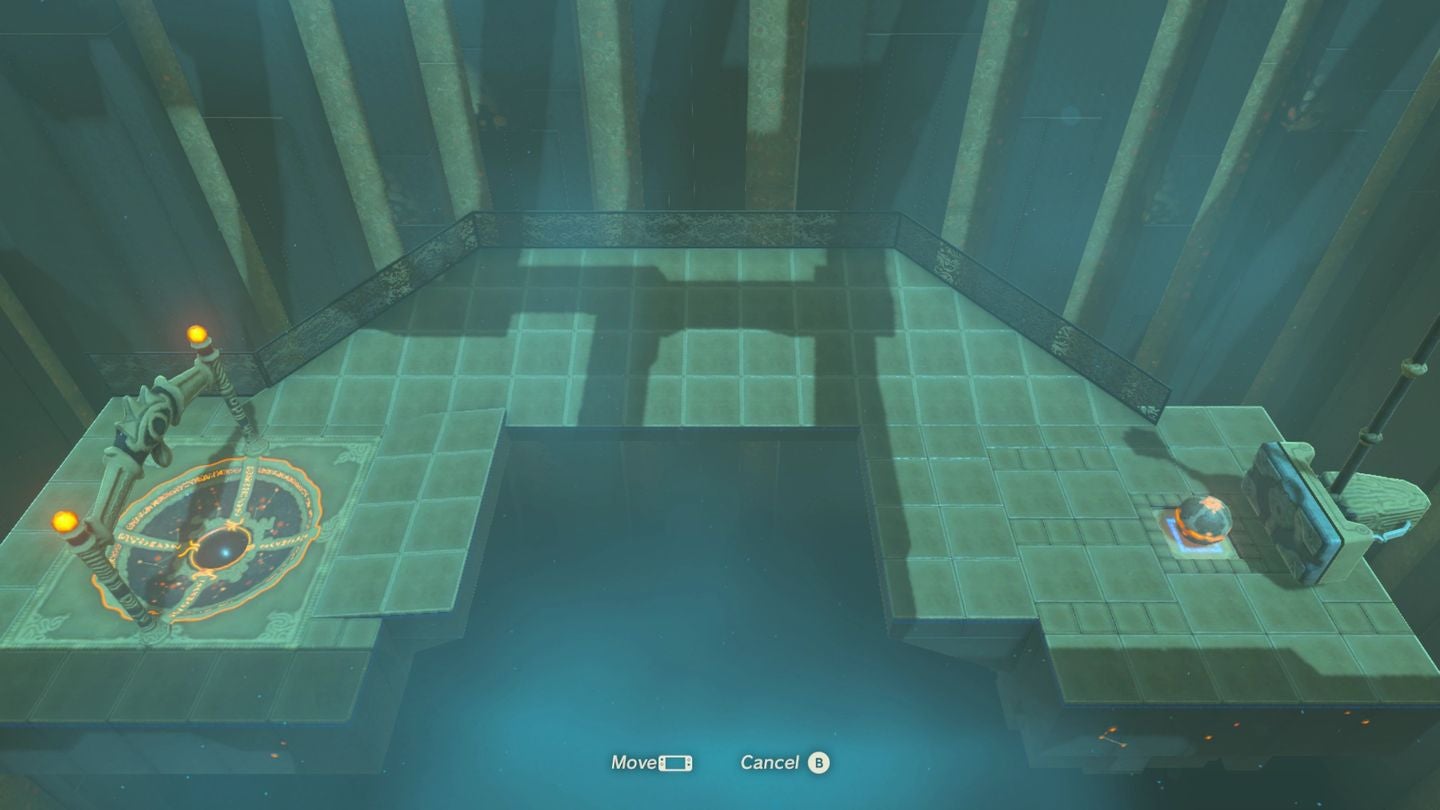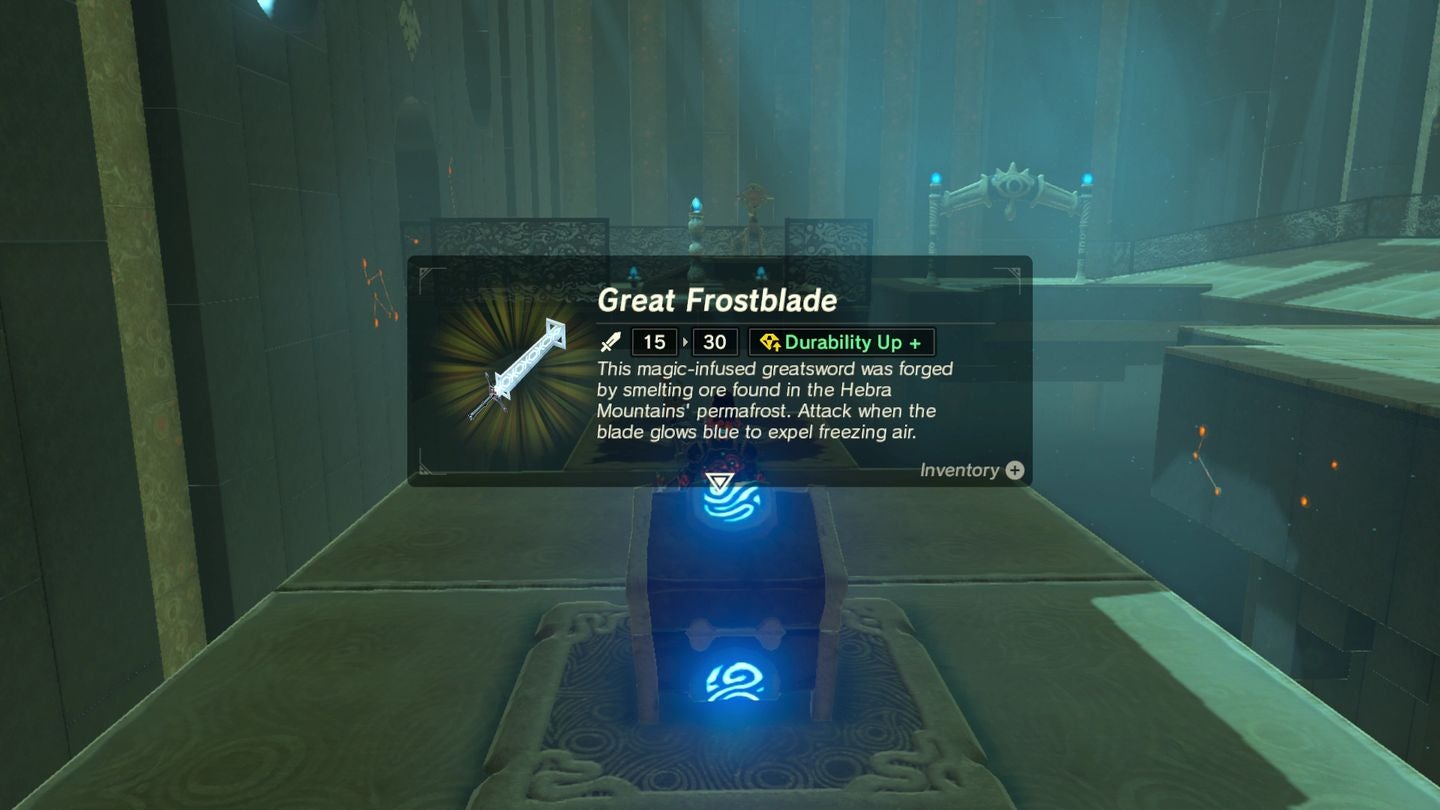 Completing the puzzle will activate a platform to the right, taking you to a chest containing a Great Frostblade.
While you're here, here are other Shrines within this region:
Akkala region (8 Shrines)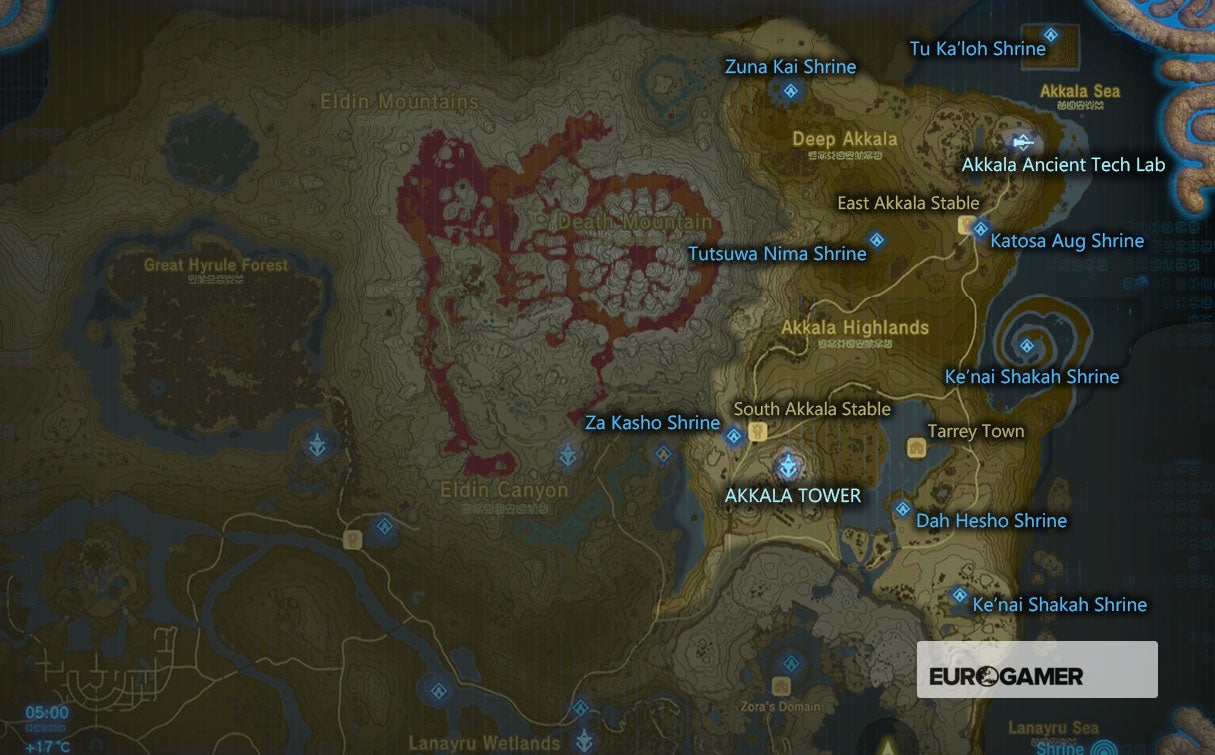 If you're after other trials, then our Zelda: Breath of the Wild Shrine locations and maps hub page can help with other regions.