Zelda - Ze Kasho and Ze Kasho Apparatus trial solution in Breath of the Wild
How to solve the Akkala region trial.
How to find Ze Kasho
This shrine is located next to South Akkala stable, which is just north-west of Akkala Tower in the south of the region.
The easiest way to find it is to take the path going north from Lanayru Tower, until it splits into two - left and right (or north and north east). Go right / north east (left heads toward the Eldin region) and at the next path, go left again, and the stable and shrine will be just ahead.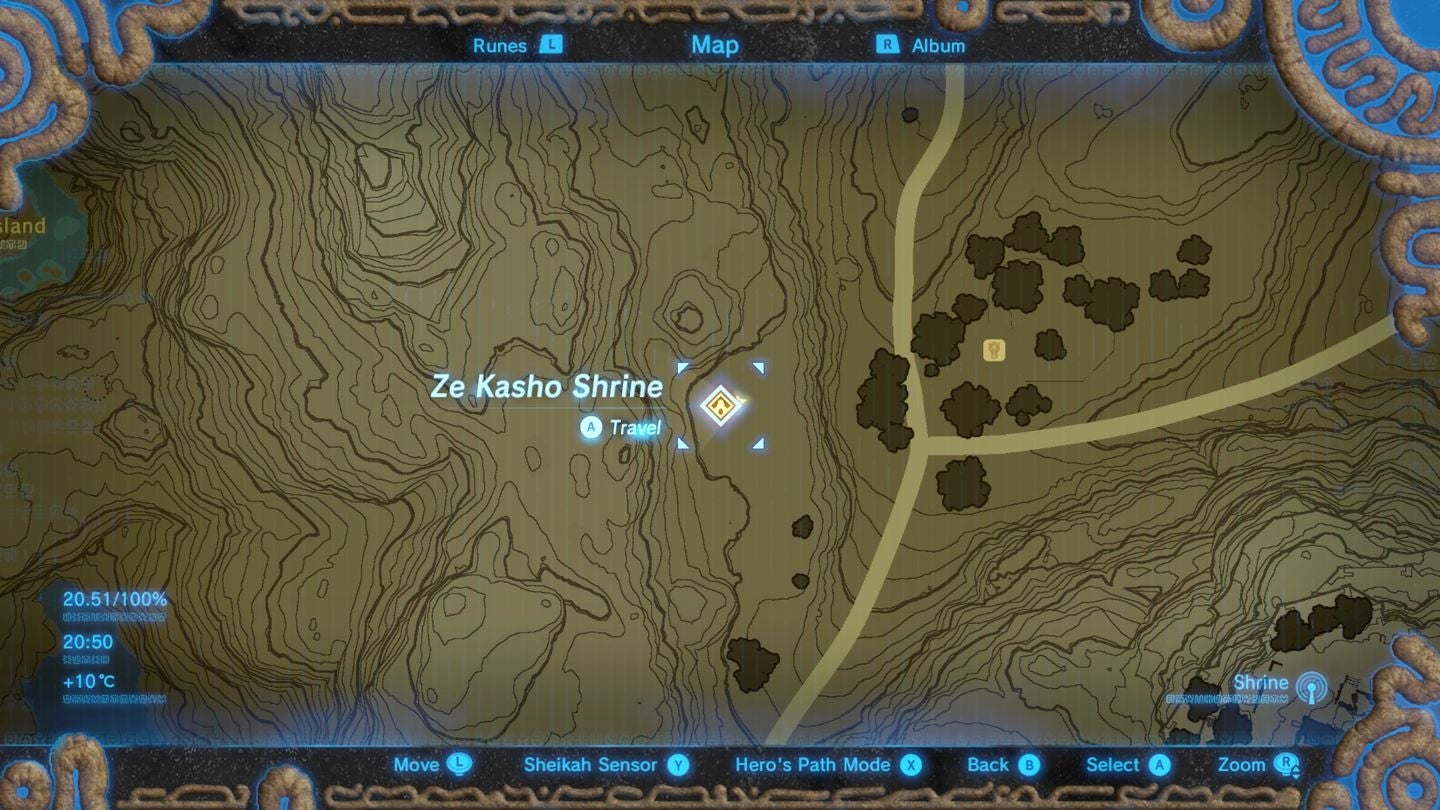 ---
Thanks to a new update, it's now possible to play Zelda Breath of the Wild in VR. Want help with the main game? Our Zelda: Breath of the Wild walkthrough can help complete Divine Beasts Vah Ruta, Vah Rudiana, Vah Medoh and Vah Naboris and more. There's also how to get the Master Sword, Hylian Shield and all Zelda Captured Memories and Great Fairy Fountain locations, while our Shrines locations and Shrine maps hub explains where to find and solve every puzzle room, including dragon locations and Labyrinth solutions. We also have a DLC 1 guide and DLC 2 guide, including all Tingle, Majora's Mask, Phantom, Midna outfit locations.
---
Ze Kasho and Ze Kasho Apparatus solution
This shrine consists of three parts. The first is a motion-controlled console to move a grid of spikes so you can forge a path ahead.
Pushing them ahead and then to the side is the general aim here, so there's a straight line to follow.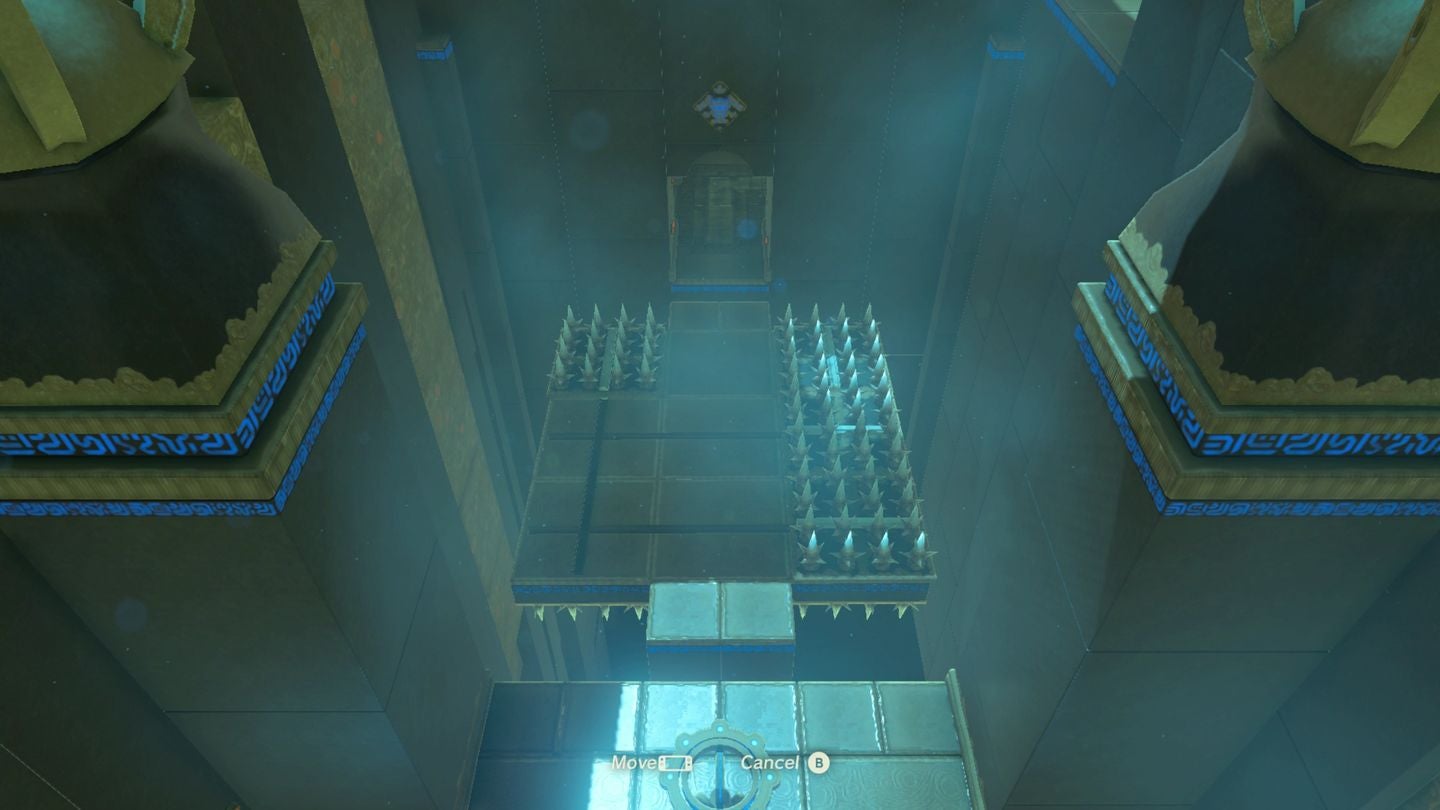 Next is a room filled with lasers. Hit the switch with your weapon and it'll rotate platforms that temporarily block the lasers; sprint past the first set, then use your arrow to hit the switch again on the second.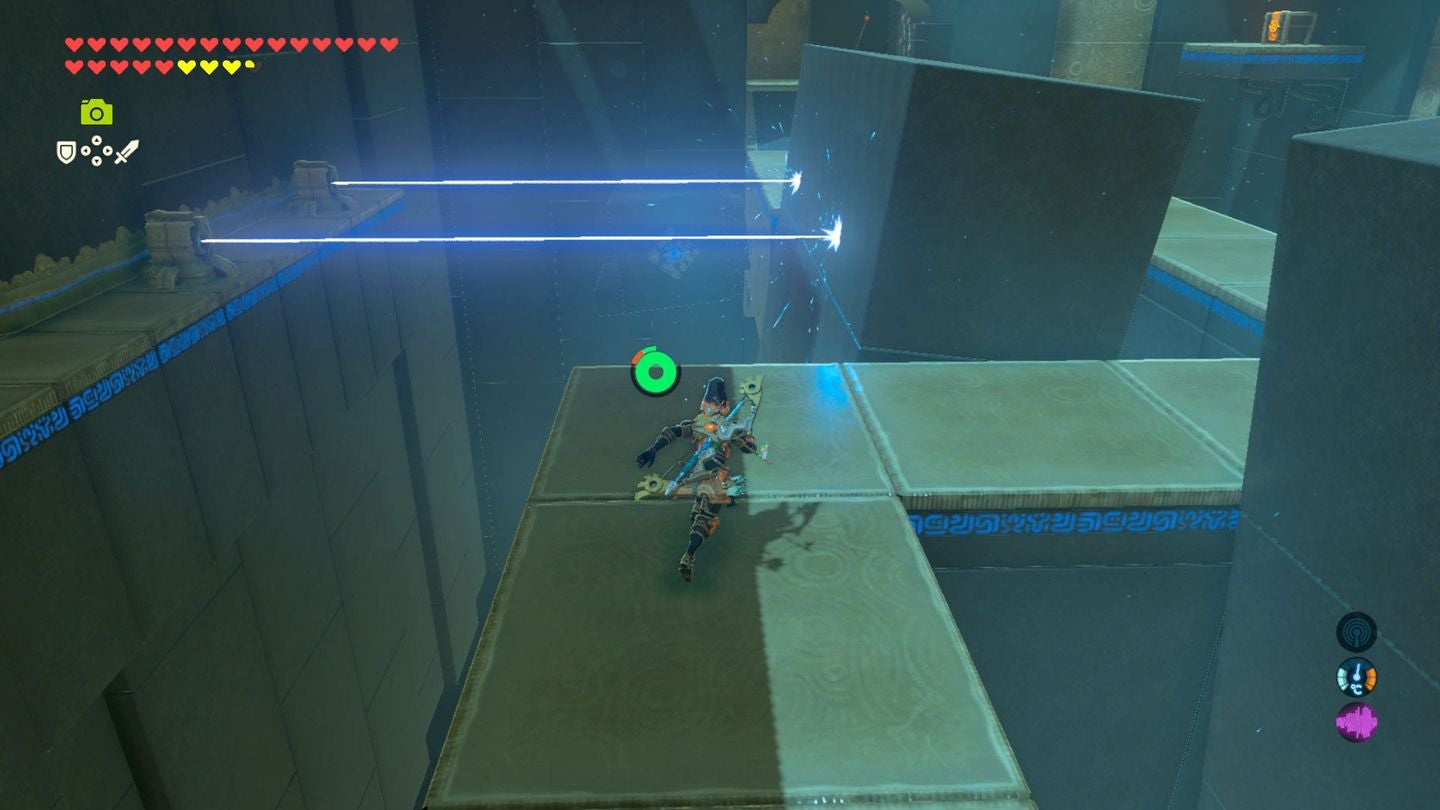 To get the chest in the corner, at the far end hit the switch with your arrow once more, and facing back to the switch, drop down onto the platform that rotates around from below right. Carefully walk around so you stand on top when it stops. You can now glide over the chest and crack it open.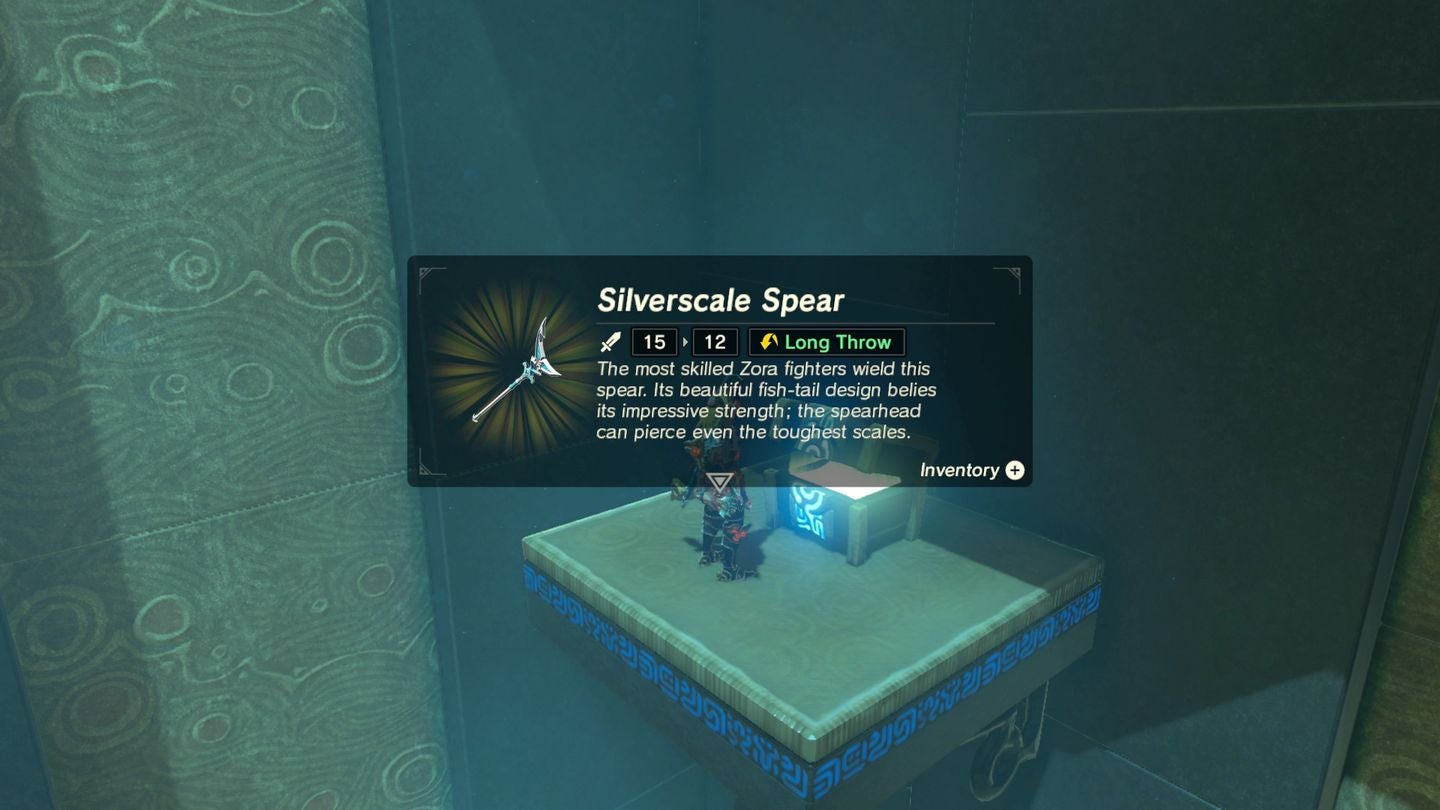 The final section is another motion control puzzle, involving three balls and three switches to roll them onto. Anyone who has played these games in real life knows how infuriating they are, and the trick we found was to take it slow; the balls all spawn at the top, so if you are careful, you can slide them across without them going all the way down.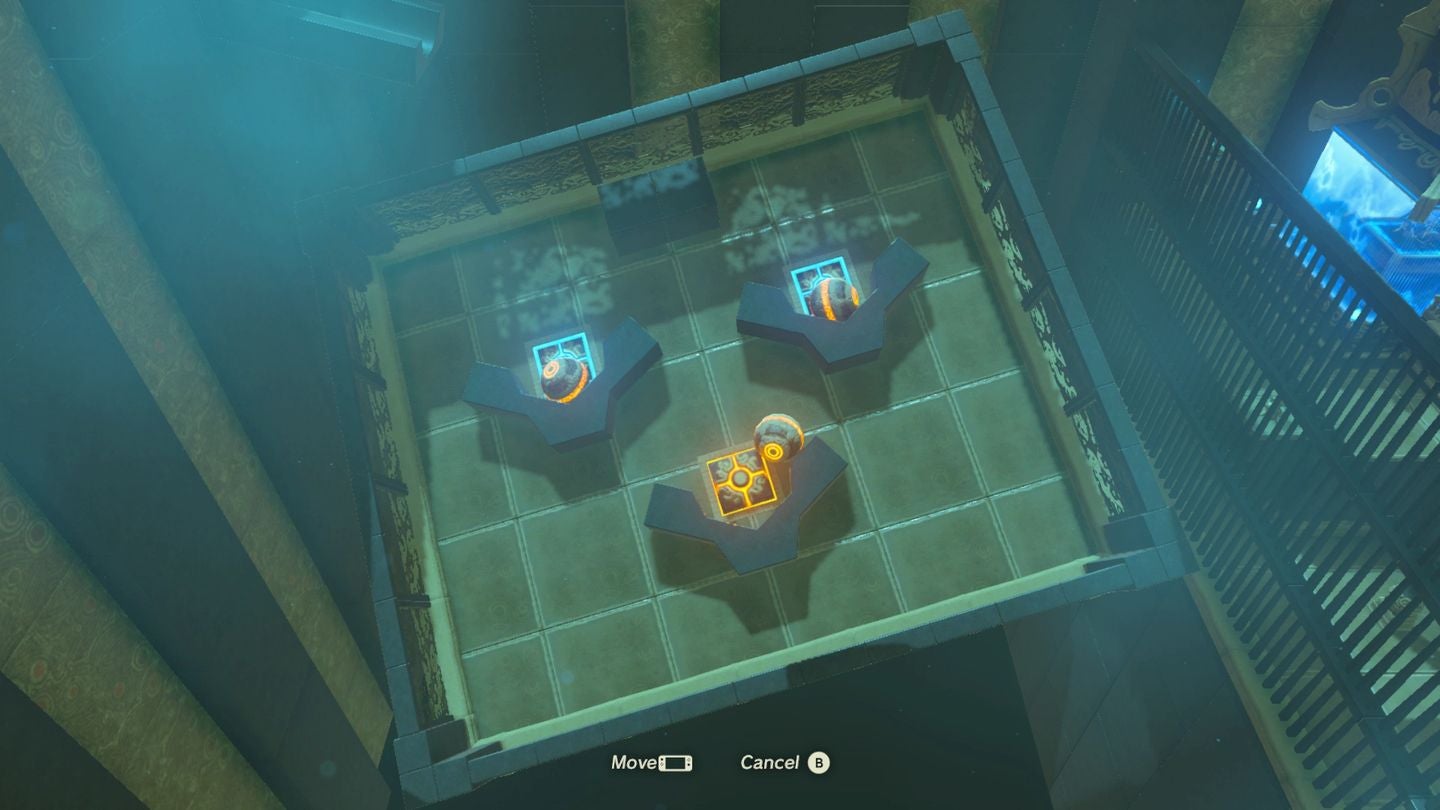 Since they are sliding over switches, they might not trigger right away, but carefully wiggle the controller to ensure they don't dislodge the others.
Once done, the way forward to the altar will open.
While you're here, here are other Shrines within this region:
Akkala region (8 Shrines)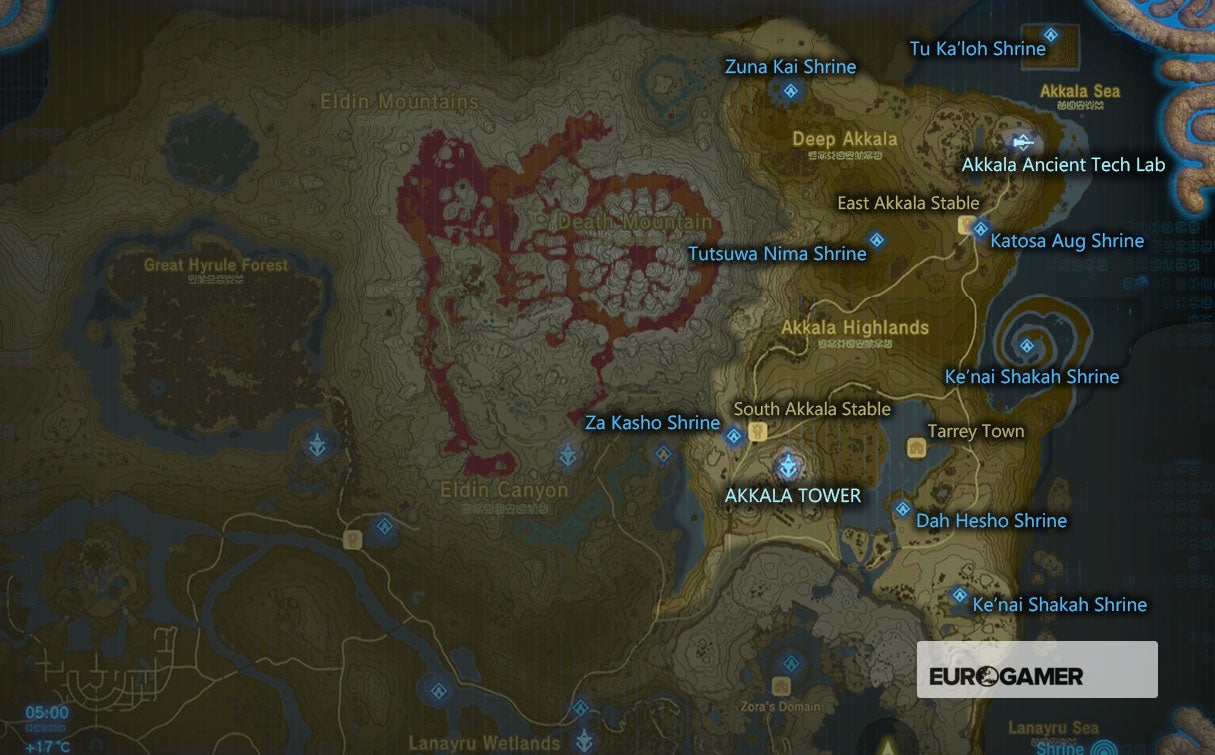 If you're after other trials, then our Zelda: Breath of the Wild Shrine locations and maps hub page can help with other regions.