Zelda - Zuna Kai and The Skull's Eye quest solution in Breath of the Wild
How to solve the Akkala region trial.
How to find Zuna Kai
You'll find this shrine at Skull Lake in the north-west part of Akalla region (in the game's north-east part of the map.)
The shrine is clearly visible on top of a column in the middle of the lake.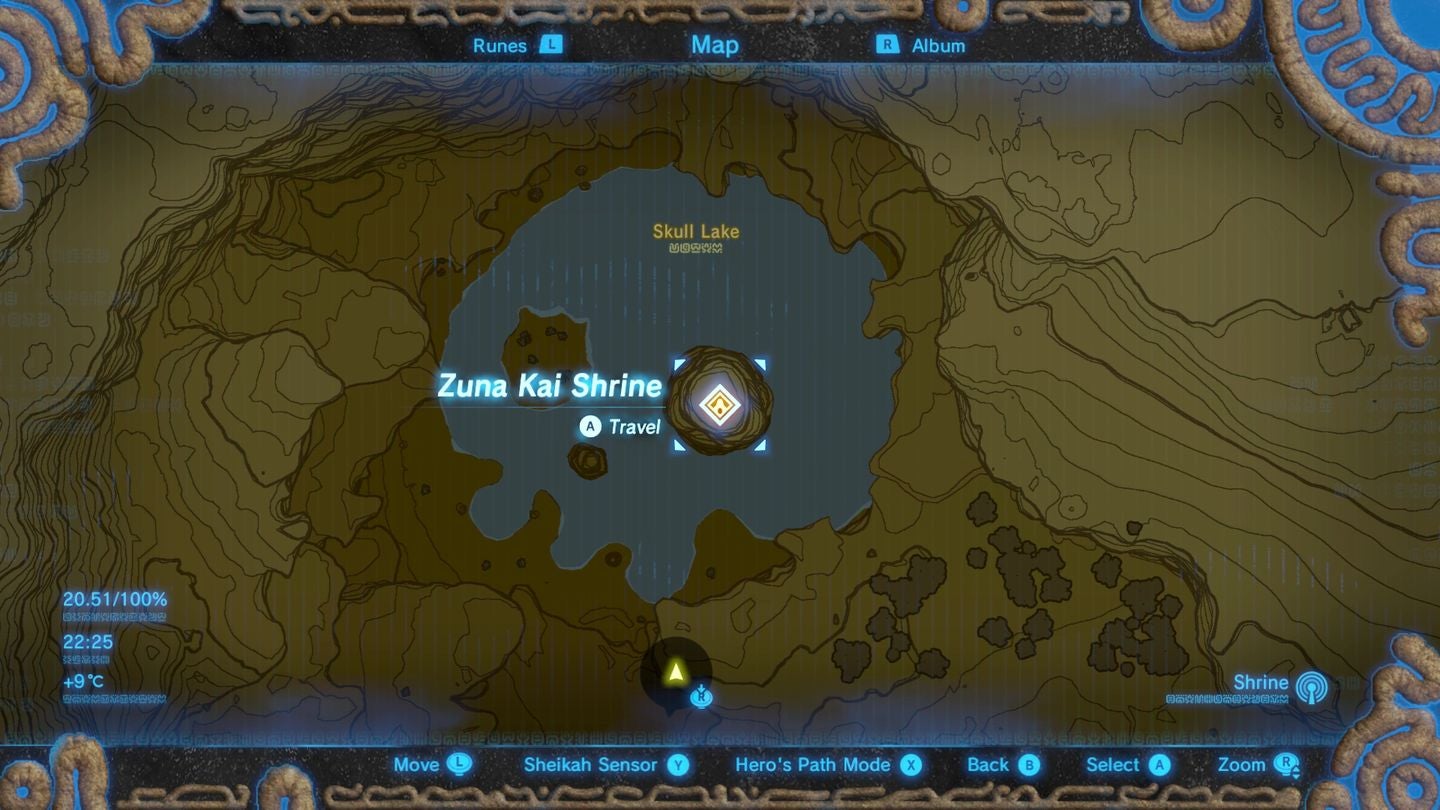 ---
Thanks to a new update, it's now possible to play Zelda Breath of the Wild in VR. Want help with the main game? Our Zelda: Breath of the Wild walkthrough can help complete Divine Beasts Vah Ruta, Vah Rudiana, Vah Medoh and Vah Naboris and more. There's also how to get the Master Sword, Hylian Shield and all Zelda Captured Memories and Great Fairy Fountain locations, while our Shrines locations and Shrine maps hub explains where to find and solve every puzzle room, including dragon locations and Labyrinth solutions. We also have a DLC 1 guide and DLC 2 guide, including all Tingle, Majora's Mask, Phantom, Midna outfit locations.
---
Zuna Kai and The Skull's Eye quest solution
The Shrine is isolated and up high, but it's easier to get to than it looks. All you have to do is run round to the northern cliffs which overhang it, you can easily glide over, climb up and enter.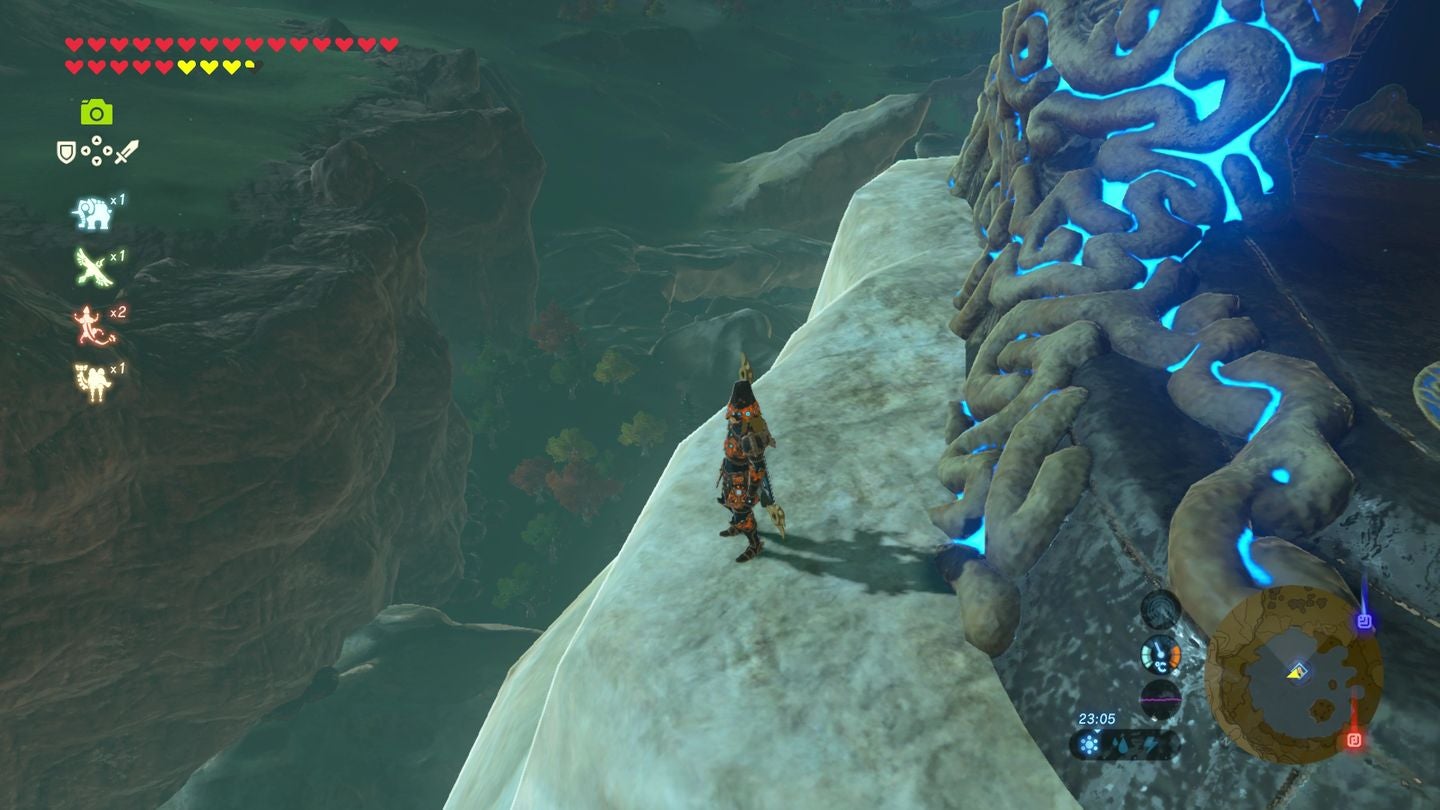 The only difficulty is if it's raining, which will see you slide down the column, so if you only make the journey over during a dry spell if you can.
Also, if you have completed the Rito Divine Beast Vah Medoh and have the ability to give you a little extra height before flying, it may save you a climb.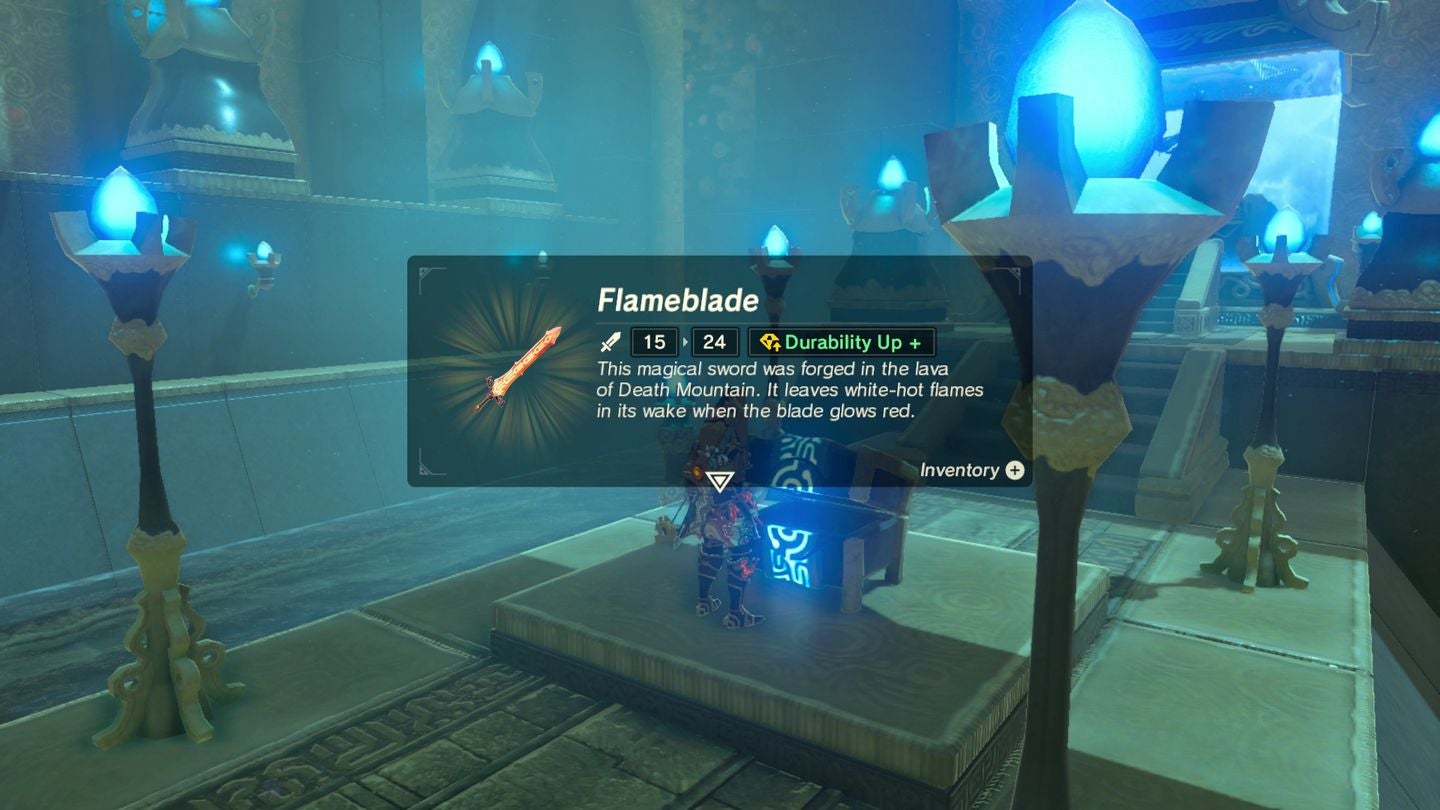 Once inside, all you have to do is open the chest - which contains a Flameblade - and approach the altar to complete the shrine.
While you're here, here are other Shrines within this region:
Akkala region (8 Shrines)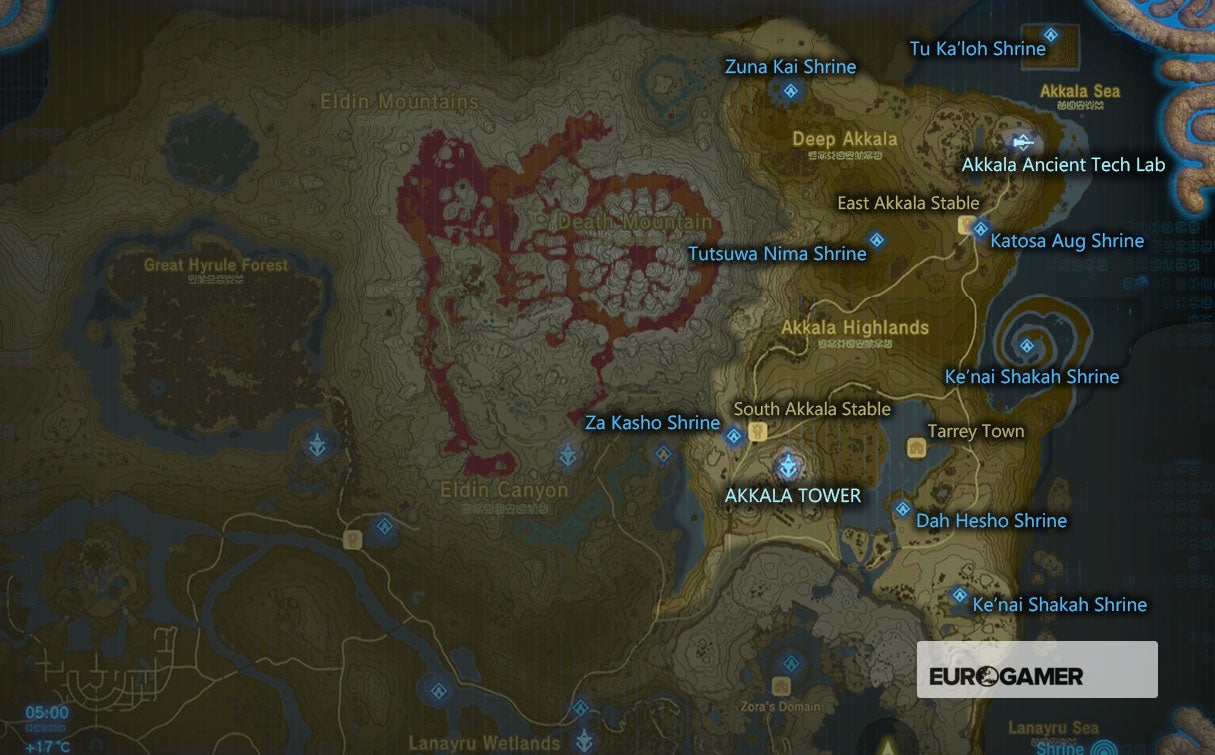 If you're after other trials, then our Zelda: Breath of the Wild Shrine locations and maps hub page can help with other regions.