Zelda: Breath of the Wild hard mode, Cave of Trials part of £17.99 season pass
New story and dungeon this winter.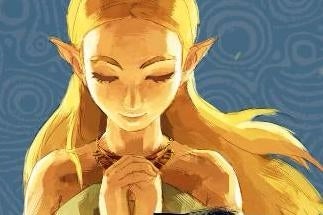 Nintendo has announced a £17.99 (€20/$20) expansion pass for The Legend of Zelda: Breath of the Wild.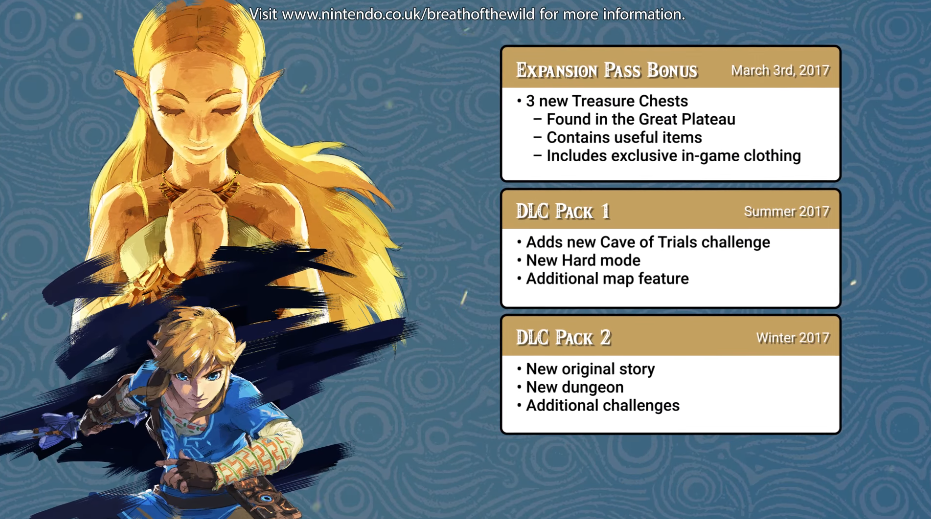 It's the first season pass for any mainline Zelda game. You'll be able to buy it from the game's launch day, 3rd March.
Included in the pass are two main packs of extra content.
"DLC Pack 1" arrives this summer. It'll add a new Cave of Trials challenge (an increasingly difficult set of dungeon floors filled with enemies to clear), a hard mode for the game and an "additional map feature".
"DLC Pack 2" will then launch this winter and add a new original story, new dungeon and "additional challenges".
You cannot buy the packs separately, Nintendo has said, even though the second pack will be the one people are waiting for.
As soon as you buy the pass, however, you will unlock three chests of useful items within the game's starting area. One of these chests will contain an exclusive Nintendo Switch shirt for Link to wear.
(The pass is also available on Wii U - still with the same Switch shirt).