Yes, Netflix's Castlevania is coming back for a fourth season
Specdracula news.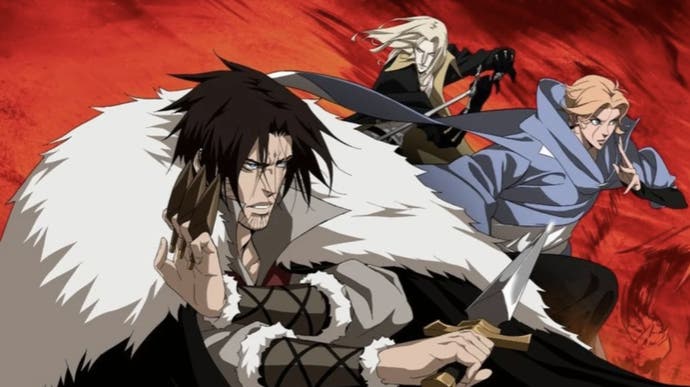 Netflix's animated Castlevania series is returning for a fourth season.
Making the announcement on the NXOnNetflix Twitter account - "Netflix's home of all things geek" - fans were encouraged to reply with clap emojis to summon Sir Mirror with news of the show. Naturally, they obliged, and just nine minutes later, this update appeared:
I know: it doesn't tell us much, does it? We'll have to wait for more concrete details but for now, all we can confirm for sure is that "season four is coming".
As Matt reported a little while back, Netflix's animated take on Konami's classic video game series first aired - to faintly surprised acclaim - back in 2017. Its initial four-episode run introduced the world to a grief-stricken Dracula, hell-bent on revenge after his wife's murder by the church, and the people - including disgraced monster hunter Trevor Belmont - determined to stop him.
The show was written by Warren Ellis and developed by Adi Shankar (who previously announced he's also working on animated adaptations of Assassin's Creed and Devil May Cry for TV), and saw Richard Armitage in the role of Trevor Belmont, Graham McTavish as Dracula, James Callis as Alucard, and Alejandra Reynoso as Sypha Belnades.