The Xbox Series X/S Storage Expansion Card is now at its lowest price so far
Save nearly £40 off the only official SSD upgrade for the Xbox Series X/S.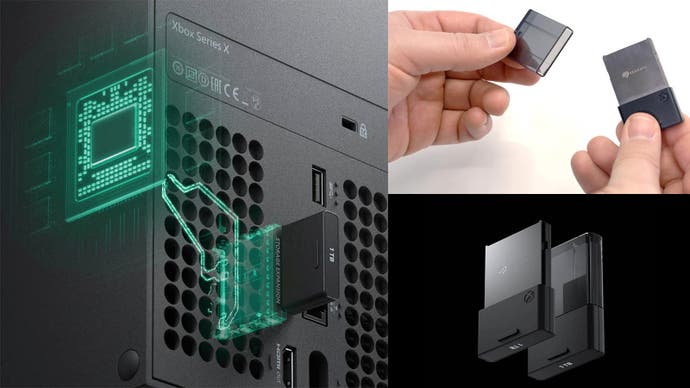 The Seagate Storage Expansion Card for Xbox Series X and Xbox Series S is an expensive yet advanced bit of kit, but the latest discount over at Amazon UK has dropped it to the lowest price we've seen so far.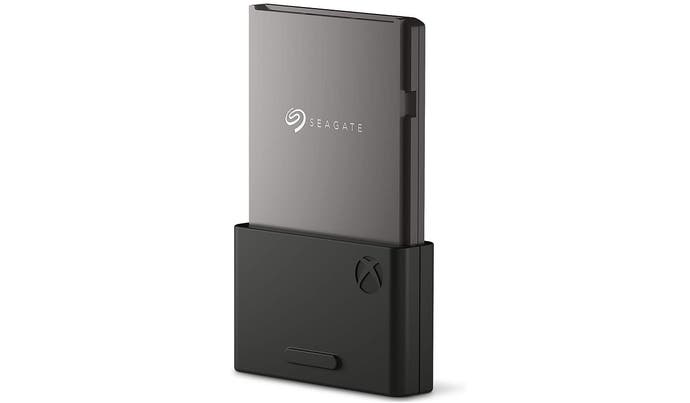 It's still a fairly eye-watering £183, but this seemingly arbitrary near-£40 reduction makes it a little more palatable than the £219.99 price announced at launch.
My price tracker shows the closest it's been to this price was back at the start of June but it hasn't ever been as low as this before.
Now, those with an Xbox Series X may find they're not hitting the 1TB cap in that console already. However, the 500GB internal storage on the Series S will fill up a lot quicker - especially if you're an Xbox Game Pass Ultimate member and regularly dip into that ever-growing library of games. A few Eurogamer writers have gathered some of the best Xbox Game Pass games to play this year if you need some inspiration.
Of course, you can plump for a cheaper external hard drive or SSD instead, but that will only enable you to store current-gen games or run Xbox backwards-compatible titles. In order to play native Series X or S games, they need to be on the internal storage or this expansion card so they can take advantage of the faster load times and other features such as Quick Resume.
Given it's been designed specifically for Microsoft's pair of new consoles in partnership with Seagate it's unlikely that we'll see any alternatives. There may be smaller and larger capacity expansion cards to come in the future, but this is the only option right now for extra storage. If you've had an eye on it, here's your chance to grab the best deal so far!
Any other significant discounts on this - as well as Game Pass Ultimate, accessories and other hardware - can be found in our look at all the best Xbox deals. Yesterday's small reduction on the Xbox Wireless Headset is still available, too, by the way.
We're also sharing offers across gaming, tech and everything else at Jelly Deals and on Twitter!