Xbox Series X/S 1TB expandable storage costs $220
UPDATE: And £220.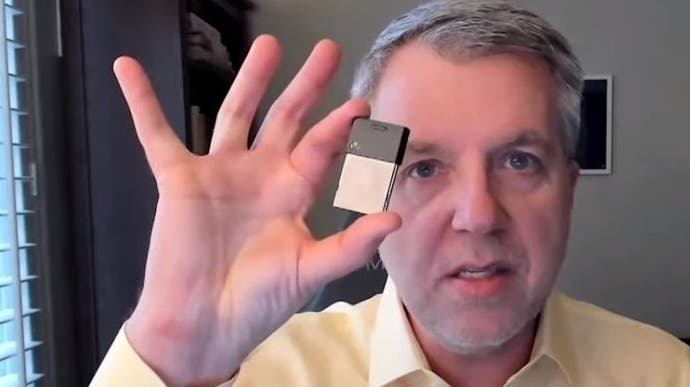 UPDATE 4pm UK: Microsoft has now confirmed UK pricing for its official Series X/S 1TB expandable storage - and it's £220. Pre-orders are now live via the Microsoft Store.
The company has also posted a Q&A blog on the external storage option, which goes through much of what we already reported below.
A couple of interesting points jumped out. I've seen criticism of the SSD's cost - and suggestion it undermines the low price point of Xbox Series S which only has a 512GB SSD.
So, why does the 1TB Storage Expansion Card cost £220/$220? Here's a response from Microsoft's Jason Ronald:
"The Xbox Velocity Architecture is a key innovation of our next generation consoles, delivering unprecedented speed and performance enabling transformative gaming experiences never before possible on console. This level of consistent, sustained performance requires advanced components which comes at a higher cost than traditional hard drives or SSDs often found in PCs. By partnering with an industry leader in Seagate, we worked together to deliver an expandable storage solution which delivers identical performance at the lowest cost possible and available this holiday."
That last point about it being a price for this holiday is an interesting one - as the cost of SSDs is coming down over time. Do you need a 1TB expansion at launch? Maybe. But maybe there will be better value (and even higher capacity) SSDs by the time you do.
And what about for the Xbox Series S, then? Microsoft's answer below suggests that while you may fill a 512GB SSD faster than a 1TB one, Xbox Series S game sizes will be smaller.
"A significant portion of the overall size of a game is comprised of texture data," Ronald continues. "As Xbox Series S was designed with a performance target of 1440p at 60 FPS with support for up to 120 FPS, many games will not require their highest level of 4K textures resulting in smaller game sizes overall, often up to 30 per cent smaller on average."
---
ORIGINAL STORY 11am UK: Microsoft is the first to name its next-gen console storage pricing, and it doesn't come cheap.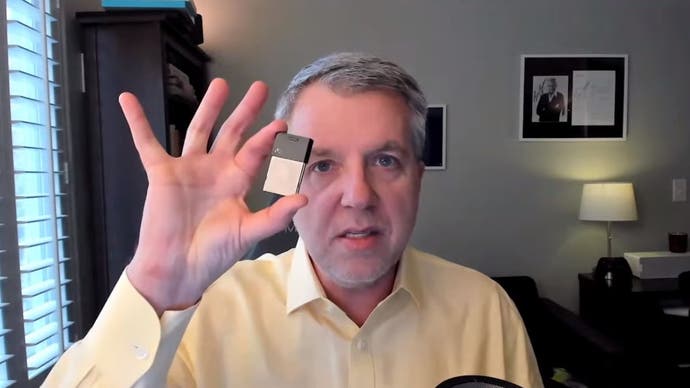 Xbox Series X/S's 1TB expandable storage card costs $220 (that's about £170), as listed by US retailer BestBuy.
As a reminder, Xbox Series X has a built-in 1TB of SSD storage. Xbox Series S has 512GB of built-in SSD storage. Microsoft is yet to say how much of that built-in storage will actually be free to use.
Xbox Series S/X games need to be run from an SSD - either the console's internal drive or an expandable storage card - to take advantage of their faster loading capabilities. You can, however, shift them onto a USB hard drive when you don't need to play them.
And you can still play Xbox One, Xbox 360 and original Xbox games via a USB hard drive, though moving them onto SSD will boost their loading times.
Watch Rich Leadbetter plugging an expandable SSD card into his Xbox Series X below:
For balance, it's worth remembering PlayStation 5 will upgrade its own 825GB internal SSD storage in the same way. Sony is yet to announce details of its own official option, and has said it will support SSD drives made by other manufacturers.