Xbox One S 2TB launch date 2nd August
"The first and only console" to support 4K with HDR.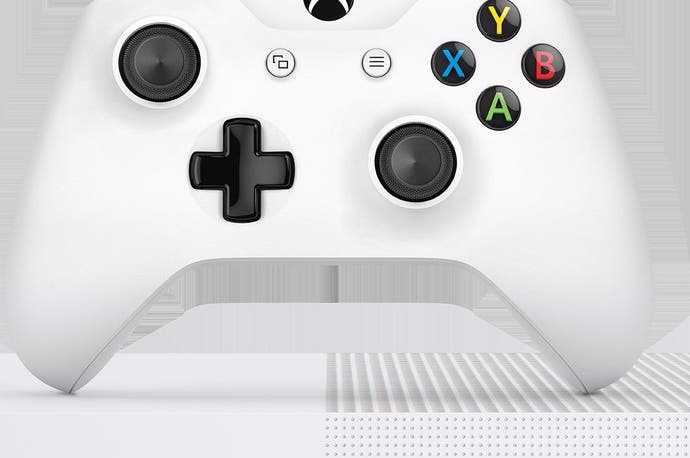 Microsoft will launch the Xbox One S on 2nd August, priced £350.
Initially, the 40 per cent more compact console will only be available in its 2TB size, although 1TB and 500GB models will follow at an as-yet unknown future date.
1TB and 500GB hard drive models will cost £300 and £250, respectively.
The UK, Australia, Austria, Belgium, Canada, Czech Republic, Denmark, Finland, France, Germany, Greece, Hungary, Ireland, Italy, Netherlands, New Zealand, Norway, Poland, Portugal, Slovakia, Spain, Sweden, Switzerland, Turkey and United States will all get the console then.
Microsoft will also launch its updated Xbox One controller on the same date (one is included with the console) which comes with a textured grip and Bluetooth support.
In a press release issued this afternoon, Microsoft trumpeted the Xbox One S as "the first and only console that allows you to watch Blu-ray movies and stream video in stunning 4K Ultra HD with High Dynamic Range (HDR)".
Which is likely true for a few more months, until Sony joins in and releases the PS4K.
"With HDR support for video and gaming, Xbox One games like Gears of War 4, Forza Horizon 3, and Scalebound will look even better thanks to a higher contrast ratio between lights and darks, bringing out the true visual depth of your favorite games."
2nd August is also the launch date of the upcoming Windows Anniversary Update for all Xbox One consoles, which will bring in background music streaming and support for Universal Windows Apps.
For more, here's everything we know about the Xbox One S, including its specs and size comparisons.