Xbox One S: specs, price, 500GB release date and everything we know about the slim console
Updated with findings from our review unit.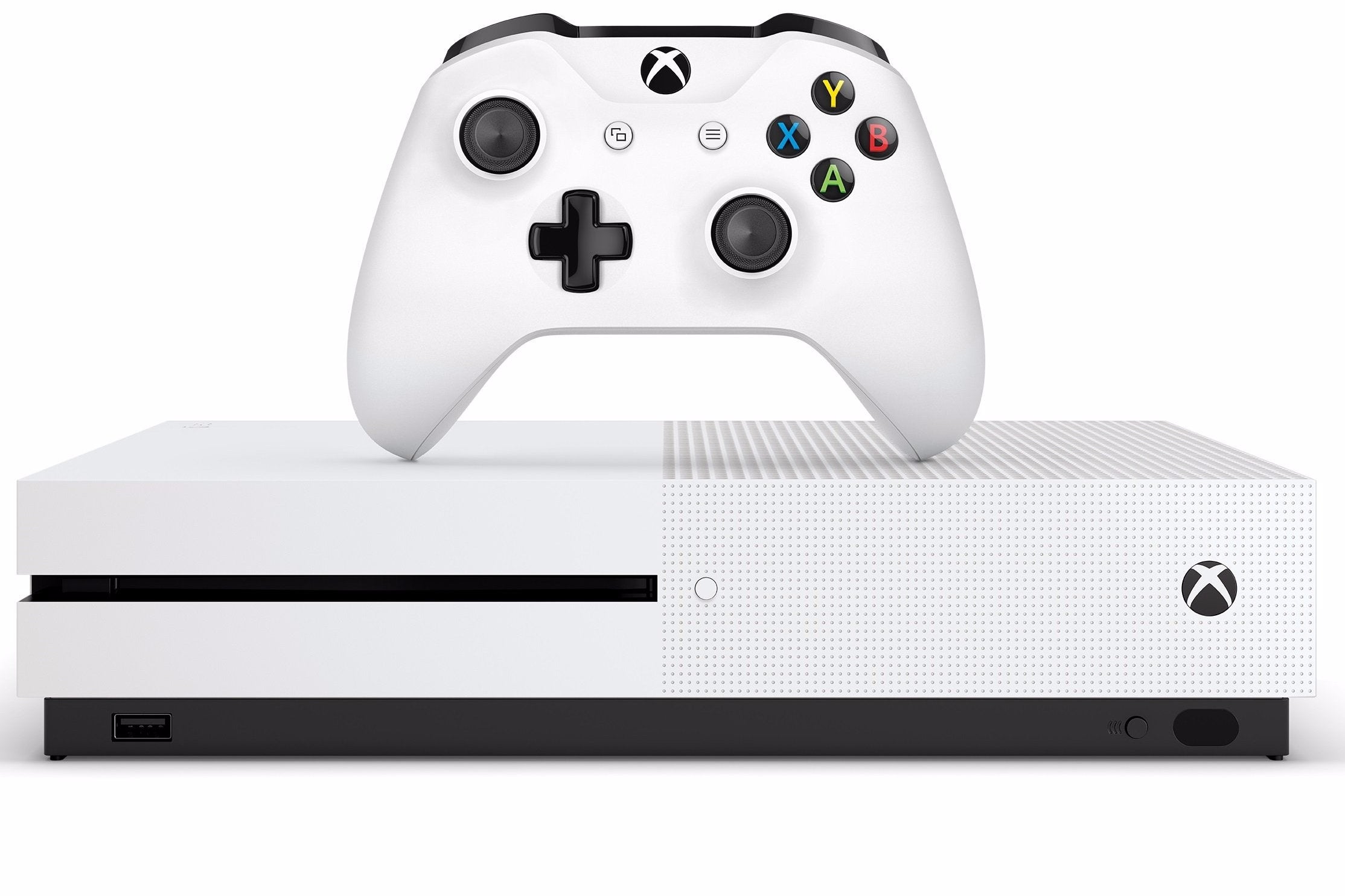 The Xbox One S - the slimline hardware refresh that's billed as the most compact Xbox ever made - is available now with a 2TB hard drive ahead of 1GB and 500GB versions available soon.
It's 40% smaller than current Xbox One hardware, supports 4K output, HDR visuals, and various other small but important tweaks over the model that debuted in late 2013, including an unadvertised performance boost to some games. Here's everything you need to know about Microsoft's new console.
Xbox One S specs vs Xbox One - how does it compare to the launch system?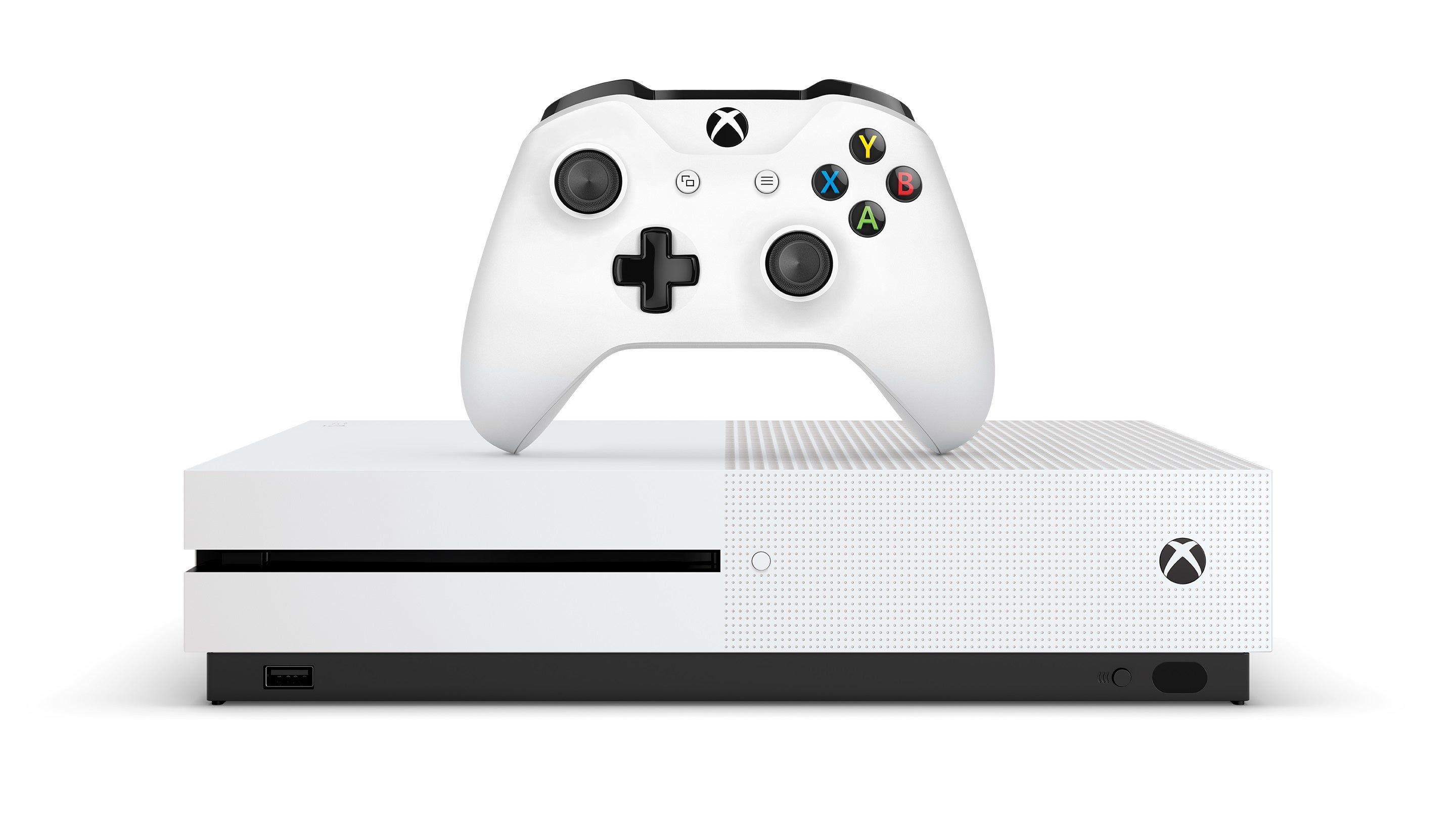 Our Xbox One S review and tech interview with Microsoft's Albert Penello by Digital Foundry goes into the new system in extensive detail, but at a glance, the redesign changes the hardware in a number of ways:
What's new in the Xbox One S:
40% smaller form factor with a new "robot white" colour scheme
HDR visuals for supported games and video, 4K video support for Blu-rays, apps and movies, and 4K upscaling for games
GPU performance boost up to 9 frames-per-second on some games
A New Xbox Wireless Controller with a revamped design and Bluetooth connection
The console can now be stood upright with an optional vertical stand
The 'On' button at the front of the console is physical, instead of being touch sensitive
The device pairing button and one of the three USB ports are now located to the front of the device
Offers up to 2TB storage, depending on the SKU (1GB and 500GB models also available)
An IR Blaster on the front of the device, similar to the Kinect's IR Blaster, allowing you to turn on other devices like your TV and set top boxes without traditional remotes
What the standard Xbox One offers that the Xbox One S does not:
The Kinect port is no longer available in the Xbox One S, but compatibility is still available through an external adapter for existing users
The external power brick, which is now housed inside the console
What is the same between Xbox One S and Xbox One:
All existing Xbox One games, apps, and supported backwards compatible Xbox 360 games are playable on Xbox One
All existing peripherals - including Kinect, though not out of the box - are supported on Xbox One S
The HMDI In port - which allows you to connect set-top boxes into your Xbox One - remains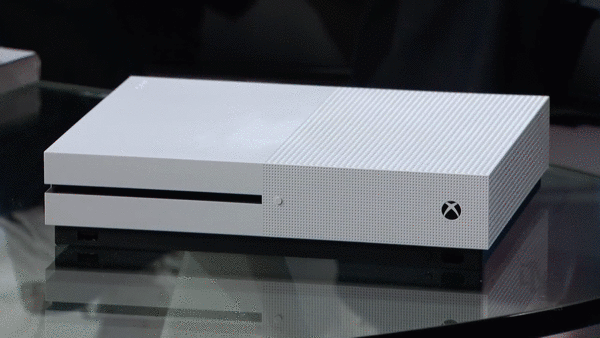 In terms of hardware specs, the additional processing power not only allows for 4K video output and HDR gaming support, but it also gives some Xbox One S games performance boost, despite what Xbox boss Phil Spencer said at E3:
"I don't want anybody to think [Xbox One S offers] a performance boost for Xbox One games. That's why we said HDR on-screen, and that's what we want to be explicit about. Outside of that, you should expect your Xbox One games to run exactly the same."
Of course, the difference is slight - with up to 9 frames-per-second difference on certain games - so Microsoft is wise not to advertise it as a core feature, and certainly isn't anything close to what we can expect from the distinct 'Pro' mode that will be offered for PS4 games with the upcoming mid-generation upgrade.
What is HDR gaming and what Xbox One S games will support it?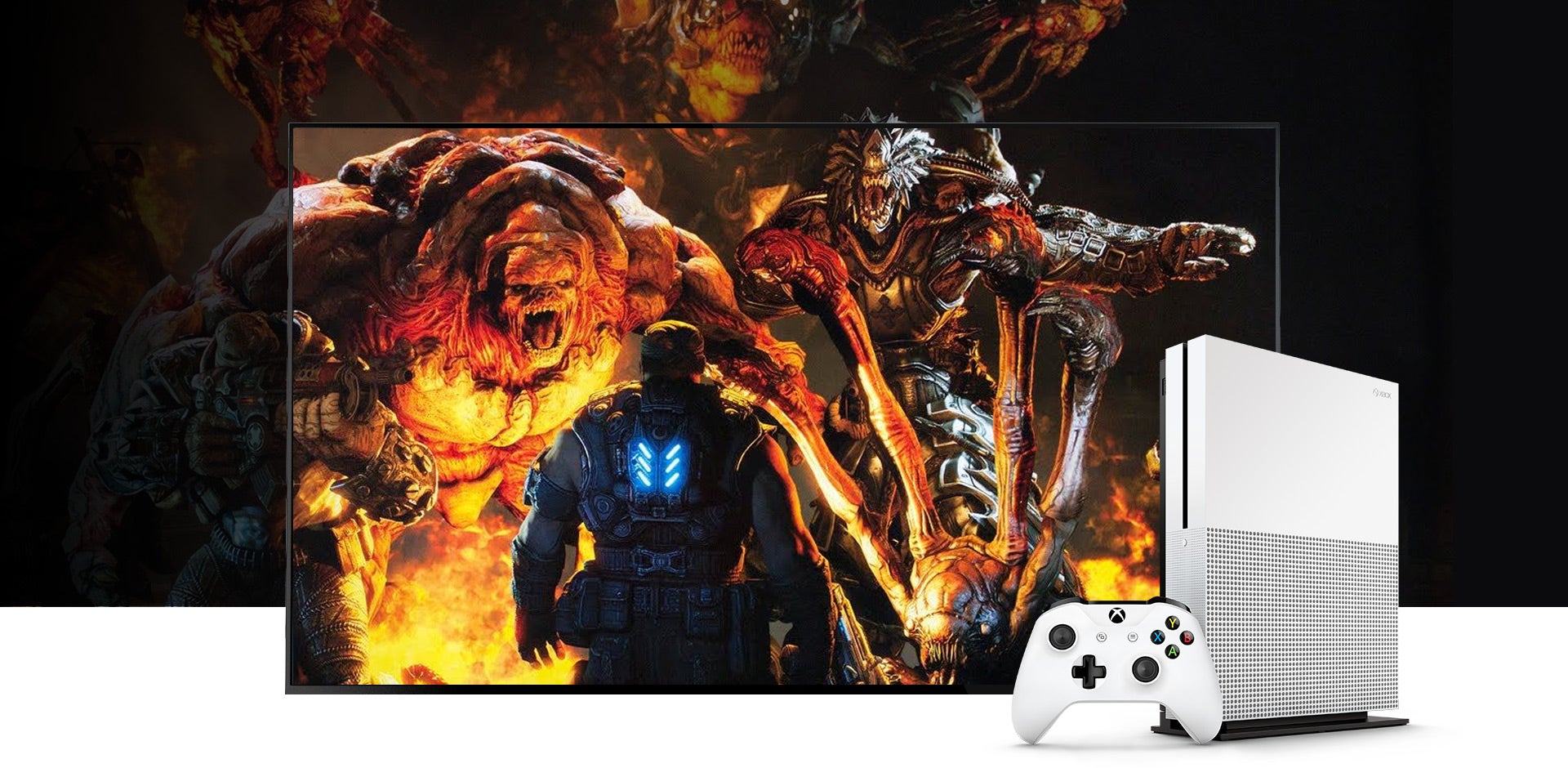 Televisions with HDR - or High Dynamic Range - allows visuals to display a richer array of colours across the entire spectrum, including stronger blacks and whites, that are touted to be much closer to real-life colours than non-HDR content.
It's important to note that not only will you need a TV that supports it, but HDR is something that has to be mastered at the source - so not everything you play on an Xbox One S will support HDR visuals.
Supported HDR games on Xbox One S include:
Elsewhere, HDR will also be supported with 4K video, but again, only content that have been mastered to do so; the main source of HDR right now is on UHD Blu-ray, but the likes of Netflix and Amazon Instant Video are getting in on the act too.
So for games that support it, how much better would they look? Digital Foundry has had a theoretical look on what HDR means for games and movies based on the information available and the possibilities are promising, providing a "tangible boost in graphical quality in areas where pixel counts are less important", even if the final image isn't native 4K and is being upscaled to a full 4K resolution.
If you're interested in investing in a 4K TV for Xbox One S and beyond, here is a list of some of the best 4KTV screens for HDR gaming.
Xbox One S is also a UHD 4K Blu-ray player, and supports 4K streaming video
While Xbox One S won't support native 4K gaming - it will upscale existing HD games to the higher resolution - there is wide-ranging 4K video support, from Ultra HD Blu-ray discs to 4K streaming through apps like Netflix and Amazon Instant Video. With 4K Ultra HD Blu-ray players only just entering the market, the Xbox One S stands as an affordable way of getting one underneath your television.
If you want to read more on how well Xbox One S outputs 4K content - Digital Foundry calls upscaling "competent but could be better" - then read our Xbox One S review.
The new Xbox One S wireless controller is more PC friendly
The console also arrives with a revamped, streamlined controller - the third for the Xbox One to date, if you include last year's improved bumpers and headphone jack revision - with some tangible upgrades.
The most noticeable is a textured grip on the underside of the controller, while new thumbsticks are said to be harder wearing to last over the life over the console's lifespan. The range is almost twice as much as previously, too.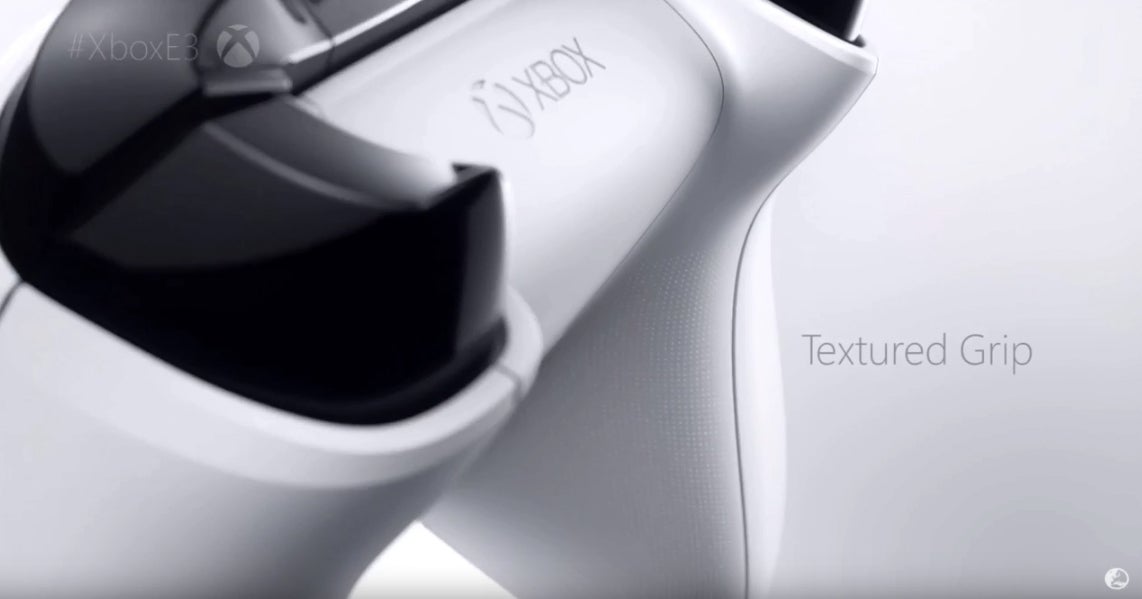 Most interestingly, as well as the Xbox One's proprietary wireless connection to Xbox One, it can also connect via Bluetooth to PC, going hand-in-hand with Microsoft's push for gaming on Windows 10, and the ability to continue playing select games like Gears of War 4 from one system to the next with its new cross-buy, cross-play initiative.
Not only does Xbox One S come with this new controller as standard, but it's also available for purchase for £50 / $59.99 for existing Xbox One owners.
How to use Kinect with the Xbox One S using a free adapter
Xbox One S drops the Kinect port as part of the Slim redesign, but still supports it with the Xbox Kinect Adapter, a USB peripheral that is free to existing Xbox One users.
To receive one, you need to supply Microsoft the serial numbers of all three devices - your original Xbox One console, the Kinect, and your new Xbox One S - through the Xbox support website.
Xbox One S vs Project Scorpio - how will the two systems compare?
Despite the addition of 4K output and HDR support, the Xbox One S offers no significant power increase compared to the existing Xbox One, so consider it more along the lines of a traditional slim redesign we've seen on previous consoles than proper mid-generation upgrades Xbox Project Scorpio and PlayStation 4 Pro.
Xbox One S games and peripherals will all be forward compatible however - there won't be any Project Scorpio exclusives - so all hardware and software you buy will be playable on the new hardware come release in late 2016.
How does the Xbox One S compare to PS4 Pro?
Whereas the Xbox One S is essentially a slimline version of the existing Xbox One, the PS4 Pro is a mid-generational upgrade over the existing PS4, with notable graphical and performance upgrades. (You can read everything we know about PS4 Pro in our dedicated guide.)
That said, the Xbox One S offers HDR support as well as a UMD Blu-ray drive, features that aren't yet confirmed for the PS4K.
Xbox One S release date, price of 500GB, 1GB, 2GB editions and UK pre-orders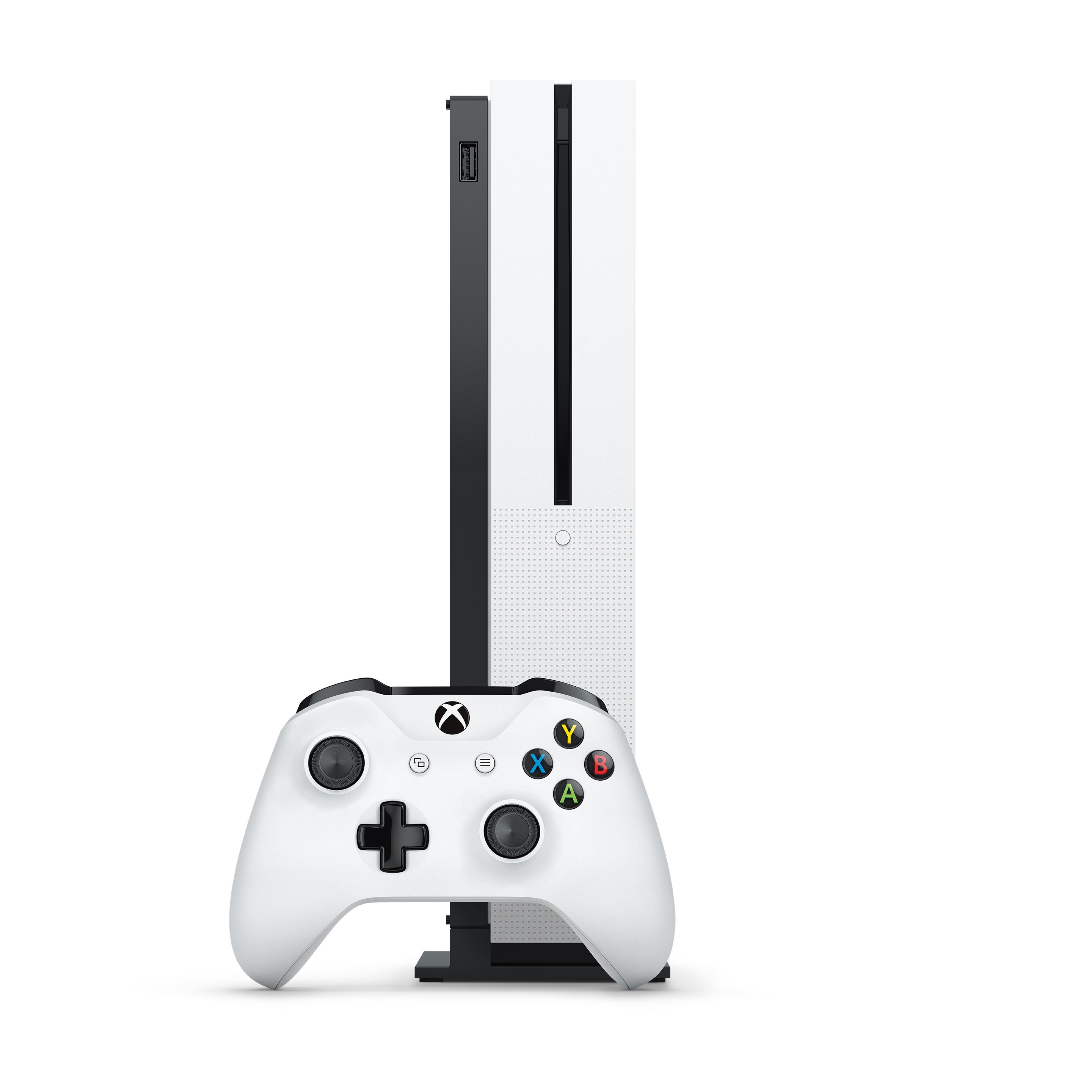 The Xbox One S is available in three models, releasing in waves starting August 2:
2TB Launch Edition (includes Xbox One S Vertical Stand) for £349 / €399 / $399, releasing August 2
1TB edition for £299 / €349 / $349 (Xbox One S vertical stand sold separately for $20), bundled with Madden NFL 17 (North America only) or Halo 5 and Halo: The Master Chief Collection, releasing August 23
500GB edition for £249 / €299 / $299 (Xbox One S vertical stand sold separately for $20), bundled with Halo 5 and Halo: The Master Chief Collection, releasing August 23
In the UK, the console is currently available from GAME and Amazon. You can also get it from Amazon in the US.
If you're after an Xbox One - regardless of whether it's an S or not - you can always pick up a cheaper original Xbox One instead, which got a post-E3 discount to between £209 and £249.