Xbox Series online status - How to Appear Offline, Online or set to Do Not Disturb explained
How to be connected to Xbox Live but not show up on your friends lists.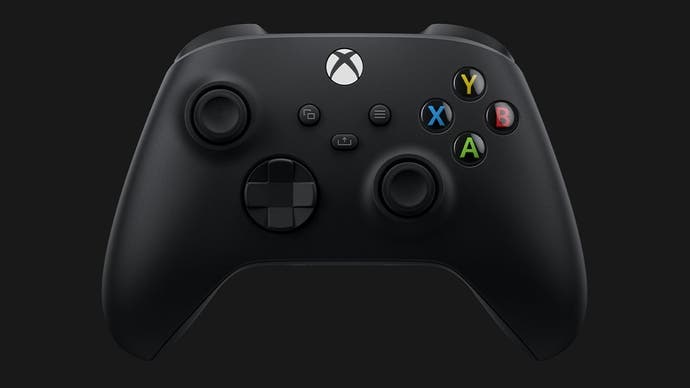 There are times where you might want to appear offline on Xbox Series X / S or Xbox One.
Perhaps you want to play a game in peace without being hassled by party invites - or perhaps you want to hide that you're booting up Skyrim again when you've told your friends you promised to play their recommendations.
Whatever the reason, though yanking the ethernet cable from the back of the console or turning off your wifi in the console settings are probably the most fool proof way to hide your online status, you might want to still be connected to the internet and hide your online status all the same.
This page explains how to appear offline on Xbox Series X / S (and Xbox One, if you have the latest dashboard update) as well as on the Xbox mobile app.
On this page:
If you're looking for more Xbox help, we have pages on Xbox Capture, adding and removing Xbox accounts and how to connect an Xbox controller.
How to appear offline on Xbox Series X / S and Xbox One
To go offline, press the Guide button (the glowing Xbox logo) on your controller. This will overlay a menu on the left side of the screen.
Now go all the way to the right, to Profile and System.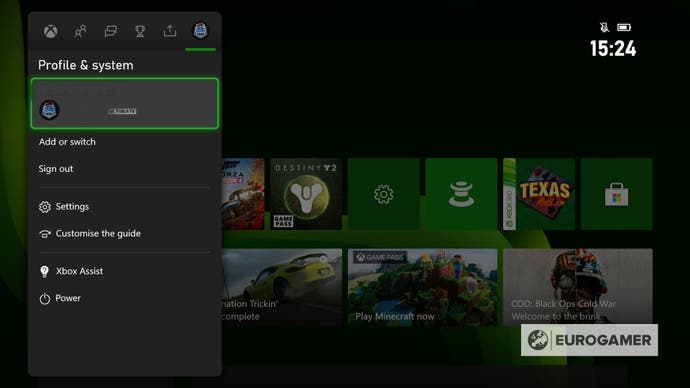 Highlight the top-most option of the list, which will feature your username, and select it.
Now go down to the bottom option, and press the A button. This allows you to change your online status to one of three things - Appear Online, Appear Offline, or Do Not Disturb.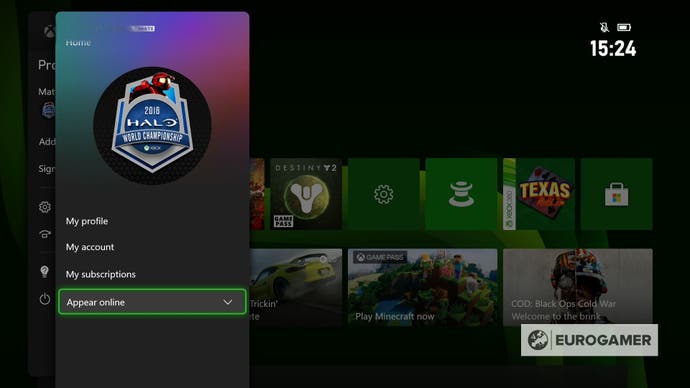 Do Not Disturb is particularly useful if you want to appear online, but not want to be hassled by notifications, messages or invites. Perfect for when you need to concentrate on a particularly difficult section of a game, watching a movie, or still want to show up on friends lists without committing to playing with anyone.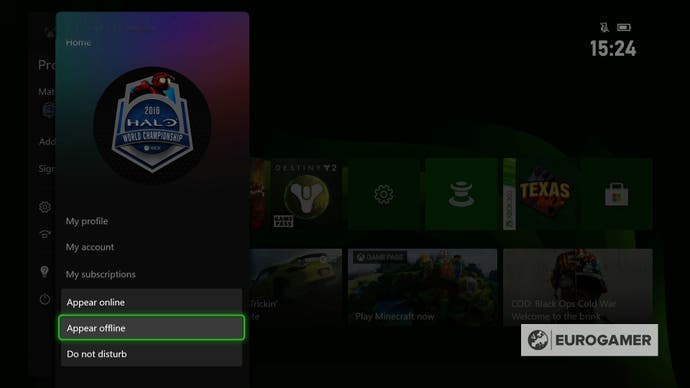 How to appear offline on the Xbox mobile app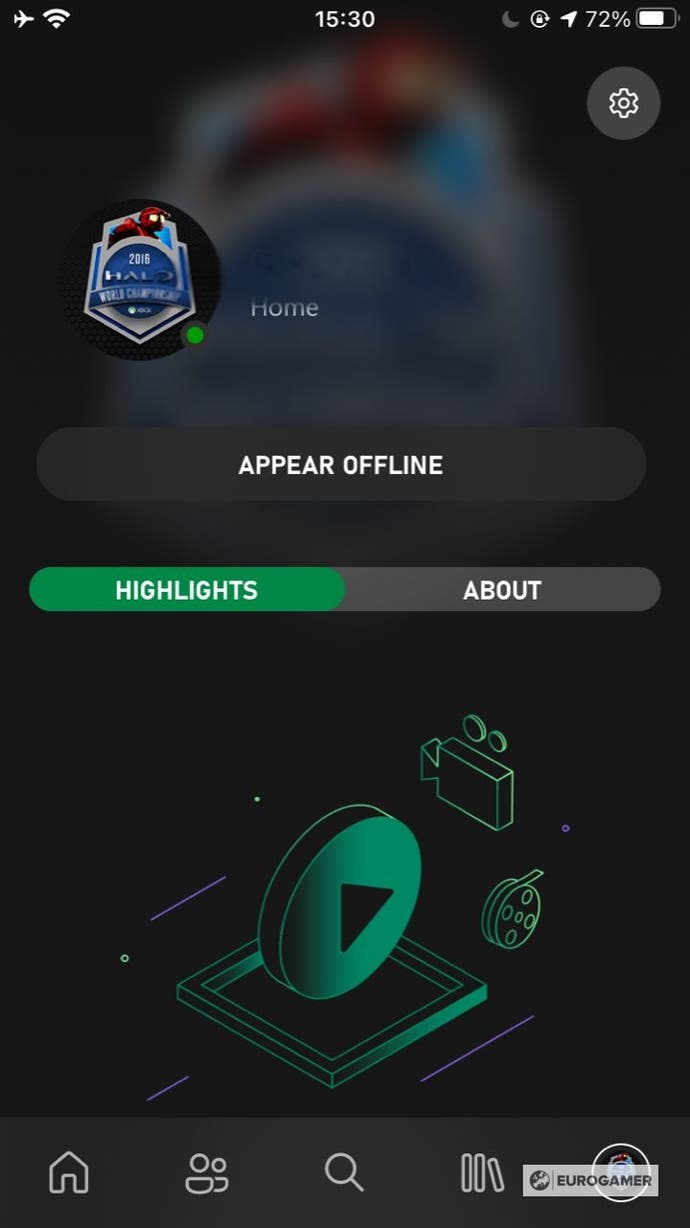 You can also appear offline by using the Xbox mobile app - which, as with most things on a phone, is quicker than easier than navigating menus with a controller.
To go offline or online on the Xbox mobile app, tap the right-most icon in the bottom navigation bar, to come to your profile screen.
Now tap the button that says 'Appear Offline' or 'Appear Online'.
Unlike on the console itself, there is no drop down menu - so one tap is all you need to toggle between the two.
Note there is no Do Not Disturb option to choose from the app - that has to be done from the console itself.
Note, like the Xbox console interface, it's possible the layout will change over time after the publication of this article.
If the option isn't where mentioned above, check for wherever the profile is on the app, and the Appear Offline or Appear Online options should be visible.