Xbox Series accounts - How to add new accounts, guests and remove accounts from the system
How to add new Gamertags or guests to your system.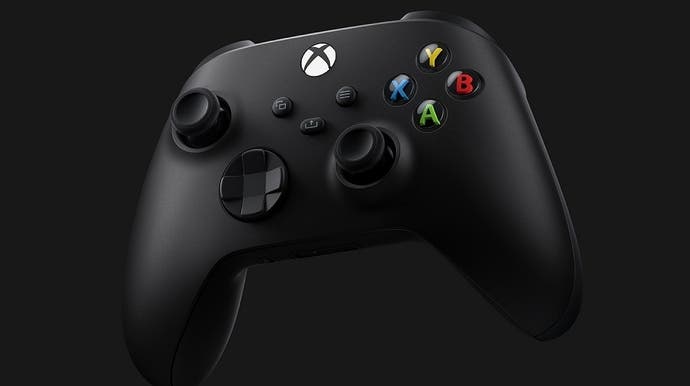 When you first set up your Xbox Series X or S, you'll need to log into a Microsoft account, giving you access to any games and subscriptions from previous consoles or other devices.
It is possible to add other accounts to the system to also log into - whether they're from family members who might want to use the console or friends coming over to play co-op, and want to continue their own progress and collect Achievements.
This page explains how to add and remove users on Xbox Series X or S (and Xbox One, if you are on the latest system update) - whether that's setting them up with a new Gamertag, logging into an existing one, or adding a guest.
On this page:
If you're looking for more Xbox help, we have pages on Xbox Capture, how to appear offline on Xbox Series and how to connect an Xbox controller.
How to add accounts on Xbox Series X / S and Xbox One, from existing Gamertags to guest accounts
When you initially set up your Xbox console, you need to sign into a Microsoft account. This will act as the primary user for the console, and if that is the only account you need, then you're all set.
Of course, you might want to add additional accounts which belong to others, which is useful if they have games of their own they wish to bring forward to the console, or simply want to continue their progress on the console, earn Achievements and so on.
To add users, press the Guide button (the glowing Xbox logo) on your controller. This will overlay a menu on the left side of the screen.
Now go all the way to the right, to Profile and System.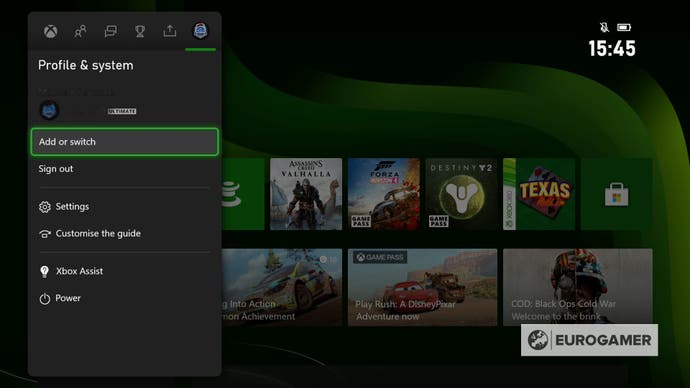 Now select the Add or Switch option. This gives you a list of the currently available accounts on the system. If you have added users previously, this is where they appear.
Otherwise, you have two options at the bottom - Add guest, and Add new.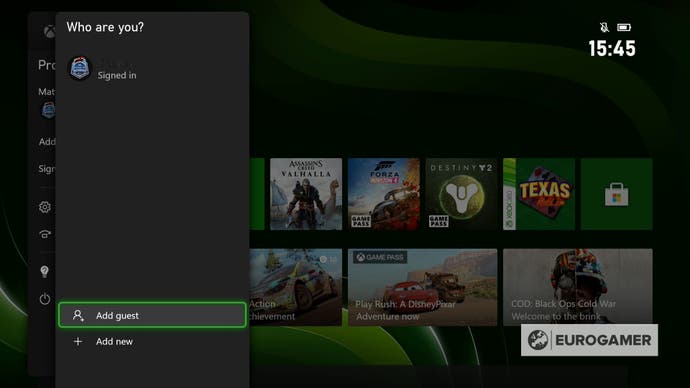 Add guest adds a temporary account for the current play session, and is useful if you have a friend round who just wants to join you for, say, local co-op and aren't fussed about saving progress or Achievements. This will instantly create a guest account with a name the same as the currently signed in Gamertag and a number.
Meanwhile, Add New will allow you to log into an additional Microsoft account, pulling all their Xbox details.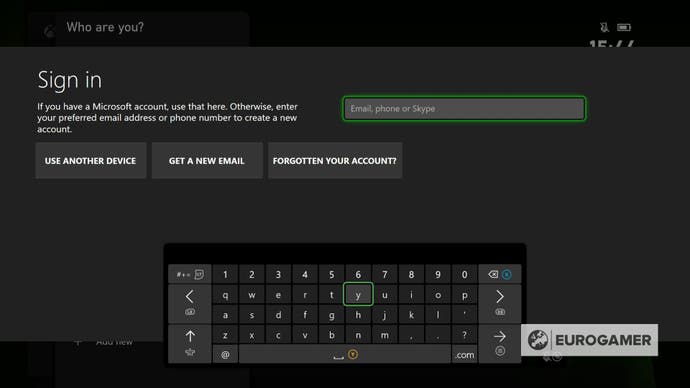 This has the same level of security as logging into any other device - so if it requires second factor authentication to log in, be sure to have that at hand.
Upon logging in, you're also allowed to set the level of access available to that account on this console, such as requiring a password every time someone attempts to use it. This is useful if you want the account accessible on this console for a later date, but don't want anyone using it by accident and playing your save games.
How to remove users from Xbox Series X / S and Xbox One
First, you need to open the Settings app. Chances are this is one of your most recent apps, meaning it'll be already on the home screen, but if not, you can find it by:
Pressing the Guide button on the controller, selecting the last option on the right, and finding Settings in the middle
From console's main dashboard, pressing Y to Search, then typing in Settings
Selecting 'My Games and Apps' (which is always on the main dashboard), then Apps on the left, then select Settings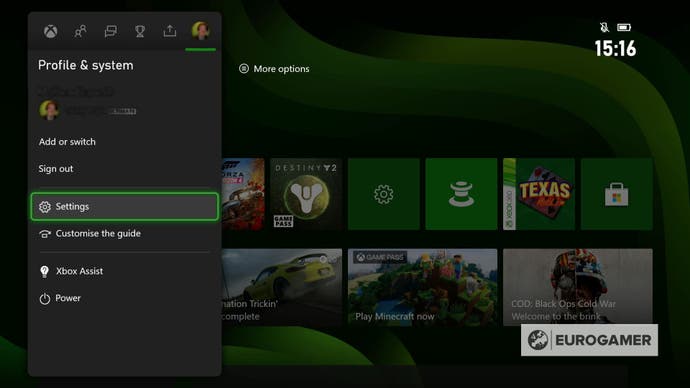 Once you have opened Settings, from the menu options on the left, go to Account, then Remove accounts on the bottom right.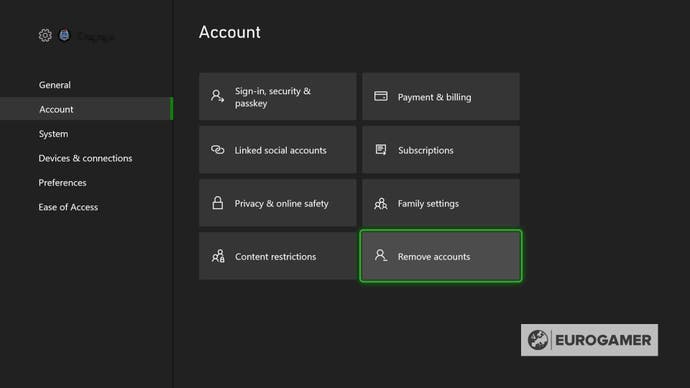 This will then bring up a list of all the accounts on the system, from Gamertags to guest accounts. Select the one you want, then remove.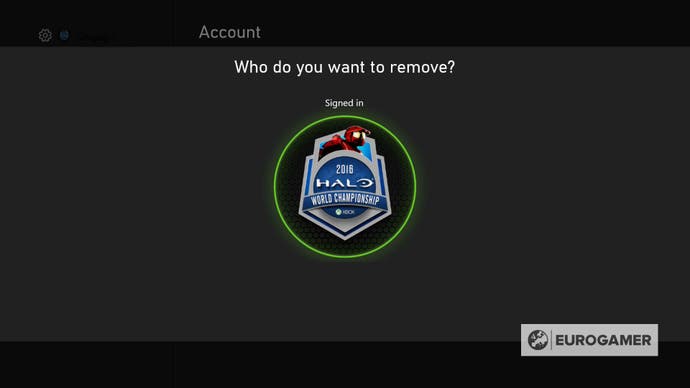 Remember, you can always keep a Gamertag on another console and have it password protected, ensuring no one can access it but saves you going through the steps outlined earlier on the page.