Xbox Series controller syncing - How to connect a controller to Xbox consoles, PC or mobile devices
How to connect an Xbox One or Xbox Series controller to various devices.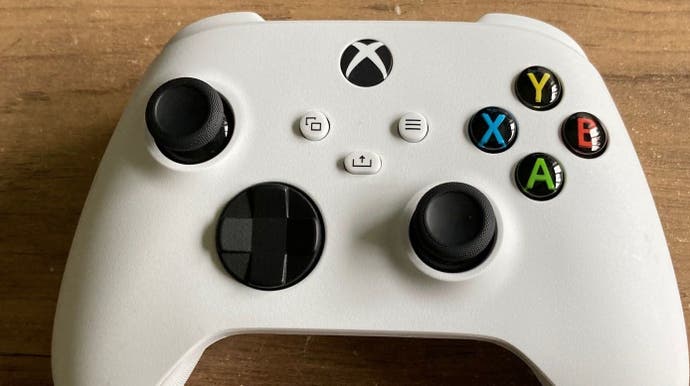 Connecting a controller to your new Xbox Series X or S is surprisingly, not one of the first things you do, thanks to the console allowing you to set up the console entirely through the Xbox app.
Though the controller should then sync up the console out of the box whenever you are ready, there's a chance it might not.
Learning how to connect a controller to Xbox Series also useful for when you buy additional controllers, have another player bringing their controller round, decide to use your Xbox One controllers on the new console, and so on.
As well as Xbox console connectivity, this page also explains how to connect an Xbox controller to PC and mobiles using Bluetooth, as well as some general troubleshooting tips.
On this page:
If you're looking for more Xbox help, we have pages on Xbox Capture, adding and removing Xbox accounts and how to appear offline on Xbox.
How to connect an Xbox controller to an Xbox Series X / S or Xbox One
When you first set up your Xbox Series X or S, you can do so entirely through the mobile app - which is recommended to make logging into your account and confirming other details much quicker and easier.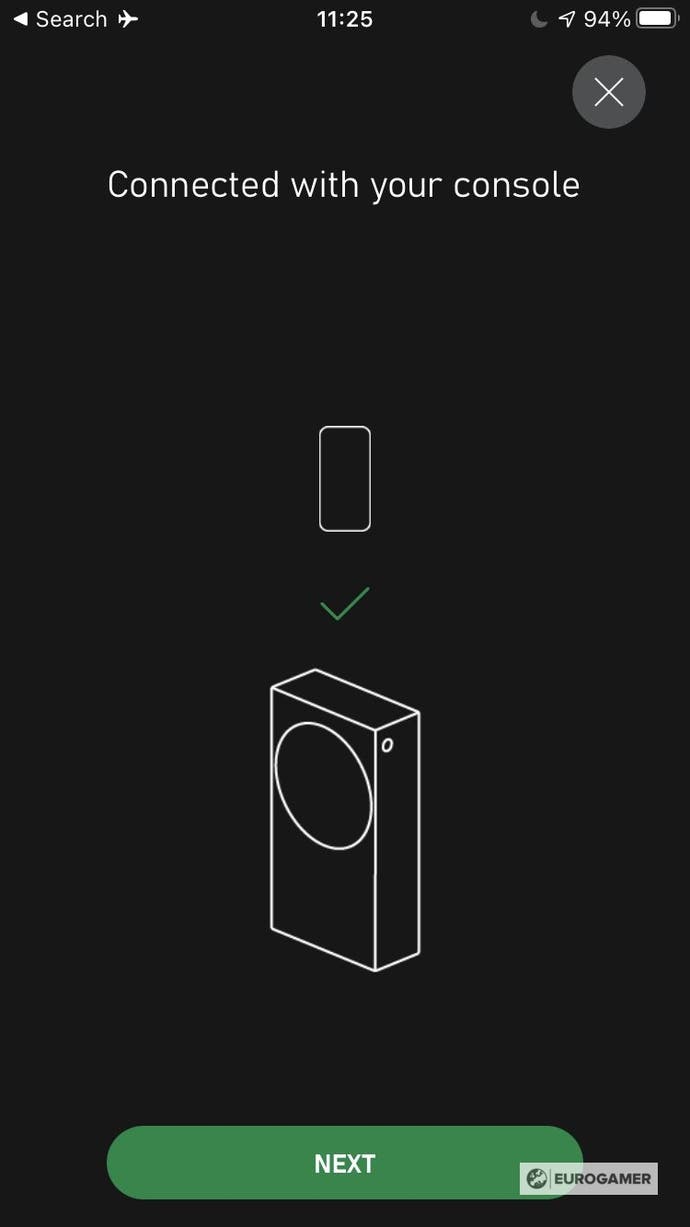 The controller which comes with the console should just then connect - but if not, or if you want to connect a different Xbox controller, then you can do so with the sync button.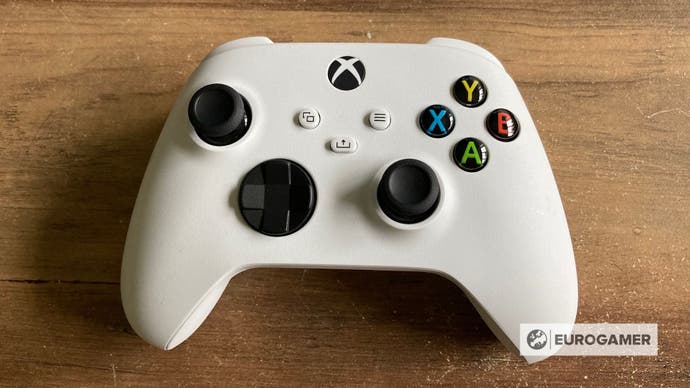 You can collect an Xbox controller either wirelessly, first make sure the console is switched on.
Next, press the Sync button on both the controller (it's on the 'top', next to the USB port) and the console itself (on the front) until both begin to blink - this might take 2-3 seconds.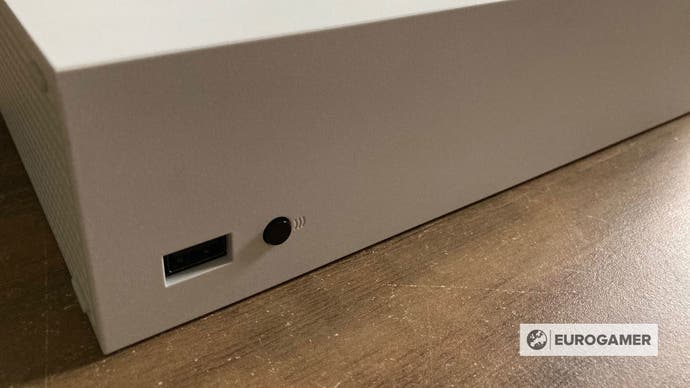 Pressing the sync button will see the glowing Xbox logo on both devices blink, indicating it is searching for the other. If you do them both around the same time, within a few seconds they should find one another, and sync.
If for whatever reason the above wireless method isn't working, you can also connect a controller to the console using a cable. This is also useful if the controller is out of battery, or you wish to preserve battery life.
Finally - remember that all Xbox One and Xbox Series controllers can connect to both console generations. So if you want to buy an Xbox Series controller to make use of the dedicated share button on an original Xbox One, then go ahead.
How to connect an Xbox controller to a PC or mobile device using Bluetooth
Certain generations of Xbox One controller have Bluetooth support, allowing it to connect to PC or mobile device as well as an Xbox One or Xbox Series controller.
You can tell at a glance by the look of the controller; if the plastic around the Guide button is set within the face of the controller, it does not. If it is, then it does. Here's an image from the official support website showing the difference: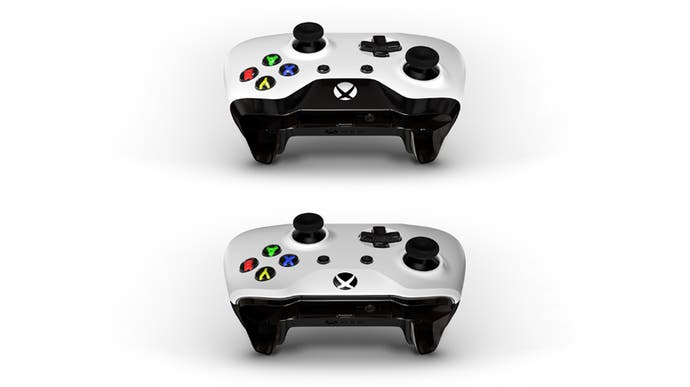 The first generation Elite controllers also do not have Bluetooth. If your controller does not fall into the above example, then you should be good to go.
From there, it's similar to how you would sync it to an Xbox device, thanks to the dedicated Sync button on the controller, which is located at the 'top' of the device, between the triggers, and next to the USB port.
Press and hold the button until the glowing Xbox guide button starts to blink, indicating it is syncing.
Now on your device, go to your Bluetooth settings, and search for add for a new device. This varies according to the platform - for example on iOS, it can be easier to turn Bluetooth off then on to 'force' it to look for new devices, while on Windows, there is a dedicated 'Add a device' helper.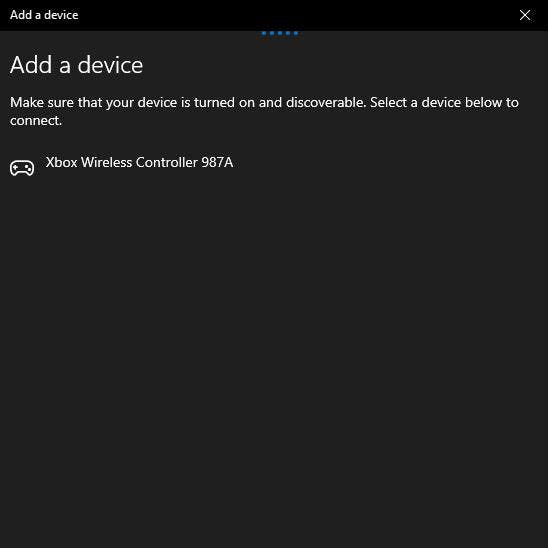 The Xbox controller should be then listed according to the device in question. Select it, and it should connect, as indicated by a solid glow on the Xbox controller.
Troubleshooting tips if your Xbox controller isn't connecting
Though the sync button attempts to make things as easy as possible, it might not work every time. If so, run through the following troubleshooting tips:
If you are connecting a controller wirelessly, and the Xbox button doesn't blink when pressed, make sure you hold it down for a few more seconds - it won't sync straight away.
It sounds obvious, but make sure it has enough battery life remaining. Also, make sure the batteries are properly connected; it's surprisingly easy to get the polarity of the respective batteries the wrong way round, so it's worth double checking.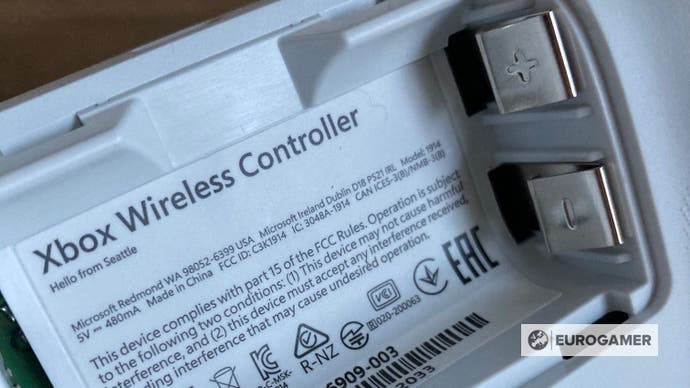 If you have waited too long to connect the controller after pressing the sync button, it will stop syncing, so double check it is still flashing as you are trying to connect when trying again.
For PC and mobile devices, remember some Xbox controllers will not have Bluetooth support, and require a dedicated official dongle. Also, though the Xbox One and Xbox Series X / S are compatible with controllers from either generation, they are not compatible with the Xbox 360 controller.
If connecting with a cable, Xbox controllers have different connectors according to the generation - Xbox One's uses a USB Micro, while the Xbox Series X / S uses a USB-C connector - so make sure you have the correct one to hand.
If devices still aren't finding one another, make sure your devices are fully up to date and running the latest firmware. (For example, only recent iOS updates support Bluetooth controllers.)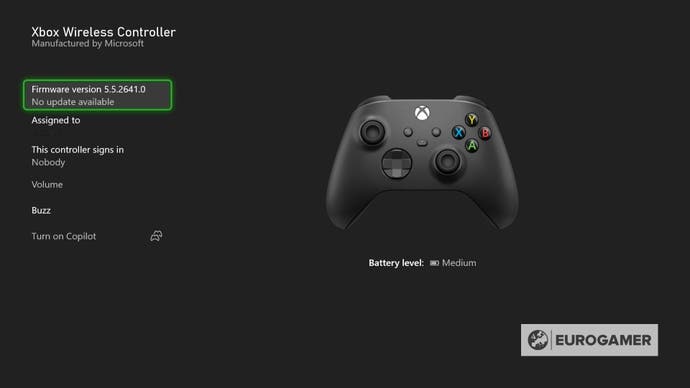 Microsoft also recommends connecting only one controller via Bluetooth, depending on the device, so if two controller do connect and there's some connectivity issues, then try limiting it to just the one. (And, if you are on an Xbox console - which definitely supports multiple controllers - try to make sure any cabinet doors or nearby wireless signals are turned off to prevent them from clashing).
How to change controller settings and update controller firmware on Xbox Series X / S
Once you have connected your controller to an Xbox Series or Xbox One, there's a few things you can do to customise the experience - from toggling rumble, updating firmware to setting your own control scheme.
You can change the controller settings in two areas, which both cater for slightly different things:
Going to Accessories (Go to settings, Devices and Connections, then Accessories, allowing you to update the firmware, assign it to a specific GamerTag, and activate rumble if you've lost it somewhere)
Going to Controller (Go to settings, Ease of Access, then Controller) to change button mapping, vibration settings, and copilot settings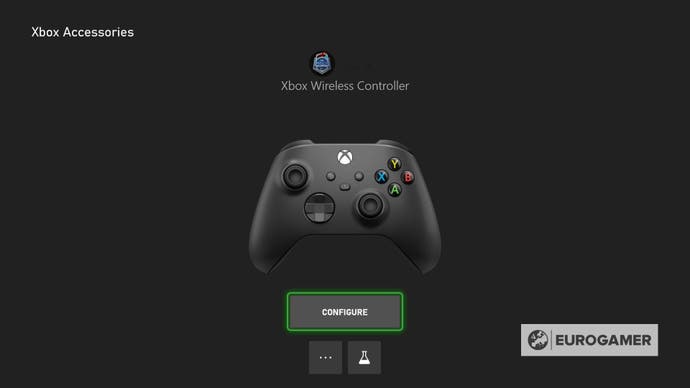 If you're looking for more Xbox help, we have pages on Xbox Capture, adding and removing Xbox accounts and how to appear offline on Xbox.