WWE 2K20 suffered an embarrassing Y2020K bug yesterday
Wrestled under control.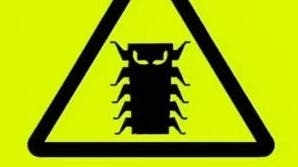 Lycra-clad glitchfest WWE 2K20 suffered a typically tough start to the new year yesterday morning when a freshly-discovered bug began crashing games as the clock struck midnight - 00:00, 1st January 2020.
Numerous players reported being kicked from various WWE 2K20 modes and unable to get back in as soon as the new year rolled around (thanks, Kotaku). Ironic, really, for a game with 2020 in its title.
Fans soon realised the problem was widespread - and that a rather hilarious temporary fix was possible by simply setting your console's internal clock back to 2019. Many compared the issue to the infamous Millennium bug, albeit 20 years late.
To be fair to 2K, the publisher issued a hotfix yesterday evening and reports suggest this has now helped clear up the issue:
This issue has been resolved. Please make sure to restart your #WWE2K20 game to automatically download the fix. If you continue experiencing issues, please open a support ticket here: https://t.co/E9ETwypbuw. Thank you again for your patience!

— 2K Support (@2KSupport) January 1, 2020
But it's yet another embarrassing cockup for the game, which has sparked ire from long-time wresting game fans ever since its launch back in October - when montages of its bizarre bugs and shocking glitches went viral.
2K quickly promised patches in response to clips, while PlayStation began to offer refunds for PS4 copies.
The game's first patch arrived a week later, and promised fixes for "Gameplay and Controls" plus "Graphics and Clipping", among many others.