Sony issues refunds to unhappy WWE 2K20 PlayStation 4 players
From rags to glitches.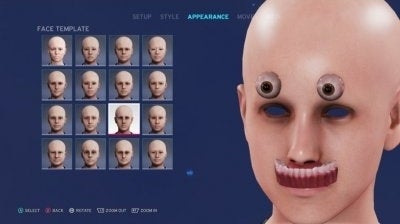 Sony is offering refunds to fans dissatisfied with 2K latest iteration of its highly successful wrestling franchise, WWE 2K20.
As Wes reported yesterday, the wrestling video game launched on 22nd October and has since gone viral on social media for its nightmarish - and hilarious - glitches. #FixWWE2K20 ended up trending on Twitter in the US and WWE 2K20's Steam page has been hit with hundreds of negative reviews, dropping the game's rating to "mostly negative", prompting 2K to finally respond to the backlash.
According to our friends at GamesIndustry.biz (via VGC), Sony is now issuing refunds for players that report missing items from the collector's edition, broken in-game features, and graphical bugs. But while some players have provided evidence of having received refunds, others have not been successful due to Sony's 14-day refund rule.
"We are listening closely to the feedback that's been shared regarding WWE 2K20 and are aware of the concerns some players are reporting," 2K said via a statement on Friday. "We're working hard to investigate these concerns and address them as necessary. We expect to have an initial patch ready in the next two weeks, with others to follow. Stay tuned WWEGames social media channels for more information."