World of Tanks Xbox 360 Edition artwork spotted
UPDATE: It's confirmed.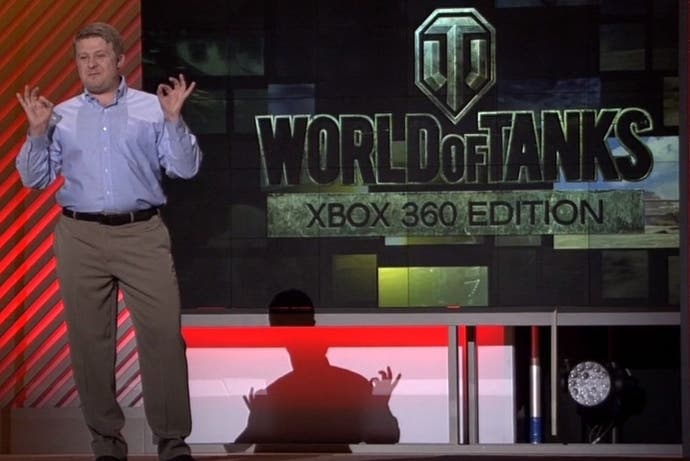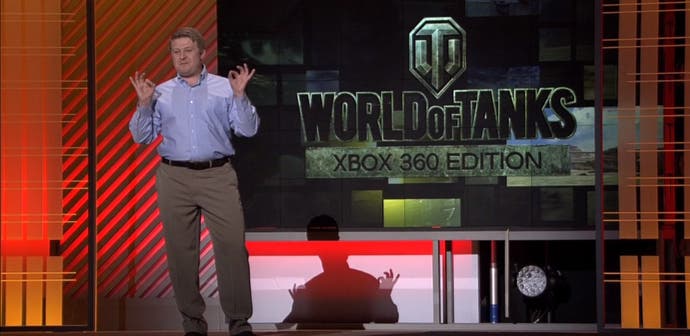 UPDATE: World of Tanks has been announced for Xbox 360 at Microsoft's E3 press conference.
You will be able to download the game for free this summer, only on Xbox 360 (besides PC).
ORIGINAL STORY: An Xbox 360 version of World of Tanks has been spotted via boxart spotted on Microsoft's servers.
Wargaming's free-to-play MMO has been available on PC for some time, but this is the first we've heard of a console version.
The packshot was dug up by Twitter user Lifelower less than an hour before Microsoft's E3 conference is due to start - we may hear more then.
Intriguingly, a console version of World of Tanks was part of list of Xbox leaks posted earlier today on NeoGAF by serial leaker CBOAT.
Other whispers included Mirror's Edge 2 (not a surprise) and a new Prince of Persia game.