World of Tanks gets its first ever single-player campaign next week
And it's pretty out there.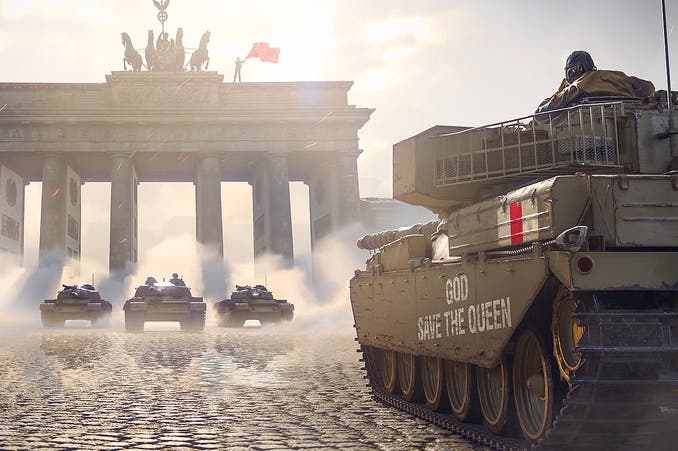 The console version of World of Tanks gets a single-player campaign mode on Tuesday, 22nd August, Wargaming has announced.
The predominantly competitive multiplayer game gets War Stories mode in a bid to add story driven, episodic gameplay.
The idea is you relive historical events, playing out alternative histories. There's even mention of fantasy campaigns.
The alternative histories include a tank assault on Britain during World War 2, a war between the Allies and Soviet forces in Germany after the blockage of Berlin is outlawed, and a war sparked by the Cuban Missile Crisis. The video below gives you an idea of the tone Wargaming is going for.
You can play War Stories single-player or in co-op. Wargaming will also add a new tank tutorial so new players can get into the game. This involves a three-part training mission that covers basic movement, scouting, sniping and an overview on tank armour and performance.
The developer plans to add new campaigns to War Stories throughout the year.