Wolfenstein 2's first big update opens the Vault
Mein Gott.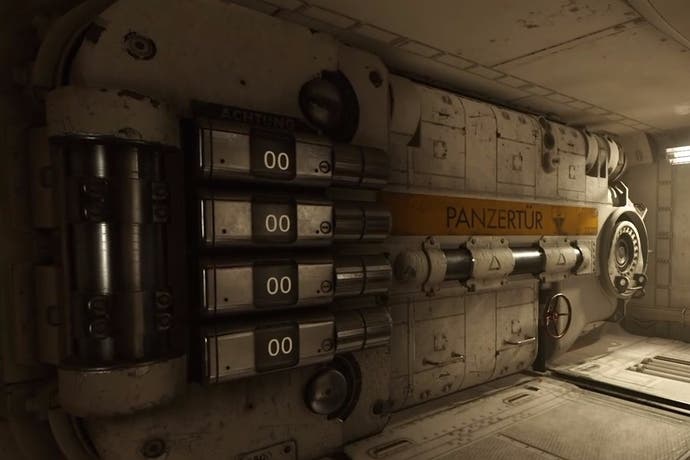 Wolfenstein 2 has its first major update and it opens the Vault, among other things.
The Vault is behind a big door on board the U-boat Evas Hammer, Wolfenstein 2's hub area. The door had a countdown timer on it since launch, but now it's officially open for business.
THERE MAY BE SPOILERS AHEAD.
The Vault is, essentially, a room with some files you can inspect scattered about the place and a terminal to access. From the terminal you can play 10 new combat simulations (you can also access these from the main menu) collectively called SAS Machine. These combat simulations amount to an arcade mode of sorts, with leaderboard functionality for high scores (you need to have made it to chapter two to play).
Also unlocked is access to Episode Zero, the first episode of the Chronicles add-on. You can play this if you preordered the game or bought the season pass.
In the video below, our Aoife opens the Vault door and has a nosey inside.
Meanwhile, the update adds Xbox One X support (4K resolution and dynamic resolution scaling), and fixes a number of problems with the PC version. The patch notes in full are on Bethesda's website.