Black Friday 2017: Wolfenstein 2 discounted to £20 / $30 today
The Evil Within 2 also £20, Prey down to £15.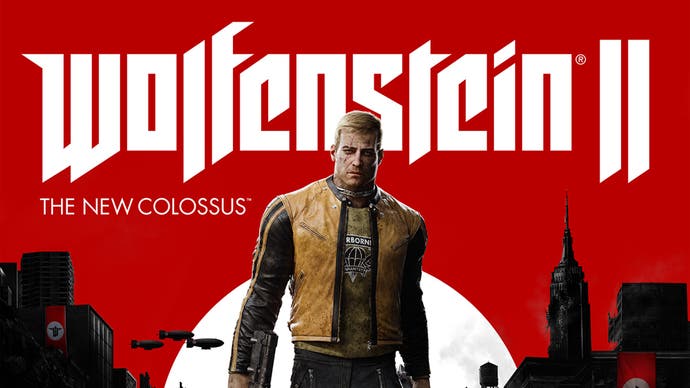 A note from the editor: Jelly Deals is a deals site launched by our parent company, Gamer Network, with a mission to find the best bargains out there. Look out for the Jelly Deals roundup of reduced-price games and kit every Saturday on Eurogamer.
---
Update 8:39 pm: The cheap get cheaper. Amazon UK's Black Friday offers have now gone live and in amongst the bounty of deals is a boxed PC copy of Wolfenstein 2 for only £16.49. You can also find copies of The Evil Within 2 for £20.99 on consoles.
Original post: Perhaps it was inevitable that Bethesda's latest release - Wolfenstein 2: The New Colossus - would see a discount this Black Friday. Given the company's track record this year of releasing games and discounting them mere weeks after launch, both Prey and The Evil Within 2 have been through this and now it's BJ Blazkowicz's turn.
We've been keeping track of all sorts of Black Friday deals, and will continue to until the whole thing is done with for another year. You can find our guides to the best PS4 Black Friday offers, Xbox Black Friday deals, Nintendo Black Friday bundles, PC gaming Black Friday discounts, and more on our various guide pages. Go ahead and bookmark them, they may come in handy soon.
On PC, you can head to Green Man Gaming right now and pick up a copy of Wolfenstein 2 for its lowest ever price of £20. This is just shy of four weeks after the game's launch, for what it's worth.
You'll also find copies of The Evil Within 2 for £20 / $30 and Prey for £15 / $30 for the Black Friday festivities only.
If you happen to be in the US, you can also pick up a boxed copy of Wolfenstein 2 or The Evil Within 2 for under $30 on all three formats.
Elsewhere, you'll be able to find another new release - Middle-earth: Shadow of War for £26.99 / $35.99, over at the Humble Store. Subscribers to the Humble Monthly will get an extra 10 per cent off that price, making it the cheapest price around and throwing some cash to charity, too. US-based readers can also grab Injustice 2 for $19.99 on Xbox One or PS4 just in time for that Ninja Turtles DLC.
For more highlights from the Green Man Gaming sale, you can check our previous post about the range.