Witcher dev making two "AAA+" games for 2014/15
One is new IP.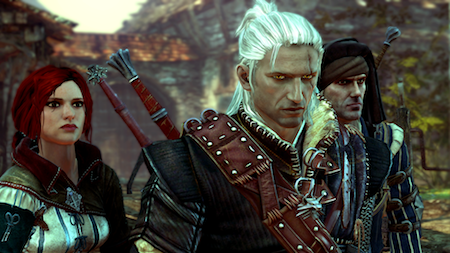 The Witcher 2 developer CD Projekt is making two blockbuster "AAA+" games for 2014/2015, the company has confirmed to Eurogamer.
One of those will be new IP.
Which suggests the other is The Witcher 3.
The Witcher 2 will be released on Xbox 360 in Q1 2012, CDP clarified.
CDP also said there will be two "A"-level (the lowest, behind "AAA+" and "AA") games released in 2012. But what these are isn't clear. Could one be a Complete Edition of The Witcher 2 (a similar edition was released for The Witcher 1)? Could the other be The Witcher 2 on PS3?
CDP will release an "AA" game in 2013, the company confirmed. Again, there's no word on what this is. Could it be an expansion to The Witcher 2?
There has been suggestions of a Witcher 2 expansion and a Witcher 3 project before.
CD Project was clarifying to Eurogamer unclear reports of the CD Projekt Investor's Day conference.