Mass Effect Legendary Edition pre-order: where's cheapest?
We show you where you can get the rebuilt sci-fi classic for the best possible price.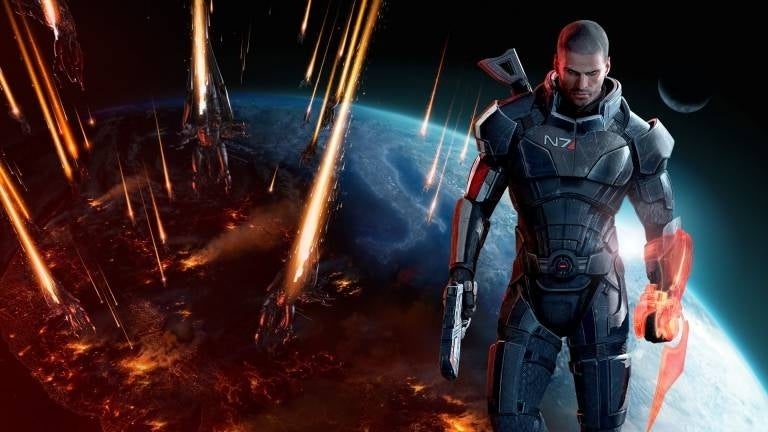 Mass Effect is coming back to screens with the upcoming Legendary Edition, the full original trilogy with all the added benefits of modern gaming. Planned for a release of 12th March, we've laid out the cheapest places to preorder Mass Effect Legendary Edition, so you can ensure your journeys through space don't cost anything too cosmic.
According to Bioware, the new Legendary Edition will include all the three original games, the single-player DLC (minus Pinnacle Station), and graphics updated for modern hardware, consoles and 4K Ultra HD. You can find the full details of what to expect here, and just below we've laid out the best prices! So far there aren't many places doing pre-orders yet, but we've found everywhere that is and we'll be adding more as they pop up.
Where to pre-order Mass Effect: Legendary Edition
Mass Effect: Legendary Edition pre-order bonuses
So far there haven't been any pre-order bonuses announced for the Legendary Edition of Mass Effect, likely because the original pre-order bonuses and promotional extras are being included with the new bundle.
Still, that doesn't necessarily mean that there won't be others coming down the line (EA often do pre-order bonuses for their games). It hasn't been long since its initial announcement and there's still a while to go before the release, so it's entirely possible that some additions will be made before we get there.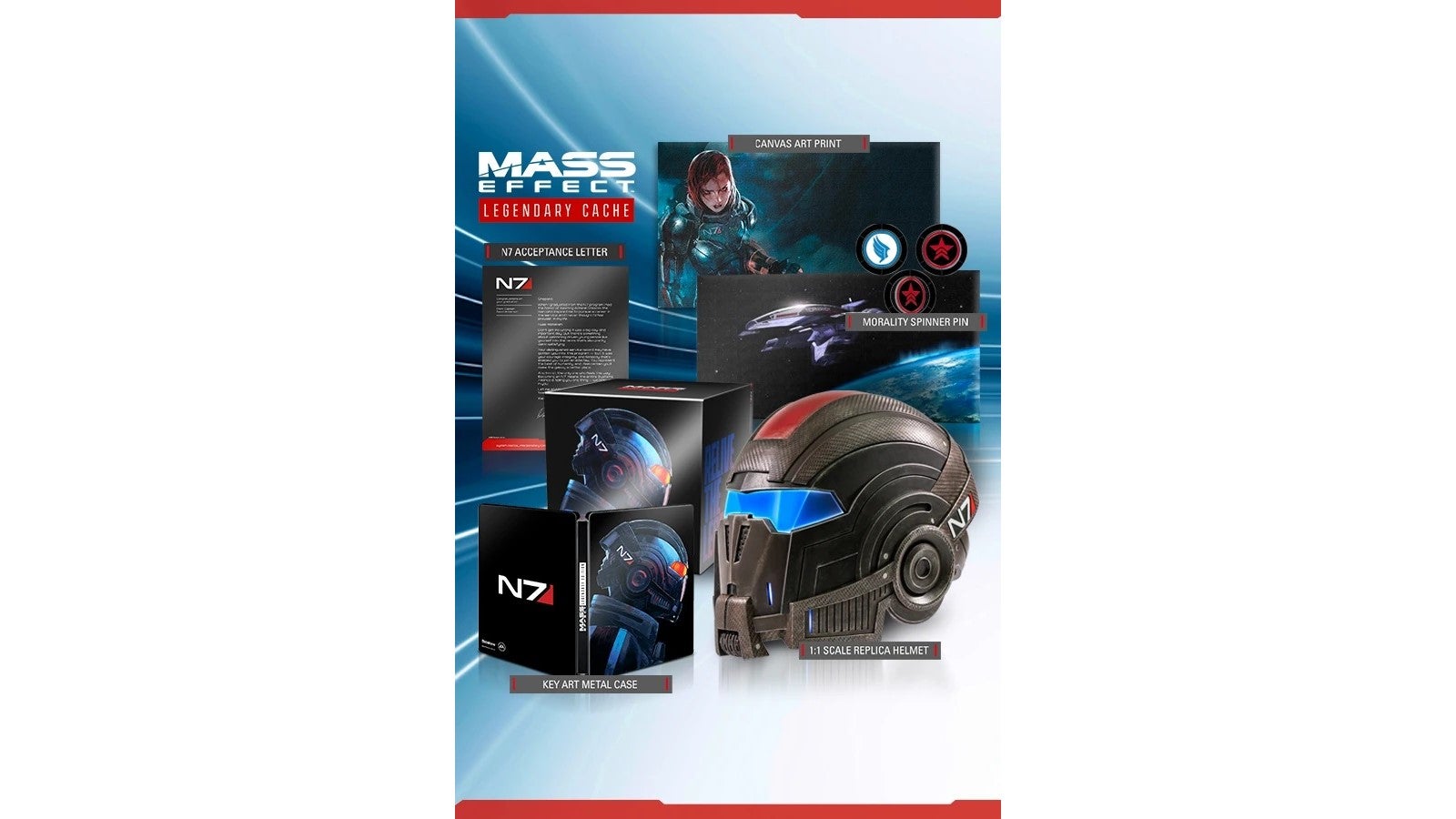 Where to pre-order Mass Effect Legendary Cache
One extra bundle that's getting a lot of attention is the Mass Effect Legendary Cache, which includes numerous toys and collectible extras associated with Mass Effect.
However, let's be clear about this: the Mass Effect Legendary Cache does not include a copy of Mass Effect Legendary Edition, or any other version of Mass Effect, for that matter. It is an entirely gameless bundle (which has understandably confused a lot of people, considering it includes a box to hold the game disc in), but that's not to say there isn't stuff in there which some people like the idea of. It includes:
1 Wearable N7 Helmet (2 AA Batteries not Included)
1 Mass Effect Legendary Edition Metal Game Case (Game not included)
1 Morality Spinner Pin
1 N7 Acceptance Letter
2 Canvas Art Prints (Including one you can only find here at the BioWare Gear Store)
A full color custom box featuring the game's key art
So far the Legendary Cache only appears to be on sale at the Bioware Gear Store, and that store is situated in America... meaning you'll have to pay an extra $75 dollars for shipping to Europe. Oof. Still, if you're a diehard devotee of all things N7, we've got the links for you below.
There's no shortage of more deals here at Eurogamer! Check out the best PlayStation deals, or go see all the best deals for Xbox! Alternatively, head to the Jelly Deals Twitter, where there's deals going up all the time for you to use!