Watch: What you need to know about Beyond Good & Evil 2
Plus more videos from Outside Xbox.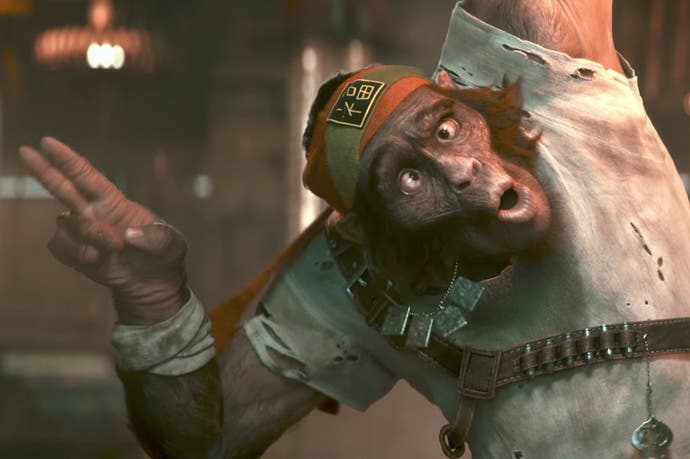 Beyond Good & Evil 2 resurfaced spectacularly at E3, promising a prequel on an interplanetary scale. But with no release date in sight and gameplay footage thin on the ground, what can we expect from one of the most anticipated games to ever claw its way out of development limbo? Find the answers in the following video.
Far Cry 5 on the other hand is much more of a known quantity, having all the required elements of a Far Cry: vehicles, animals, outposts, and a sassy antagonist for the box art.
Among the Far Cry 5 novelties, though, is the ability to fish in the scenic waterways of Hope County. Like all fishing mini-games, this is 100 percent better than real fishing, in which you have to touch worms. So says Show of the Week.
Many a game hero has a past so chequered only a convenient spot of memory loss can hide their darkest secret from you, the player, while keeping them, the protagonist, from spending a whole game wracked with guilt.
Remember now, if you can, these times amnesia made you forget your terrible deeds until, ooh, act three or thereabouts.
Those were your Outside Xbox highlights for the week, but did you know there's always more to watch on the Outside Xbox YouTube channel?