Watch: We spend an hour exploring Sniper Elite 4's Viaduct level
Scoping it out.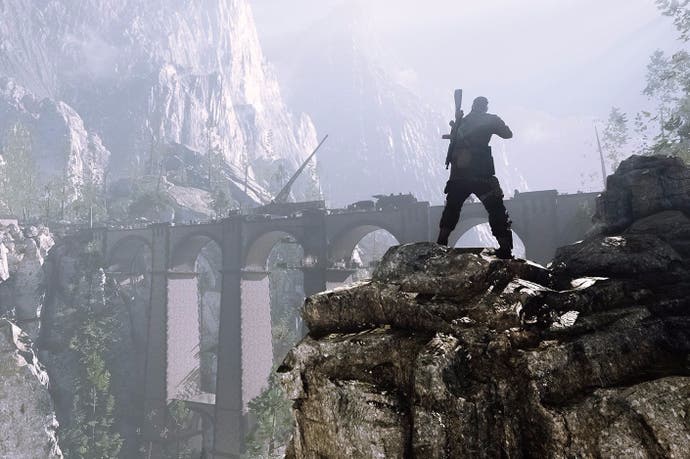 The last time we got a good look at Sniper Elite 4 was during this year's E3, when I recorded around half an hour of gun toting action. While most people were pleased with the new gameplay, however, many were decidedly unimpressed by my sniping skills (or lack thereof).
In a bid to remedy the situation, I paid developer Rebellion a visit in their Oxford headquarters to take another look at Sniper Elite 4 - this time with a developer at the reins.
In the video below you'll find just under an hour of Sniper Elite 4 gameplay as Lead Designer Paul Wright guides us through the Viaduct level. Don't expect flawless gameplay though; Sniper Elite 4 is a very hard game and, as you'll see for yourself, things can go hilariously pear-shaped even for developers like Paul. In the end though, he does manage to destroy the main objective - something I failed to do at E3.
Mission success aside, there's loads to look out for in this video and Paul's insights into the development of Sniper Elite 4 - and the changes it brings to the series - should be of interest to any Sniper Elite fans out there.
Oh, and do keep watching until the very end if you want to see Paul activate some developer cheats and fly through the whole level. It gives a really good sense of the scale of the map and the multiple approaches available for different play styles.