Watch: We played Resident Evil 7 in real life
Well that was unpleasant.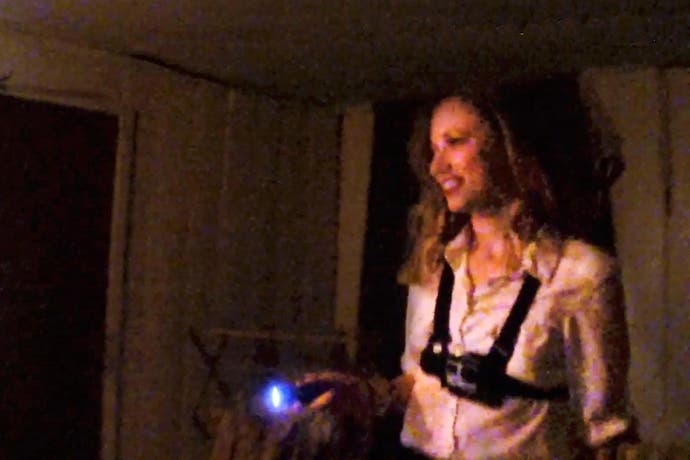 I've completed Resident Evil 7 and, I have to say, I really enjoyed it. However, I stayed as far away as I could from the game's widely touted VR mode because honestly, nope to every part of that. For some bizarre reason though, I said yes to undertaking the Resident Evil 7 Experience, a real-life escape-the-room in London that sets you against the twisted Baker family as you attempt to rescue the camera crew featured in one of the game's playable VHS found footage segments. It was all rather stressful, but thankfully I had Luke from our lovely sister channel Outside Xtra to keep me company. I imagine if we'd sent Ian or Bratt they'd have gotten as far as the kitchen before curling themselves into a ball in the cupboard.
See how Luke and I got on in the video. If nothing else, I can now say I've actually crawled inside one of those morgue refrigerators in the dark and suffered a major fashion malfunction (blood on a white shirt, what was I thinking?) in the name of entertainment. A true hero of our age. If you're interested in playing the game for yourself, you can have a look at a video I made that attempts to fill you in on everything you need to know about Resident Evil 7 beforehand, or, if you're too chicken (and hey, no judgement here) you can watch as Bratt and I play the first hour of the game instead.